Ebola virus: Liberia church leaders claim deadly outbreak is 'plague' sent by God for 'homosexualism' and 'immoral acts'
The Liberia Council of Churches believes 'God is angry' and is punishing Liberians
Heather Saul
Thursday 07 August 2014 20:30 Comments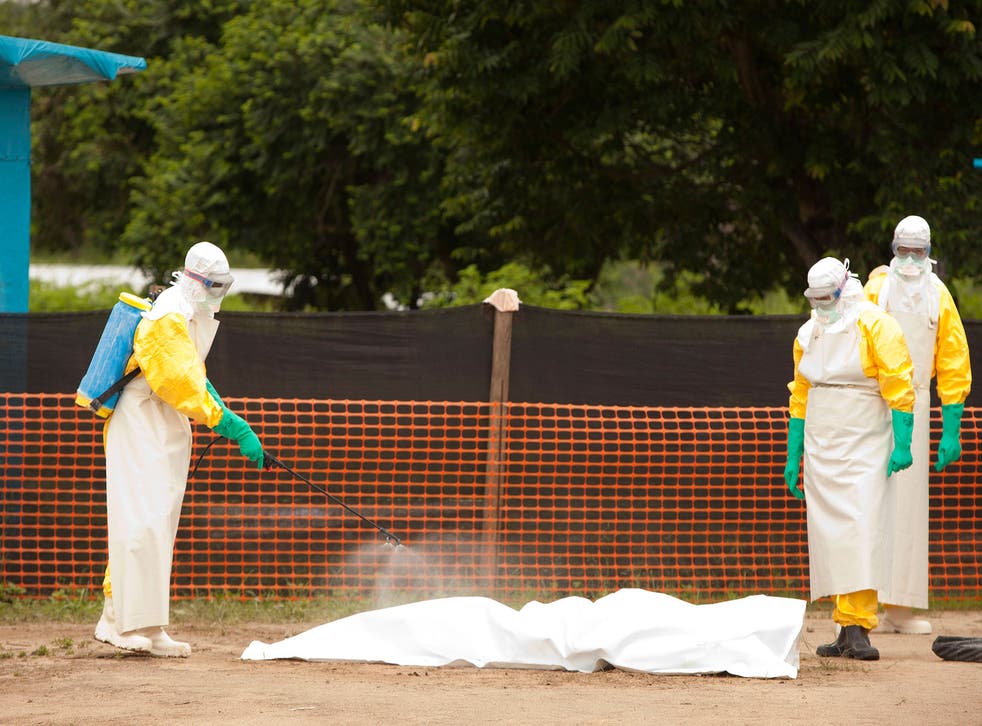 Religious leaders in Liberia are claiming God has unleashed the deadly Ebola virus as a plague upon the country to punish "immoral acts" taking place there, such as homosexuality.
Various church leaders from the Liberia Council of Churches (LCC) reportedly attended a meeting to discuss "an spiritual response" to the outbreak of Ebola, which has claimed 932 lives across West Africa.
It comes as the Liberian President Ellen Johnson Sirleaf announced a 90-day state of emergency in the country as she warned "ignorance and poverty, as well as entrenched religious and cultural practices", are continuing to exacerbate the spread of the disease.
She said the state of emergency, which will include troops being deployed to quarantine badly hit communities, was necessary for "the very survival of our state and for the protection of the lives of our people".
The Daily Observer reports that church leaders at the meeting unanimously agreed "God is angry with Liberia" and concluded Ebola has been sent "as a plague" on the country.
"As Christians, we must repent and seek God's forgiveness."
The LCC also apparently recommended Liberians stayed indoors for a three-day period of fasting and prayer which commenced on Wednesday.
In pictures: Ebola virus

Show all 62
Reports have emerged of families hiding sick relatives in their homes and bodies of victims being abandoned in streets, with many apparently feeling suspicious of isolation wards.
The Liberian military deployment - Operation White Shield - is expected to be fully in place by Friday, officials said. In the chaotic, ocean-front capital, residents greeted the announcement with fear and concern, though the precise details of the emergency powers have not yet been made public.
In Geneva, World Health Organization (WHO) experts were due to hold a second day of meetings to agree on emergency measures to tackle the highly contagious virus and whether to declare an international public health emergency.
Register for free to continue reading
Registration is a free and easy way to support our truly independent journalism
By registering, you will also enjoy limited access to Premium articles, exclusive newsletters, commenting, and virtual events with our leading journalists
Already have an account? sign in
Join our new commenting forum
Join thought-provoking conversations, follow other Independent readers and see their replies