Egypt heightens security measures at Giza pyramids as 'Islamist' militants target ancient sites
A terror attack on the southern tourist city of Luxor has raised alarms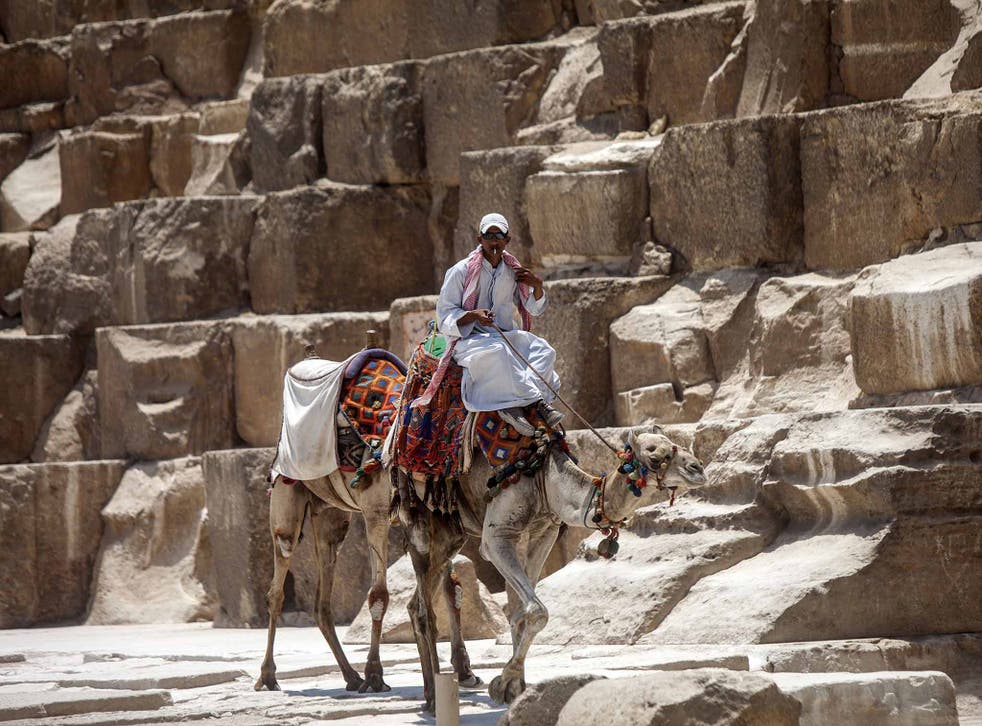 Security measures at the ancient pyramids of Giza are being heightened ahead of an expected Islamist terror attack in the wake of a suicide bombing in Luxor.
At least three militants were stopped by police as they assaulted the Temple of Karnak in the southern tourist city late on Wednesday morning, prompting fears of further coordinated attacks.
Last week gunmen opened fire on police on a road near the Giza pyramids, Egypt's most popular tourist destination, and the director of the area Kamal Wahid said they were braced for further incidents.
Speaking to local al-Bawaba news, he said extra security checks had been ordered on any visitors to the site and that a heightened terror alert was in place.
He said he was "well aware" of the threat to archaeological sites after recent well-publicised attempts by the Isis militant group to seize and destroy ancient monuments in Syria and Iraq.
Ancient monuments under Isis threat

Show all 8
Isis-affiliated terror groups have been battling the authorities in the Sinai peninsular region for years, and the attack on Luxor was believed to carry all the hallmarks of their work.
Wahid said a €15 million project to enhance security measures, including the widespread use of CCTV cameras, was close to completion at the pyramids site.
Join our new commenting forum
Join thought-provoking conversations, follow other Independent readers and see their replies