Cairo hotel attack: Isis claims responsibility for targeting Israeli Arab tourists after call to 'attack Jews'
The Egyptian interior ministry previously claimed security guards, not tourists, were the target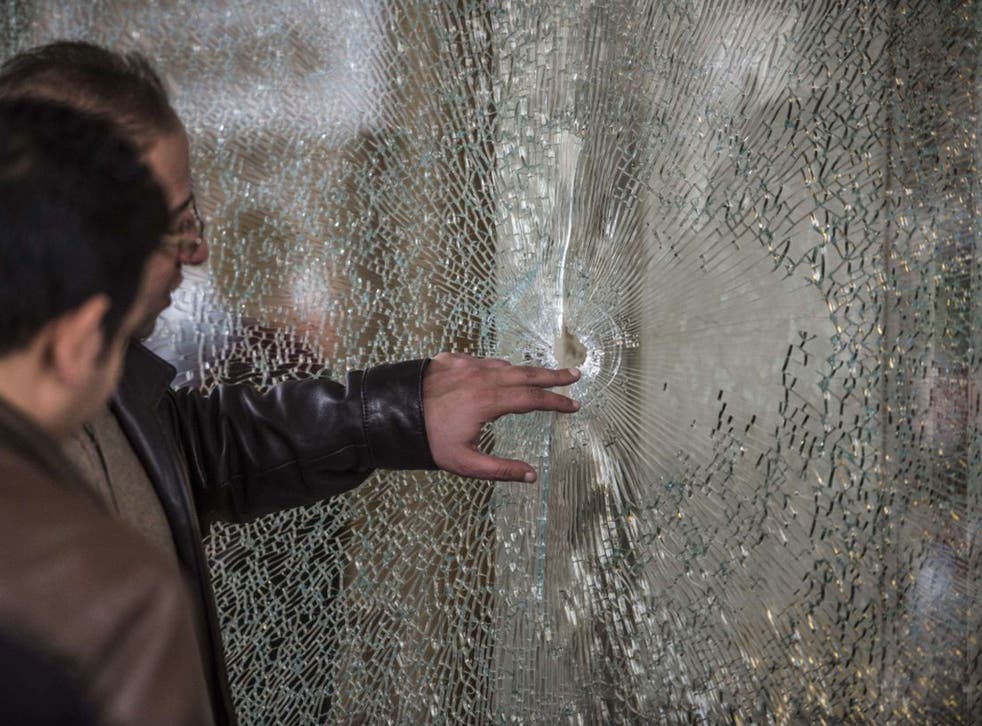 Isis has claimed responsibility for an attack on a hotel near the Pyramids of Giza in Cairo yesterday.
The terrorist group released a statement via the Amaq news agency claiming it was a response to Abu Bakr al-Baghdadi's call to target Jewish people "everywhere".
No one was injured in the attack at the Three Pyramids Hotel on Thursday morning, where a group of Israeli Arab tourists were preparing to board a bus. Their religion was unclear.
Michael Horowitz, a security analyst with the Levantine Group, wrote on Twitter that the Isis statement incorrectly claimed there were casualties and could be trying to "maximise the media impact" of the attack.
There were conflicting reports of the weapons used in the attack, with a witness reporting that Molotov cocktails were thrown at the building and describing gunmen firing at the building with "live bullets".
But the Egyptian Interior Ministry said security guards, not tourists, were the intended target and claimed only "a homemade pellet gun" and fireworks were used.
Shots fired at police guarding Cairo hotel
"No injuries occurred. The security forces followed these individuals and caught an individual who was hiding behind the hotel and is now in custody," a spokesperson said.
"Security forces have intensified their efforts to identify and seize the other individuals involved in this incident."
The attack came as Egypt's tourist economy struggles to recover from unrest triggered by the Arab Spring and military coup in 2013.
President Abdel Fattah al-Sisi has declared an all-out war on Islamist militants who have launched suicide bombings and shootings across the country.
Egypt's most active terrorist group, Ansar Beit al-Maqdis, pledged allegiance to Isis in 2014 and started calling itself Wilayat Sinai.
Its jihadists are mainly active in the Sinai Peninsula, where they claimed to have bombed a Russian passenger plane with 224 people on board in October, and have also claimed responsibility for attacks in Cairo, the western desert and Nile delta.
Additional reporting by agencies