Egyptian company becomes first in country to grant women a day's leave for their period
'At first, employees were shocked and shy as it is not normal to talk freely about this issue here in the Middle East and North Africa region,' says the company's head of human resources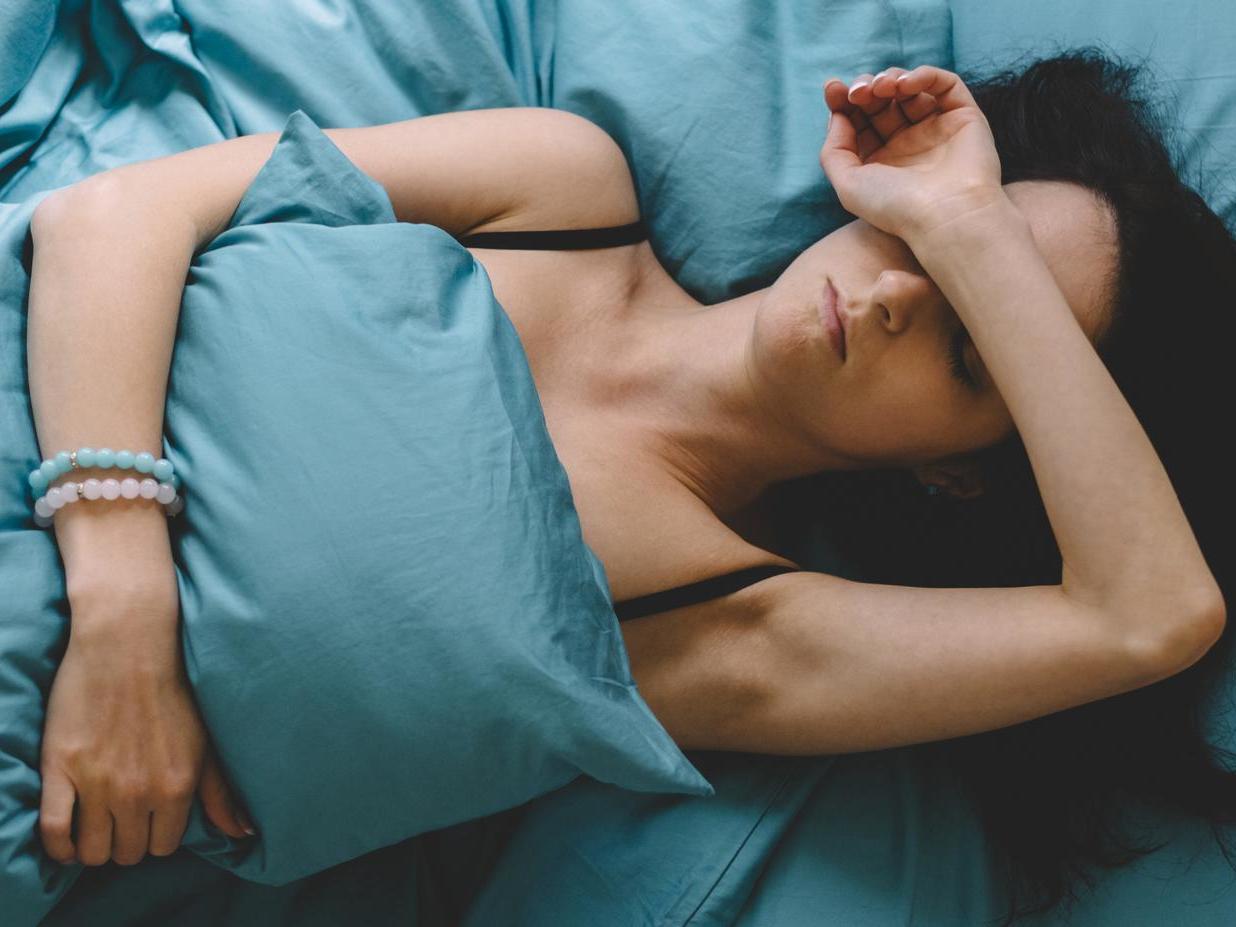 An Egyptian company has become the first in the country to give women one day of paid leave each month for their period.
Campaigners in the UK welcomed the move and called for the government to introduce a similar measure here.
Female employees at Shark and Shrimp, a digital marketing agency based in Cairo, will not need to provide medical proof of having particularly painful periods.
"It is an option for all women employees to choose which day of their period will be taken off," Rania Youssef, the company's head of human resources, told The Independent.
"We trust our employees 100 per cent and we know they will not misuse this decision. At first, employees were shocked and shy as it is not normal to talk freely about the issue here in the Middle East and North Africa region.
"But after understanding the policy gives all women the confidentiality to keep her menstrual days secret with our female HR representative, they were very happy Shark and Shrimp is not only dealing with their work performance but also with their humanity."
Period euphemisms around the World
Show all 8
The firm's CEO Mohamed Naiem decided to introduce the policy after reading medical articles about period pains and noticing many women organisations were calling for paid holiday time when they are menstruating, the spokesperson said.
Some Egyptians mocked the notion of menstrual leave – with the firm facing "a lot of offensive and sarcastic comments" – but others hailed the company's decision. The move comes after a recent proposal by Egyptian female journalists who campaigned for women in the country to be granted menstrual leave.
Menstrual leave is recognised in countries such as Japan, South Korea, Taiwan, Indonesia and Zambia. Some private Indian companies have also launched such policies.
In South Korea, women can be entitled to additional pay if they do not use the menstrual leave to which they are eligible for.
In 2015, Zambia became the first African country to enshrine a woman's right to menstrual leave in the law, giving them one day off a month when they are menstruating.
The country's labour law, which allows female workers to take off one day a month, is known as Mother's Day despite the fact it applies to all women regardless of whether they have children.
Japan has offered menstrual leave policies since 1947, when a law was passed permitting any woman with painful periods, or whose job might intensify period pain, to take time off work.
South Korea granted women menstrual leave in 2001 but the policy has since been criticised by men who perceive it to be a type of reverse discrimination.
Italy attempted to bring in similar legislation – which would have made it the first Western country with an official "menstrual leave" policy for working women – last year but it failed to pass.
Amika George, a 19-year-old student who founded the Free Periods campaign, urged the UK to introduce menstrual leave.
Michael Sheen encourages fathers to talk to their daughters about periods in new #Pads4Dads campaign
She said: "It would be great. The more the government can do, to acknowledge what women have to go through every month, the better. These other countries are paving the way forward.
"Menstrual leave would help to equal the playing field in terms of the opportunities which men and women are presented with at work. Women have a lot of setbacks and periods can be something which stand in their way of participating in the workplace.
"We live in a society where periods are seen as shameful and embarrassing – discussing them in the workplace helps to break taboos. There is nothing for women to feel embarrassed or ashamed about."
The campaigner argued it was "slightly unrealistic" to think a similar measure could be introduced in the UK but added that perhaps "one day" such a policy could be implemented.
Join our commenting forum
Join thought-provoking conversations, follow other Independent readers and see their replies