Egypt's military calls for dialogue to resolve political dispute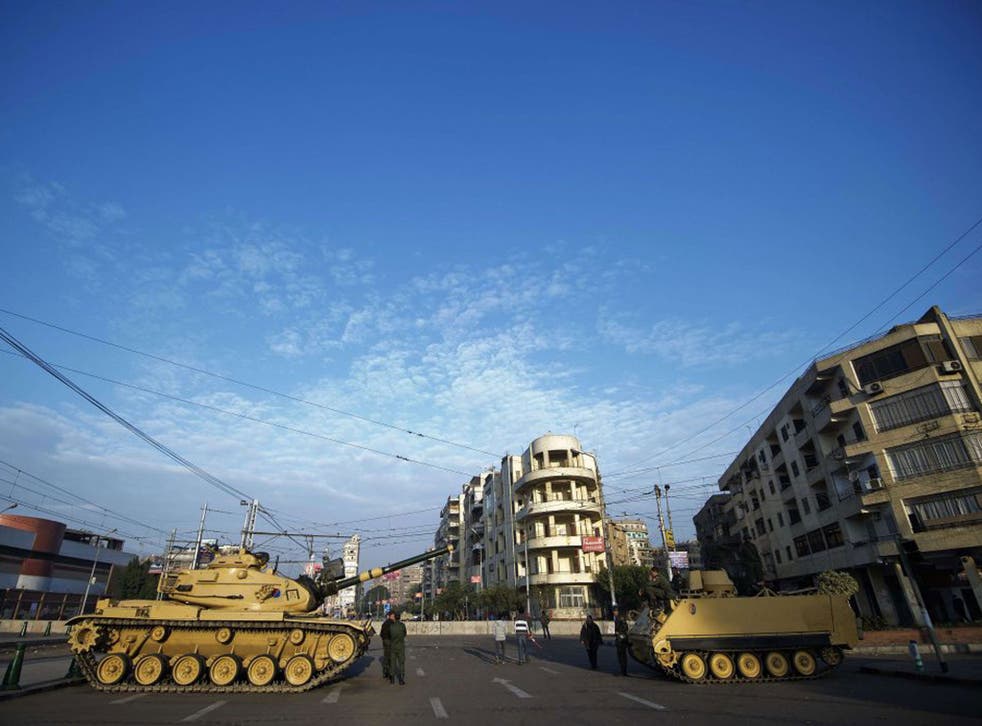 Egypt's military has warned of 'disastrous consequences' if the political crisis gripping the country is not resolved through dialogue.
The military said in a statement read on state TV today that serious dialogue is the "best and only" way to overcome the nation's deepening political dispute.

Violent protests and clashes between supporters of Islamist President Mohammed Morsi and his opponents have left half a dozen civilians killed and several offices of the Muslim Brotherhood in flames since the crisis began last month.

Morsi has called for a national dialogue but opponents say he must first cancel a referendum set for 15 December on a contentious draft constitution and rescind decrees granting him immunity from any oversight.
A senior Muslim Brotherhood official welcomed the statement, which a military source said did not signal any plan for intervention.
AP
Join our new commenting forum
Join thought-provoking conversations, follow other Independent readers and see their replies