Egypt's pro-democracy activists fear run-off vote
Protest groups left to wonder if struggle to overthrow Mubarak has backfired on them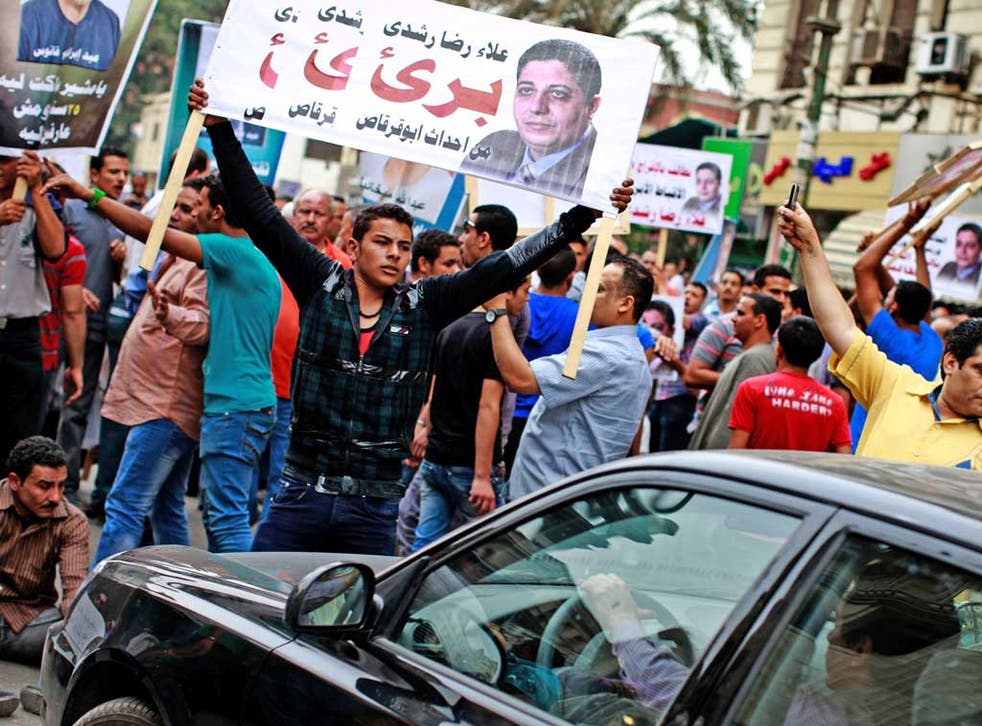 The shock and bewilderment following Egypt's unexpected preliminary presidential election result has triggered recriminations among the liberal activists who helped topple Hosni Mubarak last year.
Many of the protesters, who saw preferred candidates such as the left-wing activist Hamdeen Sabahi pushed out of the running, are openly questioning whether the months of gritty street politics which convulsed Egypt last year might have backfired.
Unofficial results suggest next month's presidential run-off will pit the Muslim Brotherhood's Mohamed Morsi against Ahmed Shafik, a former air force chief who is widely viewed as the ruling military council's de facto candidate.
Analysts suggested Mr Shafik was catapulted into second place by voters tired of the eekly demonstrations and a rise in crime after Mr Mubarak's fall.
It has left some activists wondering whether they made a disastrous miscalculation by getting lured into repeated bouts of violence by the military and security forces. "We didn't get our message across to the normal citizens," said Mona Dadeir, a member of the April 6 youth movement that helped spearhead protests last year. "They blame us because they lost their sense of security."
Shereen al-Touny, an activist who co-founded a NGO to monitor parliamentary elections, said she understood why voters had grown weary.
"I am a revolutionary. I went to the streets for all the marches and sit-ins. But I am tired," she said. "If I am saying I'm tired, can you imagine what someone sitting on their couch at home is saying?"
Official election results will be announced this week, but many activists are horrified at the prospect of voting for either of the current run-off candidates. "Ahmed Shafik will hang us if he wins," Amal Sharaf, a leading member of April 6, said.
There is also a belief that again, when it really mattered, the liberal opposition was hopelessly divided. If other so-called "revolutionary" candidates had stepped down, they argue, Mr Sabahi could have won.
"That was a historical mistake," Shady el-Ghazaly Harb, a founding member of a leading youth coalition, said. Activists are calling for more anti-Shafik protests in Cairo tomorrow.
In a separate development, one of Mr Mubarak's closest aides was jailed for seven years and fined $6m (£3.8m) for corruption.
A Cairo court convicted Zakaria Azmi of using his position to illegally make $7m (£4.5m).
Join our new commenting forum
Join thought-provoking conversations, follow other Independent readers and see their replies