EgyptAir flight MS804 crash: Passenger describes how 'lucky' he is to have missed the plane
'It was really difficult when I saw the news flash. I had knots in my stomach and I have had it ever since then'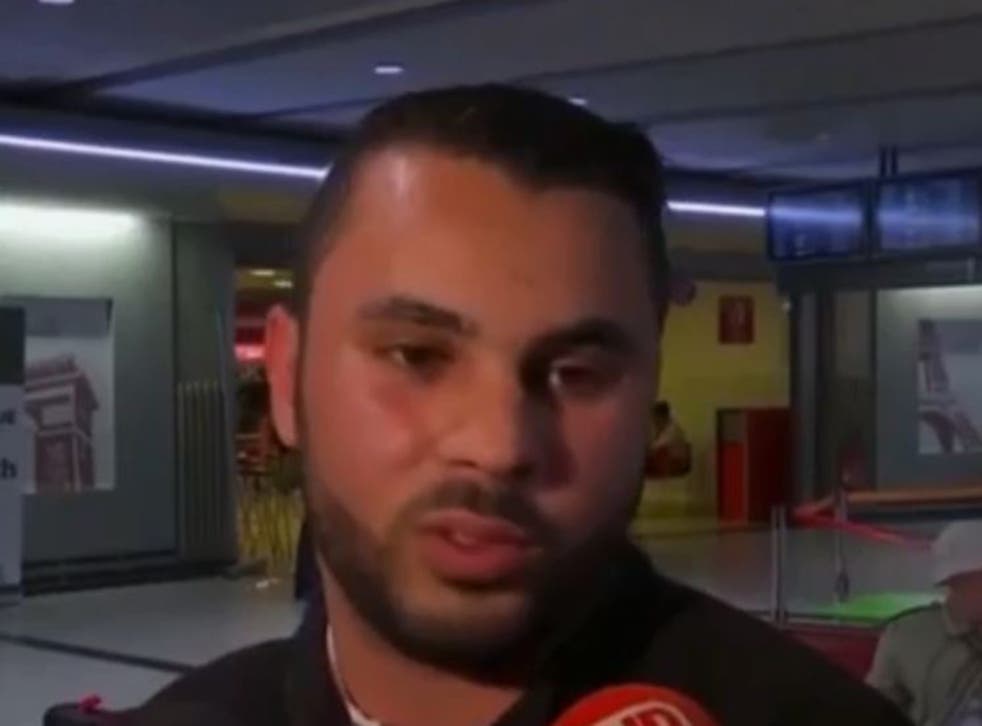 A "lucky" would-be EgyptAir passenger has spoken of his relief after he was warned "not to board" the doomed flight to Cairo.
Mounir Namour was originally planning to travel on the MS804 flight but was persuaded to stay in Paris for an extra day.
The Frenchman arrived at Paris' Charles De Gaulle Airport ready to board the Airbus A320 flight to Cairo on Wednesday night but changed his mind at the last moment and changed his flight to depart the following day.
He told NBC News: "I said to myself, I'm really lucky. Honestly I'm really lucky.
"It was really difficult when I saw the news flash. I had knots in my stomach and I have had it ever since then.
"Arriving at the airport even my parents said not to get on board the plane but there you go".
Some 66 passengers onboard on the flight are now believed to have died when the plane dropped off the radar and reportedly crashed into the Mediterrnean sea.
The plane had been cruising normally in clear skies for most of the journey before it sudden lurched left, then right and plummeted from 38,000ft without issuing a distress signal.
Egyptian authorities have said that terrorism was the more likely explanation for the crash rather than engine failure.
Some have speculated about whether it was a hijacking - a struggle in the cockpit would explain why the plane began to jerk violently before it fell out of the sky.
The cause of the crash will not be known until the black box recorder is found among the wreckage.
In pictures: EgyptAir flight MS804 crash

Show all 10
Earlier on Friday, Egyptian state TV said the military had begun to uncover pieces of wreckage, body parts and passenger belongings in the sea around 290km north of Alexandria.
No terror group has claimed responsibility for the attack - in contrast to the downing of a Russian aeroplane over Egypt's Sinai Peninsula in October last year where Isis immediately said they had planted the bomb.
European security officials have studied the flight manifest but there are no names on it that are on any terrorism watch lists.
French aviation investigators have begun to question all baggage handlers, maintenance workers, gate agents and ground crew at Charles de Gaulle who had a direct or indirect link to the plane before it took off.
France, Greece, Italy, Cyprus and Britain have joined Egypt in the search in a wide area south of the Greek island of Crete.
One British man, Richard Osman, died on board the flight along with 30 Egyptians, 15 French, two Iraqis, one Belgian, one Kuwaiti, one Saudi Arabian, one Canadian, one Portuguese, one Algerian, one Chadian and one Sudanese.
Join our new commenting forum
Join thought-provoking conversations, follow other Independent readers and see their replies