Ethiopian children hit hard by worst drought in 30 years
The drought has prompted fears of a repeat of the devastating famine in 1984, when nearly 1 million people died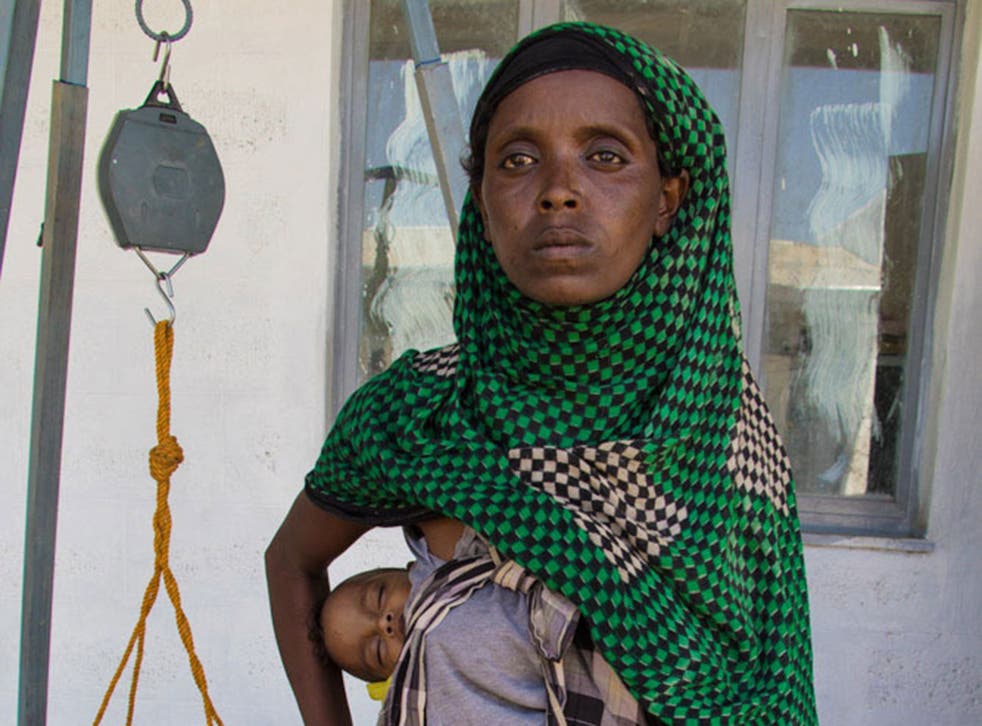 An estimated 350,000 babies are expected to be born into Ethiopia's worst drought in half a century over the next six months, campaigners warn today, amid calls for the United Nations to urgently raise the global alarm at a crisis gripping the African nation.
The drought will leave an estimated 10.1 million people in need of food aid, after two consecutive failed rains, the last one triggered by the El Niño which hit the globe last June. Save the Children has categorised the situation as the second worst humanitarian catastrophe in the world, behind only to Syria, with some 400,000 children suffering severe acute malnutrition as a result.
"The scale of the drought in Ethiopia is like nothing I've seen in the 19 years that I've lived in this country," said Save the Children's Ethiopia director, John Graham.
"This is a code red emergency, yet I have never seen such a small response to a drought of this magnitude from the UN or the international community."
There is serious concern for the most vulnerable people – in particular newborns and their mothers.
At the Mender health centre in the northern Afar region, parents bring children suffering from hunger-related illnesses. Meron, 30, brought her one-year-old son to the centre after he began vomiting and wouldn't eat.
"We had almost 100 goats before the drought, but now we have just five left," she said. "We currently have no food, not even fruits. We have nothing."
"Giving birth in a desperate situation where there are already serious food shortages and where livestock have died en mass, is extremely dangerous for both newborns and their mothers," Mr Graham said. "There are an increasing number of pregnant and lactating mothers suffering from malnutrition."
The drought has prompted fears of a repeat of the devastating famine in 1984, when nearly 1 million people died. Western governments were criticised at the time for ignoring warning signs during a drought three years earlier.
Since then, Ethiopia has seen significant economic gains and development and the government has allocated $300m (£210m) to deal with the crisis. But aid agencies say much more is needed. Only around a quarter of the $1.4bn required has been pledged, according to the UN.
Join our new commenting forum
Join thought-provoking conversations, follow other Independent readers and see their replies