Fifa corruption scandal: South Africa denies $10m World Cup bribe but admits 'thin line' between bribery and payments for 'legacy'
South African sports ministry gives press conference on accusations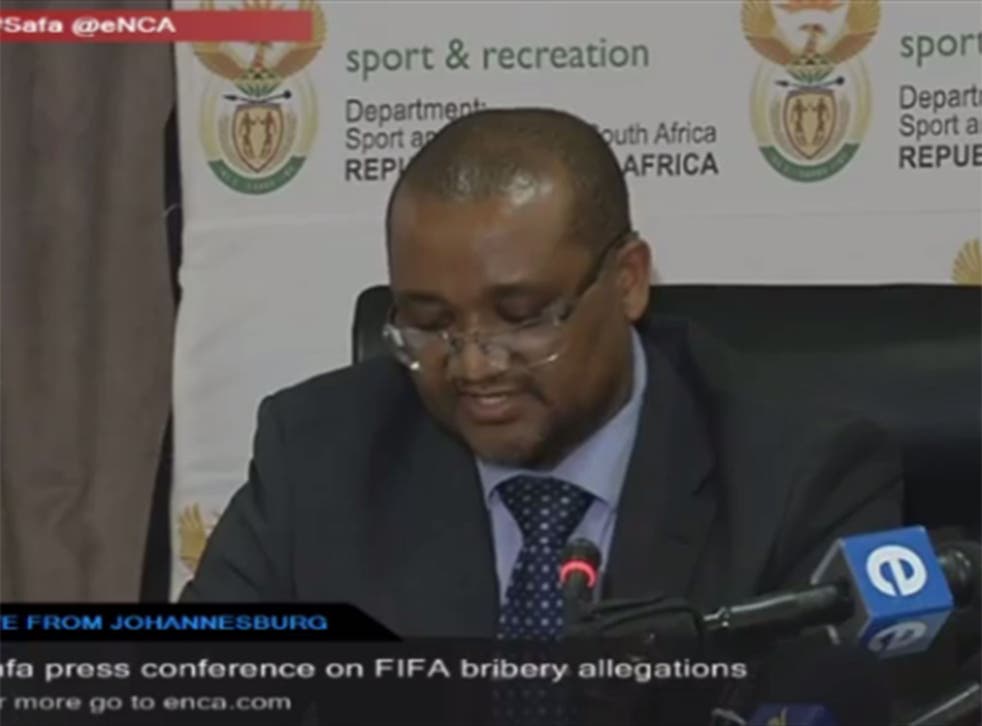 South Africa's sports minister has denied that a $10 million payment to the Concacaf football association was a bribe to secure the 2010 World Cup.
Fikile Mbalula told reporters Wednesday in Johannesburg that the government wanted to "categorically deny" that South Africa paid any bribes to win the right to host the tournament.
Mbalula said the money was transferred as an "above-board payment" to help football development in the Caribbean region of former Fifa vice-president Jack Warner.
"Our hands are clean, we are very clear about how this was executed within our policy of diaspora, and it was above board," he told a press conference.
Alec Moemi, the director general of the South African sports ministry, told reporters the money was "always intended for legacy".
Contenders to replace Sepp Blatter as Fifa president

Show all 6
But Moemi admitted that there was "often a very thin line" between bribery and legacy contributions.
Asked about the resignation of Sepp Blatter as president of Fifa, Mbalula said he was "not going to lie".
"Sepp Blatter has been a good friend of South Africa," he said. "He played a major role in shifting the focus of the world to Africa, and history will remember him as the Fifa president who brought the first World Cup to Africa."
Mbalula said the South African government was waiting on the US authorities to get in touch with direct allegations and details of its investigation. The US Department of Justice alleges that the $10 million was used by South Africa to win favour from Warner and other Concacaf voters to back South Africa's bid in 2004.
Join our new commenting forum
Join thought-provoking conversations, follow other Independent readers and see their replies