Fowl play? Stork suspected of spying in Egypt was 'killed and eaten' by villagers
An Egyptian wildlife organization claimed on its Facebook page that the unfortunate bird was 'killed and eaten by local villagers'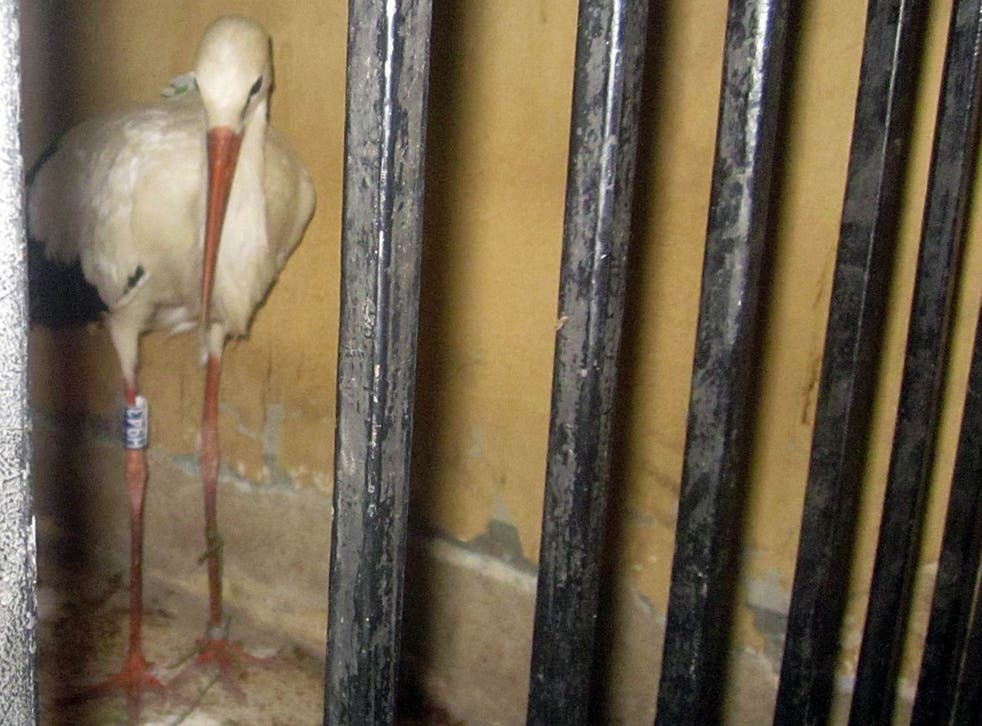 Sometimes a bird just can't catch a break.
An innocent stork detained by police in Egypt on suspicion of spying has been found dead following its release amid reports it was killed and eaten by villagers.
Authorities in Egypt detained the bird after a man in Egypt's Qena governorate, some 450 kilometers (280 miles) southeast of Cairo, spotted the animal - described by officials as a swan - among a group of four others.
Suspicions were raised after the man noticed an electronic device attached to the suspected winged infiltrator. The bird was captured and delivered to local police where experts investigated the electronic device and identified it as tracking equipment.
The stork, which was incorrectly referred to as a swan throughout its detention, had been tagged by zoologists to track its migration.
Officials said the device, which had been attached to the bird by French scientists, had stopped working when the bird crossed the French border.
The exonerated bird was released into a conservation area in southern Egypt. According to reports it flew onto an island in the Nile where it was subsequently killed and allegedly eaten by villagers.
Nature Conservation Egypt, who had worked to secure the release of the bird, claimed on it Facebook page that the bird was "eaten by local villagers."
Mahmoud Hassib, the head of Egypt's southern protected areas, denied that the bird had been eaten, though said he didn't know an exact cause of death.
This most recent unwarranted avian arrest follows an incident earlier this year in which an Egyptian security guard filed a police report after capturing a pigeon he said carried microfilm.
Amid continued unrest in Egypt conspiracy theories abound. In 2010 an Egyptian official said Israel-controlled sharks could be involved in a number of tourist attacks in the Red Sea.
Elsewhere, in December last year an eagle carrying an Israeli tag was touted as a Mossad spy in Sudan and just last month a Kestrel was held in Turkey on suspicion of working for the Israeli security services.
Join our new commenting forum
Join thought-provoking conversations, follow other Independent readers and see their replies