French soldiers accused of raping and abusing refugee children in Central African Republic in exchange for food in 'leaked UN report'
Controversy surrounding the report sees a senior UN worker suspended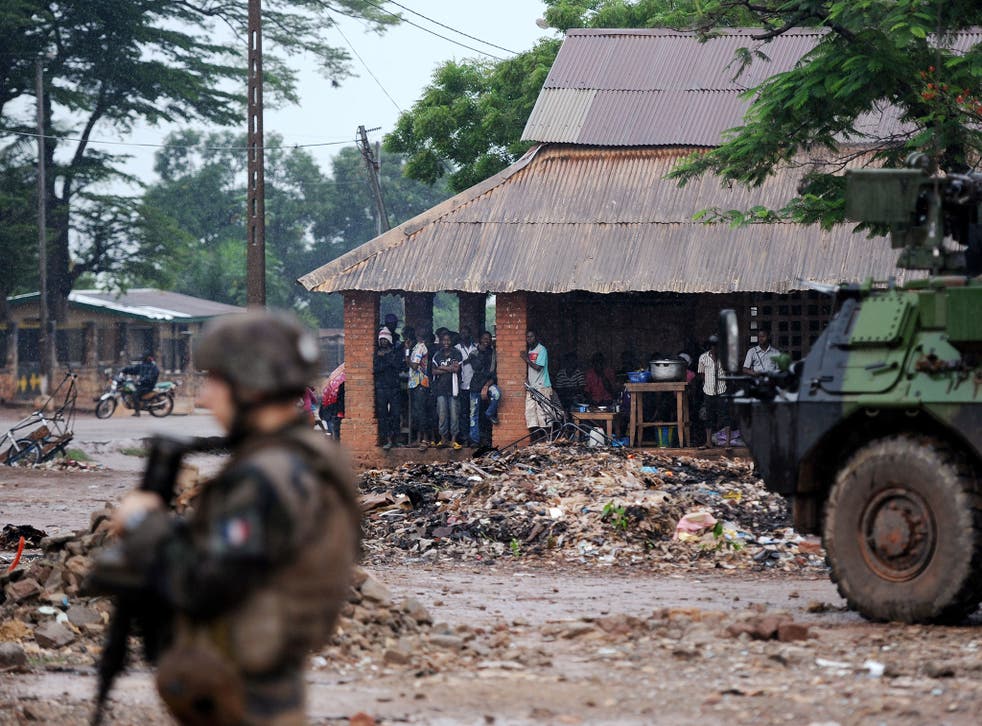 French soldiers working as peacekeepers for the UN in the Central African Republic have been accused of raping and abusing desperately poor young children in exchange for food.
According to an alleged internal report seen by The Guardian entitled Sexual Abuse on Children by International Armed Forces, children told human rights investigators they were sexually exploited, including rape and sodomy, in the capital Bangui in early 2014.
One nine-year-old boy reportedly described how French soldiers at a camp for internally displaced people forced him and his friend to perform a sex act when they went to look for food.
The leaking of the alleged report via the advocacy group Aids Free World comes as the UN Security Council approved maintaining the international force in the Central African Republic for another year.
In March it approved measures to provide an additional 1,000 personnel to the 12,000-strong peacekeeping force, which has been tasked with protecting the most vulnerable since it was set up in late 2013 following an unprecedented surge in violence between Christians and Muslims.
But besides the potential implications in the country for the report on abused children, it also threatens to cause a diplomatic row in Europe after a senior UN aid worker was suspended for allegedly passing it on to the French authorities.
Anders Kompass, a Swedish international, has been told "it was his duty to know and comply" with UN protocols that meant the report should have remained confidential, the Guardian reported.
An investigation by the French into allegations "of a very serious nature" is reportedly under way in the Central African Republic, while a spokesperson for the UN Office of the High Commissioner for Human Rights confirmed to The Guardian that a probe into "the leaking of confidential information by a staff member" was ongoing.
Join our new commenting forum
Join thought-provoking conversations, follow other Independent readers and see their replies