G20 summit: David Cameron has pledged £1.34m to fight Ebola in West Africa
As well as pledging £1.34m the Prime Minister said the Government would match the £5m raised by a Unicef campaign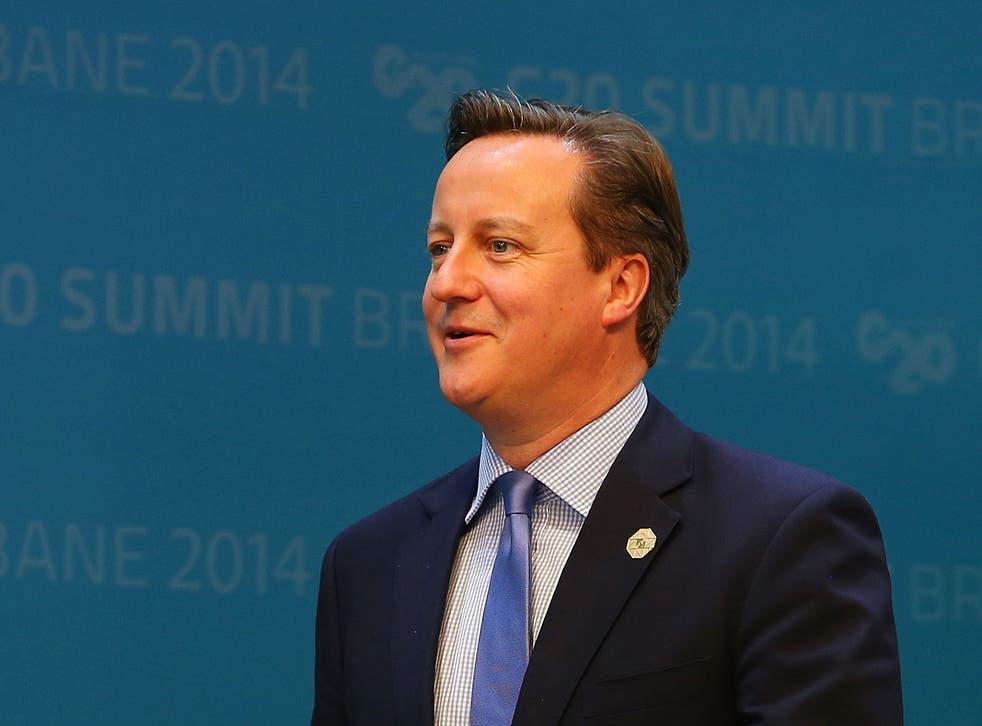 David Cameron has pledged a further £1.34m of funding into researching Ebola to speed up the international response to the crisis in West Africa.
Together with the Wellcome Trust, the money will go into five areas of research, including a portable device to test bodily fluids and statistical modelling of how many cases and deaths from Ebola can be expected and the health care facilities needed as a consequence. Mr Cameron announced the money as he left the G20 summit in Brisbane.
The Government will also match up to £5m of money raised by a Unicef Ebola campaign, which will be launched at the Scotland vs England football match on Tuesday.
Scotland manager Gordon Strachan, his player Darren Fletcher, and England captain Wayne Rooney will lead an appeal broadcast during the match.
"The UK has secured real action from G20 leaders here in Brisbane, but the generosity of the British people in helping those caught up in the Ebola crisis in West Africa has been second to none."
Mr Cameron is also thought to have been central in getting Ebola mentioned in the G20 communique, or official statement, of the summit.
The communique said: "We are deeply concerned with the humanitarian and economic impact of the Ebola outbreak in Guinea, Liberia and Sierra Leone...We call on international financial institutions to assist affected countries in dealing with the economic impacts of this and other humanitarian crises."
However, Oxfam said that the G20 had "not made new commitments to deal with the crisis".
Join our new commenting forum
Join thought-provoking conversations, follow other Independent readers and see their replies