Gambia 'coup attempt' sees capital shut down and state radio go silent as gunfire heard in presidential palace
Officials said President Yahya Jammeh had returned to Banjul on Wednesday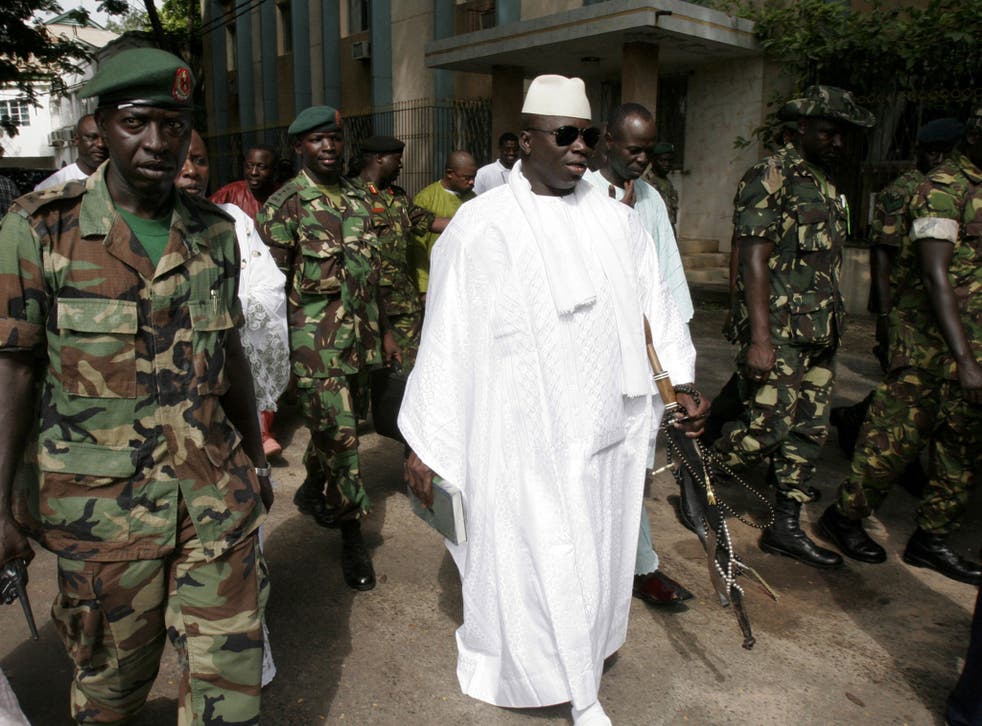 Gambia's President Yahya Jammeh returned to Banjul on Wednesday and shops and banks reopened, a day after gunfire erupted around the presidential palace and the government had to deny media reports of a coup attempt.
In a sign of heightened security, government forces set up three checkpoints on the Denton Bridge into the capital to search people as they headed into work and check identity papers, witnesses said.
There was no word from Jammeh or the government in the aftermath of the turmoil but the United States on Tuesday called for calm amid concern expressed by a diplomat about possible reprisals.
"We strongly condemn any attempt to seize power through extra-constitutional means, and we call for calm and for all parties to refrain from further violence," said a State Department spokesman in Washington.
Jammeh was in France or Dubai when violence broke out and officials said he returned home via a refuelling stop in the capital of Chad.
Jammeh, 49, took power in a coup 20 years ago and since then has stifled dissent in his impoverished West African nation of 1.9 million. He has faced increasing criticism from abroad over issues ranging from human rights to his claim he can cure AIDS.
The government foiled a coup plot in March 2006 and Amnesty International said in the wake of that incident it feared some of the alleged coup plotters may have been executed without trial.
On Tuesday the capital was in lockdown and state radio played traditional music. An announcer read a government statement playing down the incident, details of which remained unclear.
Gambia's national territory comprises a splinter of land wedged into Senegal and facing the Atlantic. Senegalese police said on Wednesday Gambia's borders remained open.
The country attract tourists, particularly during the northern hemisphere's winter. They include about 60,000 Britons a year. The British foreign office advised its citizens to stay indoors and avoid public gatherings.
Witnesses in central Banjul, which is on an island and connected to rest of the city by Denton Bridge, said on Tuesday that security forces were stationed on street corners and patrolled streets after several hours of shooting earlier in the day.
This year the European Union withdrew millions of dollars in aid after Jammeh signed into law an act that could imprison homosexuals for life. In 2012, he was criticised for executing nine people being held in prison.
Reuters
Join our new commenting forum
Join thought-provoking conversations, follow other Independent readers and see their replies