Isis 'executes 11 guards and takes nine foreigners hostage' in attack on Libyan oil field
Isis have exploited the political chaos in Libya to establish a foothold in the country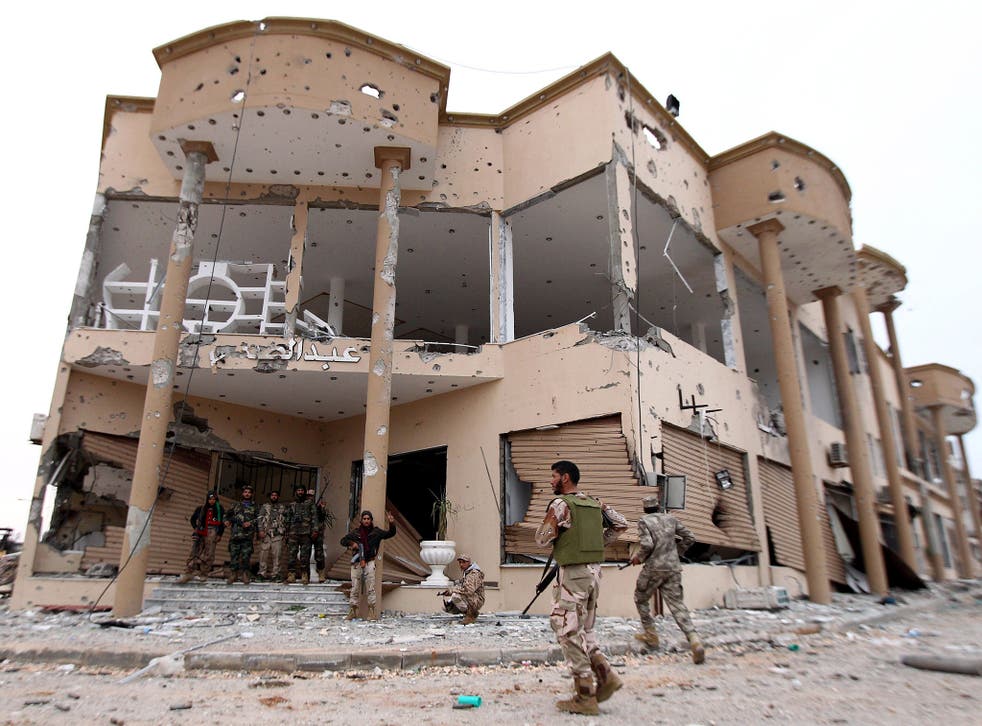 Nine foreign workers are feared to have been taken hostage by the Islamic militant group Isis after a Libyan oil field was attacked.
According to Reuters, gunmen invaded the al-Ghani oilfield, just south of the city of Sirte, on Friday, killing eleven guards, beheading a number of them, before local forces fought back to retake control.
The workers unaccounted for include one Austrian, one Czech and seven non-EU citizens.
Czech Foreign Minister Lubomir Zaorálek said that those unaccounted for could have been kidnapped: "We are examining the possibility that a kidnapping has taken place," he told Reuters.
In pictures: The rise of Isis

Show all 74
Michael Langronova, a spokesman for the Czech foreign ministry said that they were in contact with the family of the missing person and coordinating with Austria regarding the course of action according to AP.
Austrian officials said Foreign Minister Sebastian Kurz was working with interior and defence ministry officials as well as the Austrian embassy in Tunisia, which was overseeing Libyan affairs.
No demands have yet been made by any group or individual for their return.
Libya's state oil company confirmed that the workers were missing, spokesman Mohamed el-Hariri saying: "Foreigners from an Austrian oil services company operating in the field are still missing since the time of the attack."
The attack further illustrates Libya's rapidly growing instability as two rival governments battle violently for control.
Last month, gunmen killed twelve people south of Sirte, among them two Filipino and Ghanaian nationals, after storming a remote oilfield. Officials said that most of the victims were beheaded or shot.
The country's internationally recognised government of Prime Minister Abdullah al-Thinni has operated out of the east since a rival armed faction called Libya Dawn took over Tripoli last summer and set up its own administration.
The precarious political situation has fostered a chaotic environment in which extremist militants can thrive and attempt to secure a foothold four years after civil war ousted Muammar Gadaffi.
This week the two rival factions held United Nations-backed talks in Morocco in an effort to form a unified government and end a conflict that Western officials fear will spiral into a full-blown civil war.
However, air strikes on rival targets escalated three days before the talks in Morocco and previous rounds of talks have yielded very little concrete progress.
Britain, along with countries including the US, France, Germany, Japan, the Netherlands and Italy have all closed their embassies in the embattled capital, Tripoli.
Join our new commenting forum
Join thought-provoking conversations, follow other Independent readers and see their replies