Fourteen lions on the loose in South Africa after escaping national park
Public warned to stay alert at all times after pride spotted near mine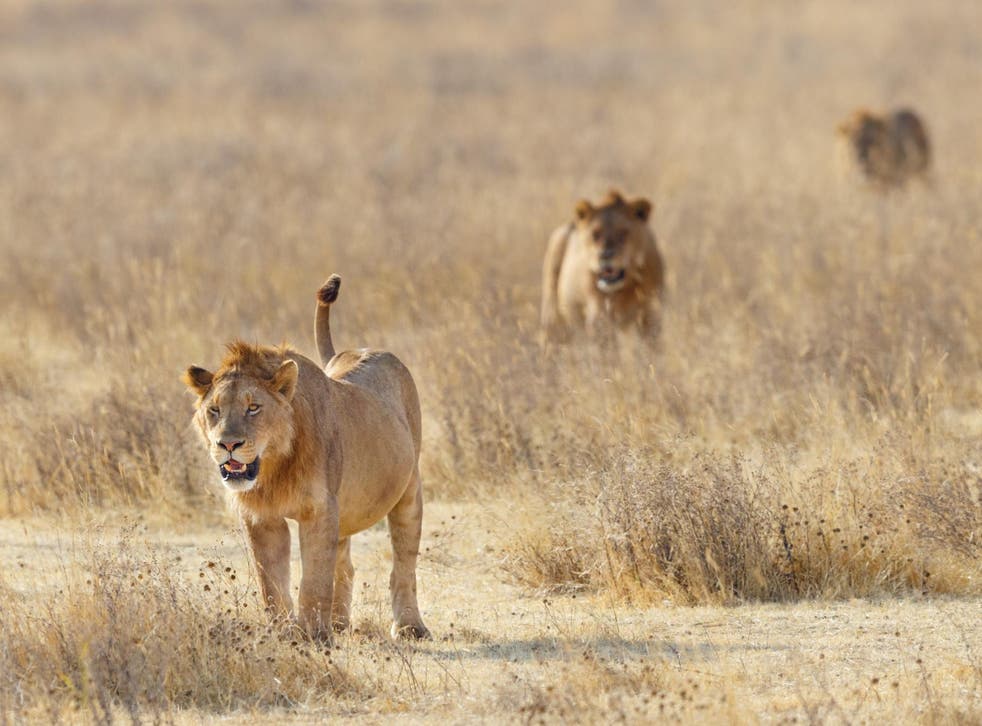 Fourteen lions have escaped from a national park in northeast South Africa.
The public has been warned to stay alert at all times after the creatures were spotted near Phalaborwa Foskor Mine, near the Mozambique border.
It was unclear how the lions escaped from the Kruger National Park, but a government spokesperson said rangers were closely monitoring the animals, which will be captured and returned.
One of the biggest game reserves in Africa, Kruger National Park is mostly surrounded by fence.
It is thought to be the largest number of lions ever to escape at one time in South Africa.
Neglected lions at breeding programme in South Africa

Show all 6
News of the lions' escape comes just days after a leopard at the park killed a toddler.
The leopard had entered the living quarters at Malelane Technical Service and killed the 30-month-old boy, who the son of staff a member.
He was rushed to Shongwe hospital by relatives but died from his injuries.
Support free-thinking journalism and attend Independent events
The leopard was later found and shot dead.
The park said in a statement: "In parks like the KNP predators do interact with tourists and staff and at times it may result in species like leopard getting habituated to people and losing their fear. The change in natural behaviour can then lead to unfortunate incidents such as this.
"These events are very rare occurrences but always tragic when they do occur."
Join our new commenting forum
Join thought-provoking conversations, follow other Independent readers and see their replies