Mali hotel attack live: 'Hostages freed' after siege on Radisson ends
Malian security services have assaulted the building and are clearing the hotel 'room by room'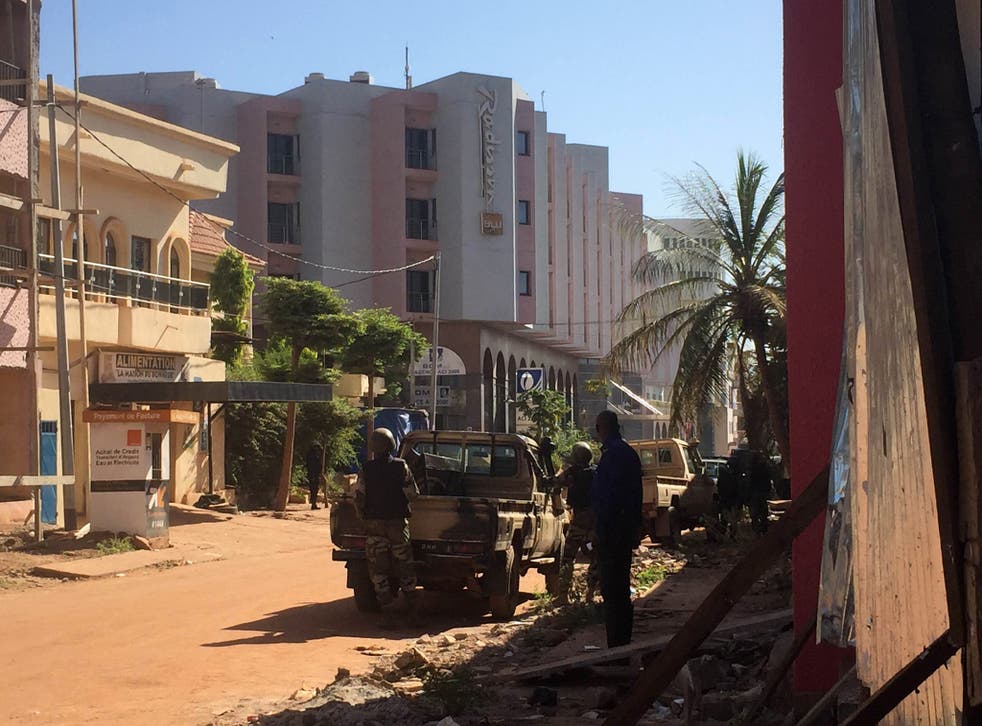 Jihadist gunmen, reportedly screaming "Allahu Akbar" but also speaking English, stormed hotel in Mali's capital at around 7.30am
Earlier, those who could recite the Quran were set free but many more were later freed when security services assaulted the building
Gunmen have stormed a luxury hotel in the Malian capital of Bamako, iniating a nine-hour siege that may have left as many as 18 people dead.
The Radisson Blu hotel, to the west of the centre of the city, is believed to have been "90 per cent full" when the two gunmen stormed the building.
A security source told AFP the attack was unfolding "on the seventh floor, jihadists are firing in the corridor". Additional reports from local media indicated an explosion may have been heard, with district residents reporting hearing on-going gunfire.
Malian army commander Modibo Nama Traore told the Associated Press news agency as many as 10 gunmen were involved in the assault.
Mr Traore also claimed the men shouted "Allah Akbar" before they fired on the guards and took hostages.
A hotel spokesperson confirmed they were aware of the hostage situation, and that they believed 140 guests had been "locked inside" with around 30 members of staff.
Join our new commenting forum
Join thought-provoking conversations, follow other Independent readers and see their replies