Meriam Ibrahim: Sudanese woman sentenced to hang will be freed 'in a few days'
Meriam Ibrahim had refused to renounce her faith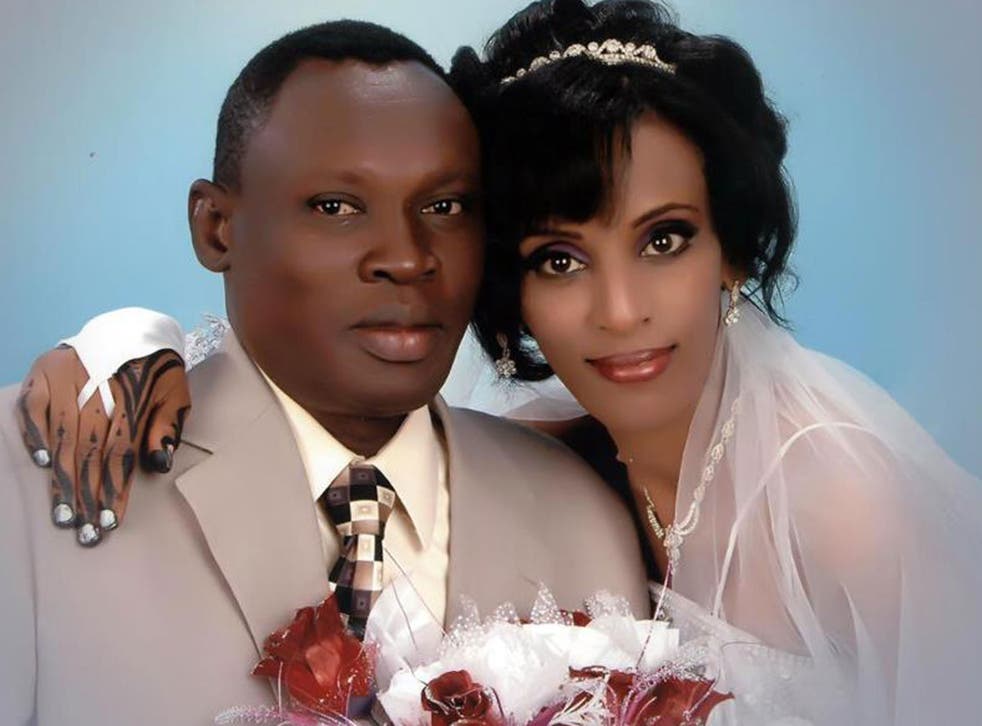 A mother facing the death penalty in Sudan for abandoning her religious faith was said last night to be on the verge of being freed.
The case of Meriam Ibrahim sparked international condemnation from world leaders earlier this month after a Sudanese court ruled the then heavily pregnant woman would face the death penalty for refusing to renounce her Christian faith. The court ruled she was to be given 100 lashes and then hanged after she had given birth.
Last night, the BBC reported that a Sudanese foreign ministry official had said Ms Ibrahim, a doctor, who gave birth to a girl while in prison earlier this week, will be freed from custody "in a few days' time", according to Abdullahi Alazreg, an under-secretary at the foreign ministry. Mr Alazreg reportedly said that Sudan guaranteed religious freedom and was committed to protecting the woman.
Ms Ibrahim, 27, was brought up as an Orthodox Christian by her mother and married a Christian, but the court ruled she should be regarded as Muslim because it had been her father's faith – a charged she denied. "I am a Christian. I did not convert from Islam," she told the Haj Yousif court in Khartoum. In refusing to renounce her faith, her Christian marriage in 2011 was annulled and she was sentenced to death for apostasy. Sex outside a "lawful relationship" is also regarded as adultery under Sudanese law.
Speaking from jail after she was sentenced, she said, according to her lawyer : "I don't want anything. I just want to be outside this prison. I want to be free."
Her case caused an international outcry and the Sudanese government came under increasing pressure to release the woman. David Cameron said last week: "The way she is being treated is barbaric and has no place in today's world. Religious freedom is an absolute, fundamental human right. I urge the government of Sudan to overturn the sentence and immediately provide appropriate support and medical care for her and her children."
The Foreign Office had called in the Sudanese chargé d'affaires to ask for Ms Ibrahim's release on humanitarian grounds. Ed Miliband and Nick Clegg both said the case appalled them, while the Ukip leader Nigel Farage called on the Government to cut aid to Sudan; last year this amounted to £42m.
Amnesty International launched a petition which, as of yesterday, had collected more than 200,000 signatures, heaping pressure on Khartoum to release Ms Ibrahim.
US embassy officials had attended Ms Ibrahim's public hearings and monitored the appeals process in Khartoum. Her husband, Daniel Wani, an American citizen and biochemist who suffers from muscular dystrophy, said that his wife gave birth to a girl whom they had named Maya in the early hours of Tuesday morning in Omdurman women's prison. It was reported that Ms Ibrahim was shackled as she gave birth.
The couple also have a 20-month-old baby together, Martin, who is also said to be in prison with his mother.
She was first arrested in August last year. One of her relatives had claimed that Ms Ibrahim was committing "adultery" for marrying outside of Islam, and reported her to the authorities.
Sudan's criminal code states that a pregnant woman sentenced to death must give birth and nurse her child for two years before her execution can go ahead. Liberal and conservative scholars gave different opinions over whether – and how – the act of abandoning the Islamic faith should be punished.
Sudan has a majority Muslim population and Islamic law has been in force there since the 1980s.
A Foreign Office spokesperson said yesterday: "We are aware of and urgently seeking clarification from the Sudanese authorities of reports that Meriam Ibrahim is to be freed. We have been strongly urging the government of the republic of Sudan to do all it can to overturn its decision to sentence her to death."
Join our new commenting forum
Join thought-provoking conversations, follow other Independent readers and see their replies