People smugglers post torture videos on Facebook 'to extort money from refugee families'
Tech giants should 'put some real effort into stopping these smugglers from using their platforms for racketeering,' says UN agency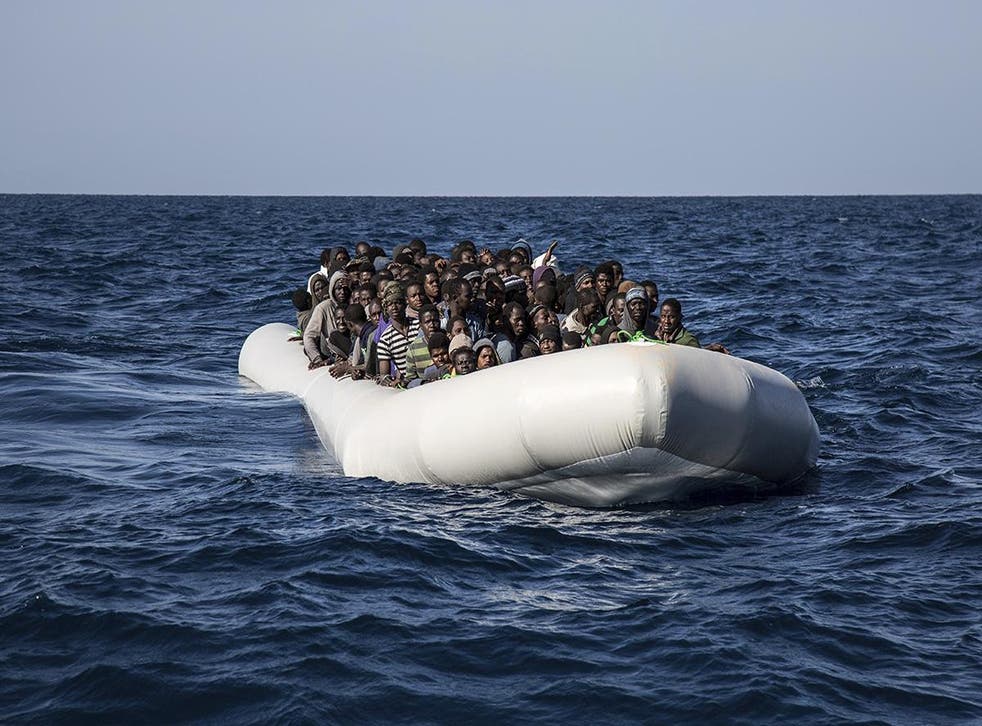 Slavers and people smugglers are openly broadcasting the torture of refugees on Facebook to extort money from their families, it has been reported.
Libyan gangs have allegedly posted videos showing the torture of east African migrants, including one in which a Somali man was being crushed under a concrete block.
Along with the footage came demands for thousands of pounds, while the UN's International Organisation for Migration (IOM) said clips had been sent to victims' families, The Times reported.
The paper also said gangs had openly advertised services offering to transport migrants to Europe in Facebook groups.
The social media platform has reportedly taken down swathes of the content, and told The Independent it wanted to urge users to report "this kind of behaviour so it can be reviewed and swiftly removed".
Footage in which a man said he had been beaten with metal bars, and another begged his family for aid, remains live on the site.
It is understood to have been re-posted by someone seeking to raise awareness of the issue.
World news in pictures

Show all 50
In a statement to The Independent, Facebook said: "Offering services to take part in, support or promote people smuggling on Facebook violates our community standards.
"We also believe it is important that Facebook continues to be a place where people can raise awareness of important, and sometimes controversial issues.
"This specific video was posted to condemn the content, so we would not consider it a violation of our policies. However, the content is alarming, and we have marked the video as disturbing.
"This means there will be a warning screen and the video's distribution will be limited to those aged 18 and over."
The site had been criticised by IOM's operations director, Mohammed Abdiker, who told The Times Facebook and other tech giants should be more proactive, and "put some real effort into stopping these smugglers from using their platforms for racketeering".
Europol, meanwhile, believes that "some migrant smugglers rely on social media to advertise their services".
In a report last year, the body said: "These platforms are also used by migrant smugglers and irregular migrants to share information on developments along migration routes, including law enforcement activities, changes in asylum procedures, or unfavourable conditions in countries of destination."
Join our new commenting forum
Join thought-provoking conversations, follow other Independent readers and see their replies