Nigeria election 2015: Muhammadu Buhari wins in historic presidential election
Muhammadu Buhari was neck-and-neck with the incumbent Goodluck Jonathan just days ago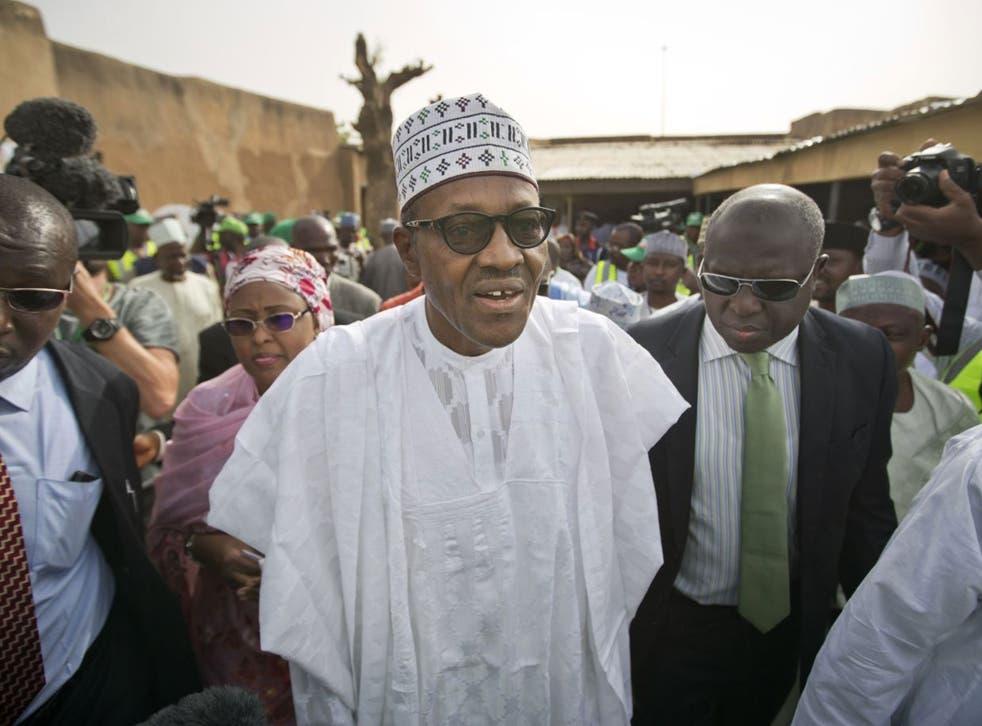 Muhammadu Buhari has emerged victorious in Nigeria's bitterly contested presidential election today, with his All Progressives Congress (APC) party declaring that the country is "witnessing history".
The 72-year-old former military leader stormed ahead as the final ballots were counted today, ending an election which saw tens of millions of Nigerians turn out for the closest political contest Africa's biggest economy has ever seen.
Buhari's APC gained 15.4 million votes versus 13.3 million for President Goodluck Jonathan and the People's Democratic Party (PDP), according to a Reuters tally.
But the incumbent has conceded defeat amid fears the result would be marred by corruption, and telephoned Buhari to congratulate him on winning, a spokesman for the APC said.
"At about 5 minutes to 5, President Jonathan called General Muhammadu Buhari, the winner of the elections, to congratulate him," APC spokesman Lai Mohammed said.
"I think he conceded defeat. There had always been this fear that he might not want to concede but he will remain a hero for this move. The tension will go down dramatically," he added.
"Anyone who tries to foment trouble on the account that they have lost the election will be doing so purely on his own.
Earlier, APC spokesman Lai Mohammed, who was at the house in the capital where Buhari was watching the results come in, told Reuters: "This is the first time in Nigeria that a sitting government will be voted out of power using purely democratic means.
"The people of Nigeria have taken over," he said
Before Jonathan's phonecall, another spokesman for Buhari expressed concerns over alleged government "tricks".
Garba Shehu told AP: "As for the election, we have won it. We are not out of the woods yet, we don't know what tricks the government is going to play."
The PDP has not yet made a comment on Buhari's win.
The result comes after polling day spilled over from Saturday into Sunday, following a spate of technical issues that left potential voters waiting for hours.
However, in the face of late-arriving ballots, technical accreditation issues, and violent attacks by insurgents, reports from the ground indicated that the atmosphere around polling stations was positive.
Following the difficulties, the international community - including the UK and the US - warned of signs of political meddling in the final tally.
Buhari previously ruled Nigeria as a general from 1983 to 1985, before he was ousted by General Ibrahim Babangida. He has since declared himself a convert to democracy and has run and lost in several previous elections.
The result ends Jonathan's five-year-tenure, and makes him the first incumbent to lose an election in Nigeria. His rule has been marred by corruption scandals, but also the increasing threat from Boko Haram Islamist militants in the northeast, who have killed thousands of people.
Additional reporting by AP and Reuters
Join our new commenting forum
Join thought-provoking conversations, follow other Independent readers and see their replies