Nigerian President Mohammad Buhari declares personal fortune in bid to end corruption
The former military dictator has personal cash assets of just $150,000 - along with a few houses, several cars and 270 herds of cattle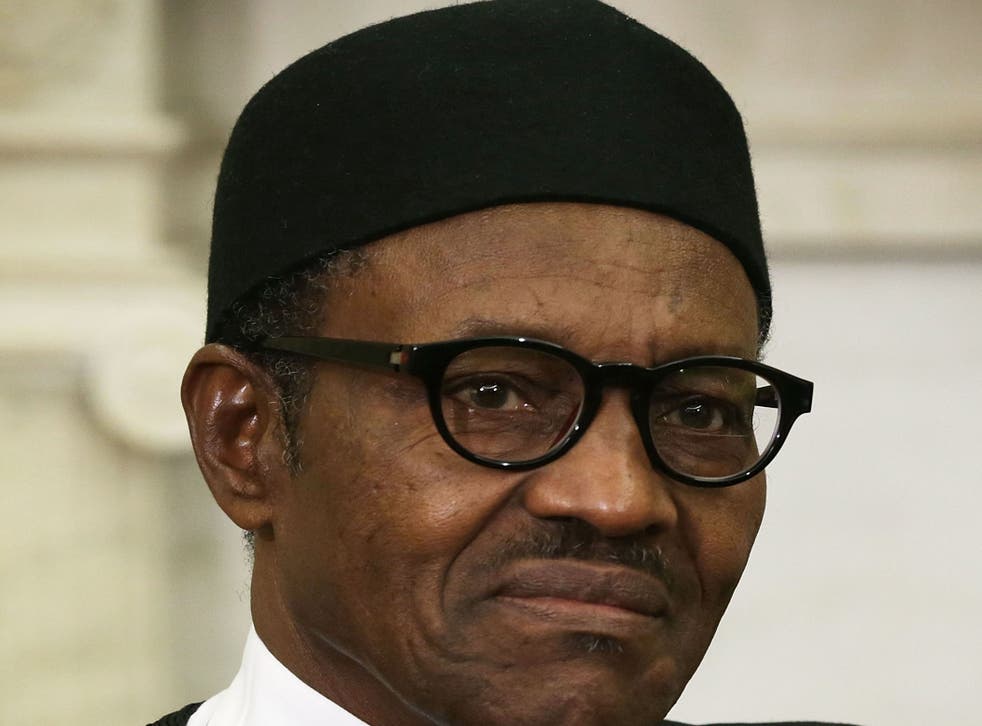 Nigeria's president has declared a personal fortune of just $150,000 (£98,400) - despite holding several top positions in the country's government.
Muhammadu Buhari, who is a former general and briefly a military dictator in 1980s, also declared shares in Berger Paints, Union Bank and Skye Bank, but did not reveal their value.
Buhari also owns a total of five homes and two mud houses in Daura (Katsina state), several farms, an orchard and a ranch with 270 herds of cattle, 25 sheep, five horses and a variety of birds, according to the wealth declaration.
It also said he owned two underdeveloped plots of land but was unclear on the number of cars he owned.
Garba Shehu, Buhari's adviser on media and public relations, said the document showed the former military ruler living "an austere and Spartan lifestyle".
The statement did not list all of Buhari's assets but Mr Shehu said they will be made public, along with those of vice president Yemi Osibajo, once vetting by the Code of Conduct Bureau is complete.
Vice President Yemi Osinbajo's asset declaration shows he has $900,000 (£590,650) in bank accounts, a four-bedroom residence, a three-bedroom flat, a two-bedroom flat and a two-bedroom mortgaged property in Bedford, England, the statement said, adding that the he also has shareholding in six private companies based in Lagos and three cars.
It comes as Buhari has vowed to wipe out corruption from Africa's biggest economy.
Last month, he said there had been $150bn (£98.4bn) stolen from Nigerian state coffers over the past decade.
According to the BBC, Buhari's pledge to eradicate it was a major factor in his victory over incumbent President Goodluck Jonathan in the presidential election in May.
Analysts praised the move by the officials to declare their wealth.
Sylvester Atere, of the United Nations Office on Drugs and Crime in Nigeria, said: "The declaration represents a step in the right direction as per international standards and best practices.
"Hence, it helps to build confidence and public trust."
Additional reporting by AP
Join our new commenting forum
Join thought-provoking conversations, follow other Independent readers and see their replies