Orange pulls advertising from Uganda's anti-gay Red Pepper newspaper
The move comes after Red Pepper published the names of 200 supposed homosexuals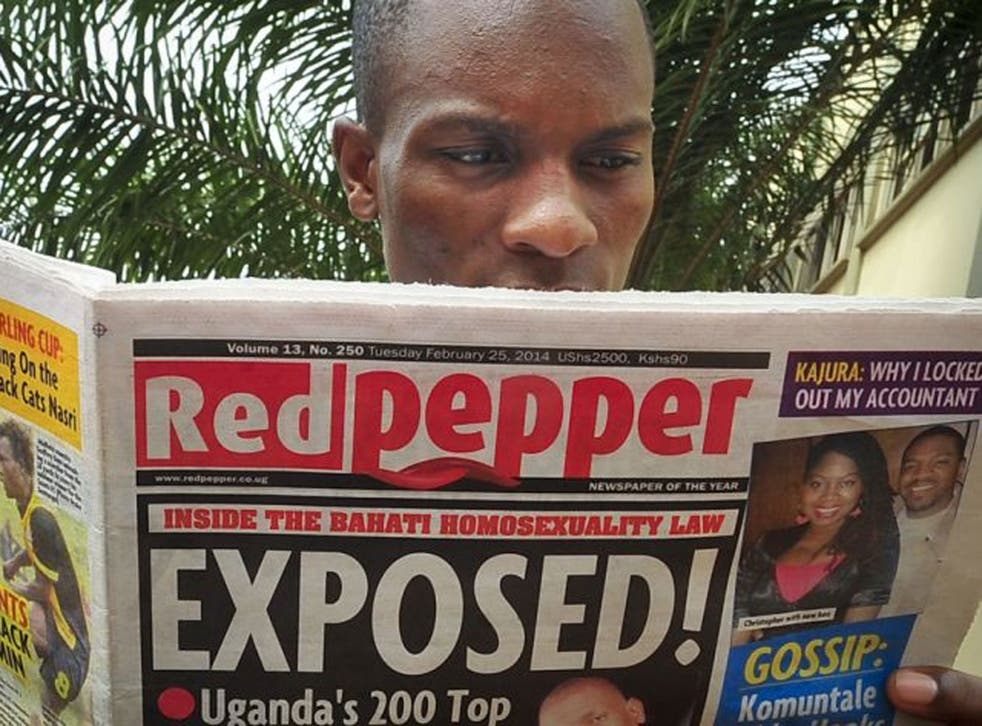 An activist group has claimed "victory" after the global telecom company Orange withdrew advertising from a Ugandan tabloid newspaper that printed the names of 200 suspected homosexuals following severe anti-gay legislation last month.
All Out said in a statement on Monday that Orange, a subsidiary of France Telecom, had made the decision after more than 77,000 of its members petitioned the company to "remove the advertisements" from Red Pepper.
The statement said that Red Pepper's contract with Orange expired on 6 March and will not be extended. 

It was not clear how much Red Pepper earned from the Orange advertisements. 
The newspaper is notorious for outing prominent Ugandans who it claims are gay.

Arinaitwe Rugyendo, a Red Pepper senior executive who acts as its spokesman, said he had no immediate comment. 
Uganda's President Yoweri Museveni signed the country's anti-gay bill on 24 February.
The new legislation, which builds on a colonial-era anti-homosexuality law, will see those found guilty of "homosexuality" sentenced to 14 years in jail.
Life imprisonment will be the maximum penalty for "aggravated homosexuality", defined as repeated gay sex between consenting adults, as well as same-sex acts involving a minor, a disabled person or where one partner is infected with HIV.
The original draft called for the death penalty for some homosexual acts, but this was removed from the legislation following an international outcry.
But the law is popular in Uganda, where it has been championed by Christian clerics and many politicians.
Additional reporting by Associated Press
Read more: Sweden announces Uganda aid cuts
President Museveni signs anti-gay bill
Red Pepper newspaper publishes 'top 200' homosexuals list
Join our new commenting forum
Join thought-provoking conversations, follow other Independent readers and see their replies