Oscar Pistorius sentence: Athlete has been paying 'a monthly sum' to Reeva Steenkamp's family
But chief prosecutor told court family plan to pay 'every cent' back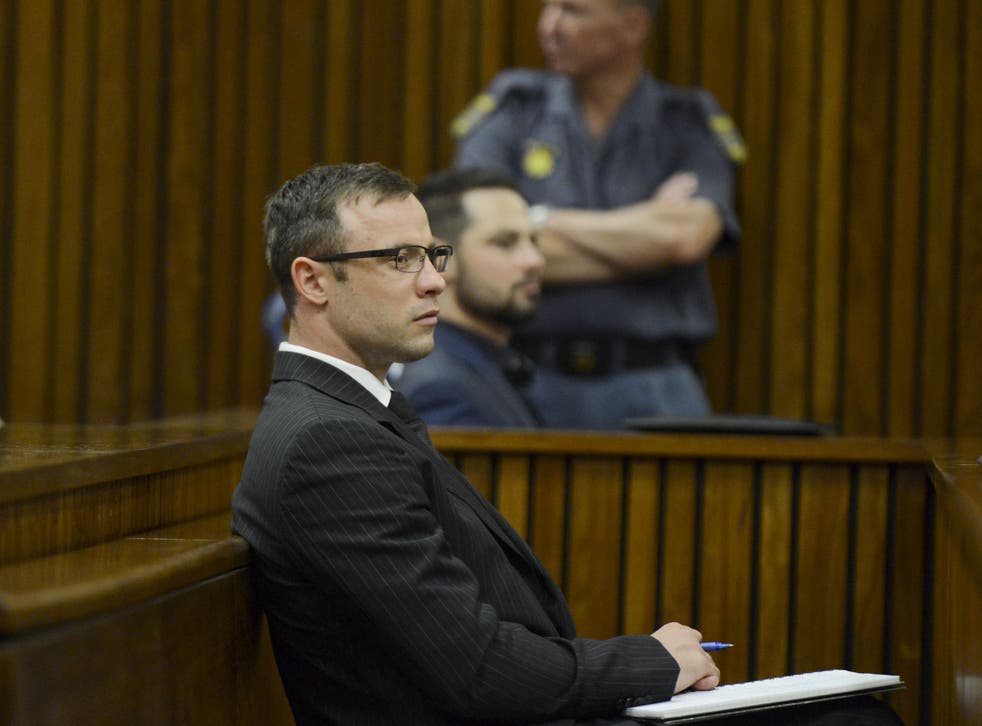 Oscar Pistorius has been paying a "voluntary monthly sum" to the family of his girlfriend Reeva Steenkamp after killing her on Valentine's Day last year, a South African court has heard.
The double amputee is appearing in a Pretoria court for a second day of his sentencing hearing to decide what punishment he will receive after being found guilty last month of culpable homicide by Judge Thokozile Masipa.
During the cross examination of probation officer Annette Vergeer it was revealed that the athlete had been making monthly payments to the family of R6,000 (£350), Sky News has reported. Prosecutor Gerrie Nel said the athlete had sold his car and offered them the proceeds from this sale as well.
Nel said Pistorius had offered to make a lump sum payment of R375,000 (£25,000) from the sale of the car, but this offer was rejected by June Steenkamp, Reeva's mother, who said she did not want "blood money".
Oscar Pistorius: The sentencing in pictures

Show all 53
The prosecutor told the court he wanted to place on record that the Steenkamp family will be paying back "every cent" of monthly sums paid by Pistorius to them.
Judge Masipa found Pistorius not guilty of premeditated murder and of murder for shooting Steenkamp through a toilet cubicle door in his home in the early hours of Valentine's Day 2013.
He testified he mistook her for an intruder about to attack him and denied prosecution assertions that he shot her during an argument.
Pistorius, 27, could receive a fine and a suspended jail sentence, or as many as 15 years in prison. His sentencing hearing is expected to last a week.