Oscar Pistorius trial: South African investigators 'fly to US to search athlete's mobile for deleted data'
Oscar Pistorius will go on trial for shooting and killing Reeva Steenkamp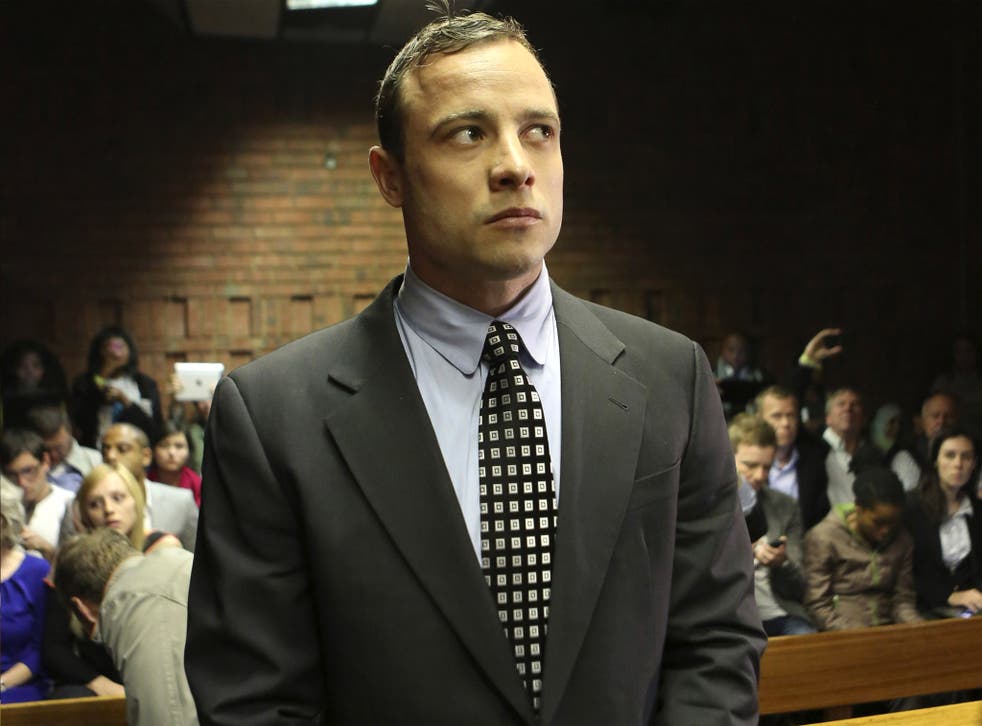 South African investigators have reportedly flown to America in a bid to retrieve information from Oscar Pistorius' mobile phone ahead of his murder trial in Pretoria next week.
It is understood three senior investigators have requested Apple's help to unlock the athlete's iPhone so it can be analysed and presented in court because the athlete can't remember his Apple ID code.
The information being sought apparently relates to Whatsapp messages and SMS, including allegedly deleted data, received and sent from Pistorius' mobile in the run-up to Reeva Steenkamp's murder on St Valentine's Day last year.
Prosecutors said that two iPhones and two BlackBerrys were found on the bathroom floor where the model was shot.
Nathi Mncube, a spokesperson for South Africa's National Prosecuting Authority, confirmed leading investigators flew to the US on Monday and are due to visit Apple's headquarters to gather more evidence.
He added: "We have sent officials who are meeting Apple today with the purpose of unlocking an iPhone.
"With or without this evidence, the trial will still continue on Monday and we feel that we have more than enough evidence regardless, but any evidence we can lay our hands on is critical."
Earlier this week, a South African court ruled the trial can be filmed and broadcast on live television with restrictions. Audio of the entire trial, witness testimonies, closing arguments, judgment and sentencing will be broadcast as part of the landmark ruling.
The broadcast will include a live audio recording of the trial, as well as video footage of the lawyers' opening and closing arguments, the evidence of experts and the fateful final judgment and any subsequent sentencing. Pistorius' testimony and private conversations will not be televised.
The athlete will go on trial for shooting and killing Steenkamp , 29, through the locked door of his bathroom on St Valentine's Day last year. He denies the charges and insists he shot her in a case of mistaken identity thinking she was an intruder. Prosecutors argue the murder was premeditated.
Oscar Pistorius: Career in pictures

Show all 34
Earlier this month, Pistorius broke his silence to reveal he is "consumed" with "pain and sadness" in a statement released to mark the first anniversary of Steenkamp's death.
He said: "No words can adequately capture my feelings about the devastating accident that has caused such heartache for everyone who truly loved - and continues to love Reeva.
"The pain and sadness - especially for Reeva's parents, family and friends consumes me with sorrow. The loss of Reeva and the complete trauma of that day, I will carry with me for the rest of my life."
Steenkamp's parents, June and Barry, said the family is looking for closure ahead of the trial and confirmed the model's mother will attend the trial in Pretoria next Monday.
More than 100 witnesses are expected to appear in court; including Pistorius' sister, Aimee, former girlfriends Melissa Rom and Samantha Taylor, residents of gated community Silver Woods in Pretoria and a team of medical, ballistic and forensic experts.
The trial is due to start 3 March.