Oscar Pistorius verdict: Athlete out on bail until sentencing for culpable homicide
Judge dismissed prosecution's arguments that he was a flight risk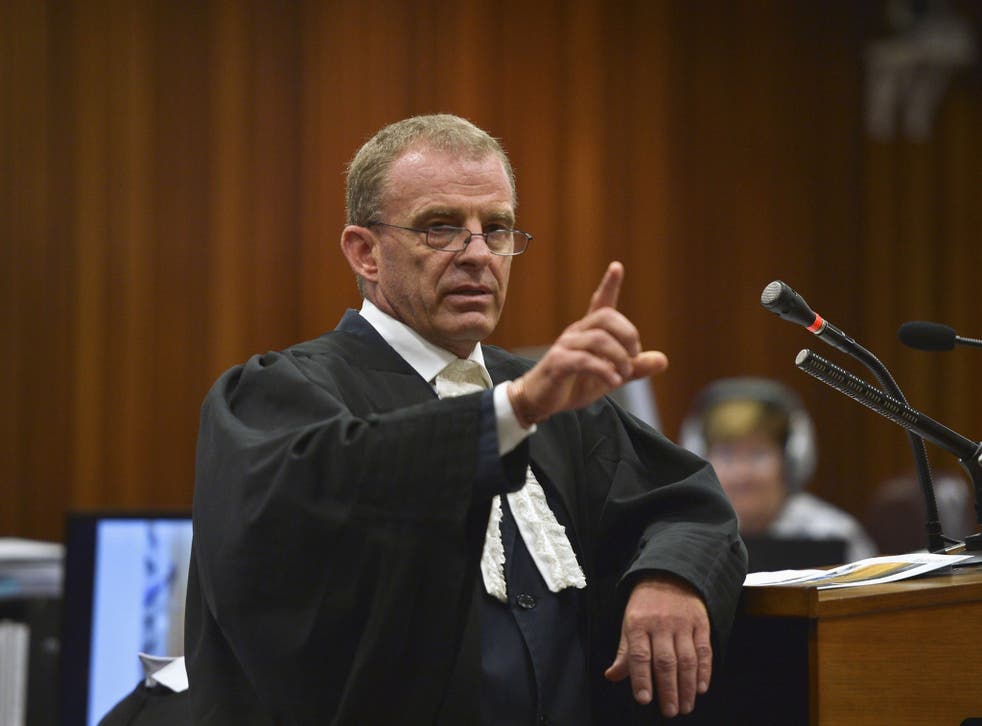 Oscar Pistorius walked free from court today and back home with his family after he was released on bail.
The athlete was found guilty of culpable homicide over the shooting of his girlfriend Reeva Steenkamp and faces up to 15 years in prison.
But he will not be sentenced until the 13 October and he has been released on bail with the same conditions as throughout the hearing until that hearing.
Gerrie Nel, the state prosecutor, had argued that the athlete was a suicide risk and should not be freed on extended bail because he could flee the country.
Because the athlete now faces a lengthy prison sentence, Mr Nel said it increases the risk he will leave the country.
He also cited a recent nightclub fracas involving Pistorius and suggestions that the double amputee had previously been suicidal.
A psychological report released in July found he had been "severely traumatised" by the events on Valentine's Day last year and needed continued treatment for post-traumatic distress disorder to avoid the risk of suicide.
She had ruled on Thursday that there was insufficient proof to convict him of murdering Reeva Steenkamp but today found him guilty of culpable homicide, calling the killing "negligent".
The South African equivalent of manslaughter carries a maximum 15 years in prison and Pistorius faces five more years for firing a gun in a restaurant in January 2013.
Pistorius has sold three of his properties, Mr Nel said, and now lives with family members.
But the Paralympian's counsel, Barry Roux, said his client had complied with previous bail conditions and that there was no reason to remand him into custody ahead of sentencing.
Oscar Pistorius trial: The verdict in pictures

Show all 33
Mr Roux said the defence disputed the facts of the nightclub incident, and dismissed any suicidal thoughts his client may have.
Pistorius was also convicted of firing a gun in a crowded restaurant but was acquitted of another charge of discharging a firearm in a public place and possessing ammunition for an unlicensed firearm.
Additional reporting by PA
Join our new commenting forum
Join thought-provoking conversations, follow other Independent readers and see their replies