Egyptian president Abdel-Fattah al-Sisi rolls out two-mile red carpet – for austerity press conference
The carpet is estimated to have cost £140,860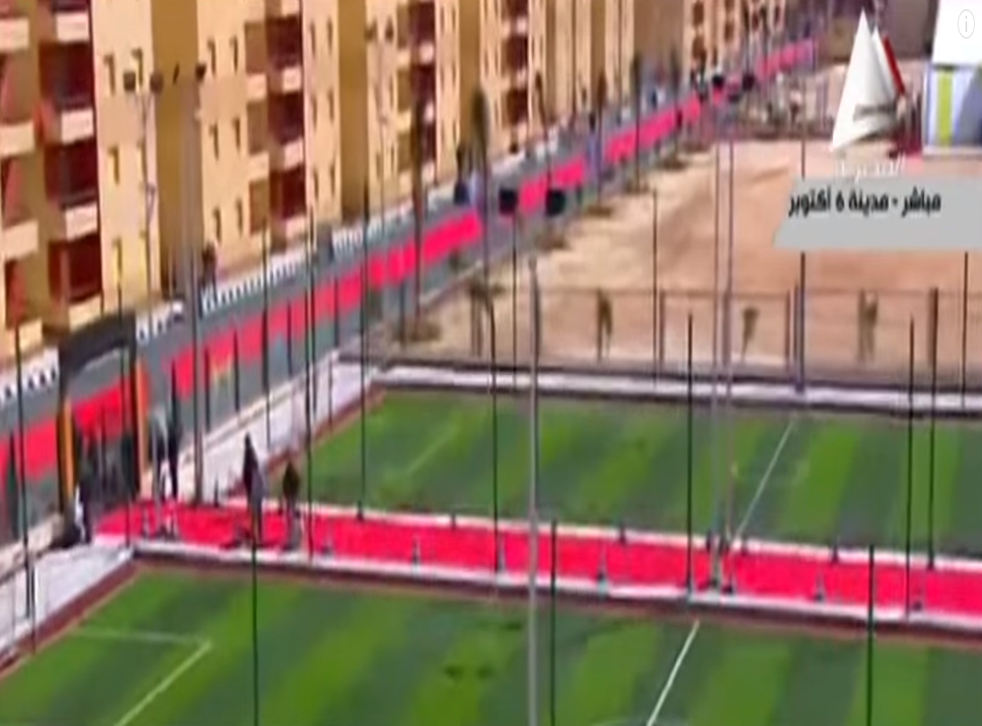 The President of Egypt has been criticised for rolling out 2.4 miles of red carpet for an austerity press conference at a new social housing complex.
President Abdel-Fattah al-Sisi was driven over the 4,000-metre long carpet on his way to a social housing complex has been built for Egypt's poorest in 6th of October City, south of Cairo.
Local TV stations showed the President's entourage arriving at the satellite town where he attended the launch of various service projects, Al Jazeera reports.
People have attacked this use of public money as wasteful while 25 per cent of Egypt's population live below the poverty line - according to a UN report,
Egyptian news anchor, Yousef Husseini said on his show: "It would've been better to provide the needy with blankets to protect them from the winter rather than spending on hundreds of metres of carpets that, in any case, won't be walked on by the president."
Prominent lawyer Gamal Eid estimated how much the red carpet cost, tweeting: "4,000-by-eight metres of red carpet equals to 32,000 square metres.
"[The figure multiplied] by 50 Egyptian pounds equals to 1.6m Egyptian pounds[£140,860]."
President Sisi came to power in June and July 2013 when as an Army Field Marshal he overthrew the democratically elected President, Mohammed Morsi.
Since taking power, Sisi introduced austerity measures such as cutting fuel subsidies in an attempt to bring stability to the Egyptian economy.
Join our new commenting forum
Join thought-provoking conversations, follow other Independent readers and see their replies