Omo the rare white giraffe could be target for poachers
'Unfortunately all giraffes, not just white ones like Omo, are threatened by bushmeat poaching'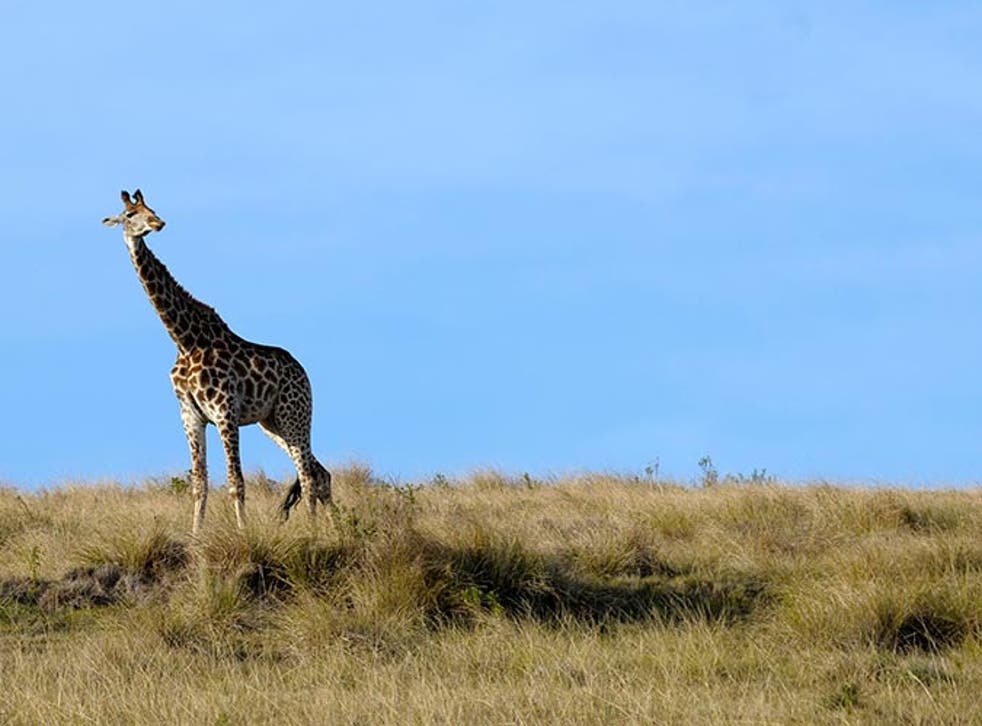 The rare white giraffe discovered in Tanzania could become a target for poachers, a researcher has warned.
The giraffe, named Omo, resides at Tarangire National Park and has a condition called leucism, which means her skin cells are incapable of making pigment.
Images of Omo have been posted widely on social media since she was spotted on 19 January.
Derek Lee, founder of the Wild Nature Institute and a researcher at the park, hoped the 15-month-old's popularity would "raise global awareness for the problems facing giraffes".
In a statement given to The Independent, Mr Lee said he feared Omo could be threatened by poachers in Tarangire's "rampant" meat hunting market.
"It is illegal to kill giraffes in Tanzania because they are the national animal. But illegal market hunting for meat is well-known to be rampant around Tarangire."
"Unfortunately all giraffes, not just white ones like Omo, are threatened by bushmeat poaching, as well as habitat loss," he said.
"Giraffes have declined drastically all across Africa... The situation is so dire, that in Africa today there are currently four elephants for every one giraffe, so they are a threatened species."
However, Mr Lee said the fact that Omo lived in national park meant she had "the highest chance of survival thanks to anti-poaching efforts in the area".
Wildlife Photographer of the Year

Show all 26
Omo was first spotted in 2015, but researchers at the institute, based in Tanzania, were excited at the second sighting earlier this month.
In a blog post they wrote: "We are thrilled that she is still alive and well."
Speaking of Omo's condition, Mr Lee said she was "only the second record of a white giraffe in Tarangire over the past 20 years... among more than 3,000 giraffe in the area". He added that the institute took photos during their giraffe studies to spot patterns to identify individuals.
Join our new commenting forum
Join thought-provoking conversations, follow other Independent readers and see their replies