People smugglers 'inject refugee children with contraceptive' due to high chance they will be raped
Sexual violence is a severe risk to female migrants in northern Africa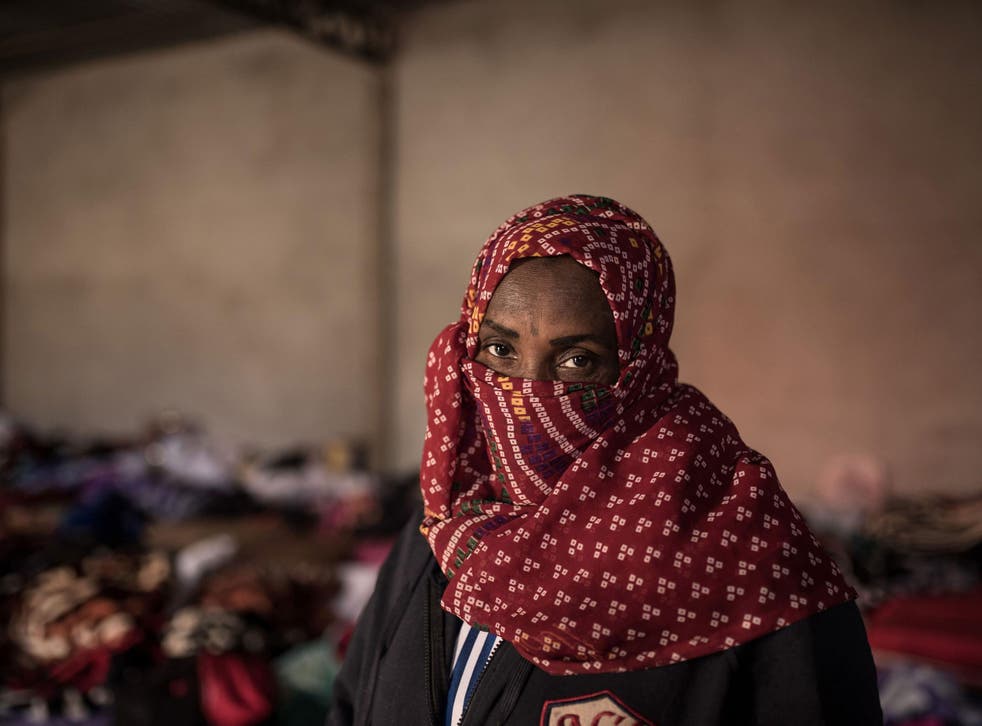 People traffickers are reportedly injecting migrant girls with a hazardous contraceptive because of the high likelihood they will be raped on their journey.
In large amounts or in girls too young to safely receive it, the hormone, progesterone, can bring on the menopause prematurely and cause mental health issues.
But smugglers in sub Saharan Africa are apparently giving it to children as young as 13 – who often travel unaccompanied -- to prevent pregnancy following a sexual assault.
Sexual violence is an extremely common occurrence on the migrant trail in northern Africa and is often perpetrated by drivers and middle men – the very people the travellers depend on to get to Europe.
May accused of 'shabby cop out' over decision to end lone child refugee scheme
Many come from chaotic and war-torn countries such as Nigeria, South Sudan, Somalia and Eritrea.
The trend has been noticed by humanitarians working in areas of Europe which are key entry points for migrants, such as on the Italian island of Lampedusa.
Helen Rodriguez, a gynaecologist working on the island, told The Sunday Times: "They know they are very likely to be raped en route so they have these injections in Ethiopia or Sudan to not get pregnant."
However, she said most girls didn't realise the "the terrible long-term effects" of the contraceptive they were given.
Dr Rodriguez told the newspaper nearly a fifth of Eritrean girls she had seen were not menstruating because of the progesterone injections.
However, the women have not reported being forced into receiving the contraception, according to Linn Biorklund, the author of an upcoming Doctors Without Borders (MSF) report on the plight of Eritrean migrants.
The NGO first noticed the practice in 2015, but there are no statistics available demonstrating its extent.
Ms Biorklund told The Independent the injections largely take place in the Sudanese capital Khartoum, where there are a relatively large number of private clinics.
She said smugglers may even recommend clinics women and girls can go to.
All of the 100 women interviewed in-depth by MSF for the report said they either experienced or witness sexual violence on their journeys.
Men also told the charity of their helplessness in watching female relatives get assaulted, not being able to act because they would otherwise be shot.
The risk of being raped is just one many migrants must face as they attempt to get to Europe from sub Saharan African countries.
The journey is made overland through the desert, which is frequented by bandits, and then across the Mediterranean in dinghies. Last year, more than 5,000 people drowned trying to cross the sea.
However, once inside Europe, women and children are not safe from sexual violence. In particular, in the Dunkirk camp, "sexual assault, violence and rape are all far too common," a volunteer told the Observer.
In pictures: A day of refugee rescues in the Mediterranean Sea

Show all 7
"Minors are assaulted and women are raped and forced to pay for smuggling with their bodies."
Despite the massive dangers faced by young refugees, the Government recently voted to scrap the Dubs Amendment, legislation which committed the UK to taking 3,000 child refugees.
When the Government voted to end the scheme last week, just 350 children had been given sanctuary.
Register for free to continue reading
Registration is a free and easy way to support our truly independent journalism
By registering, you will also enjoy limited access to Premium articles, exclusive newsletters, commenting, and virtual events with our leading journalists
Already have an account? sign in
Register for free to continue reading
Registration is a free and easy way to support our truly independent journalism
By registering, you will also enjoy limited access to Premium articles, exclusive newsletters, commenting, and virtual events with our leading journalists
Already have an account? sign in
Join our new commenting forum
Join thought-provoking conversations, follow other Independent readers and see their replies