Sharm el-Sheikh: Russian plane crash causes a fatal blow to Egypt's struggling tourism industry
'Many don't want to leave the hotel or go on trips'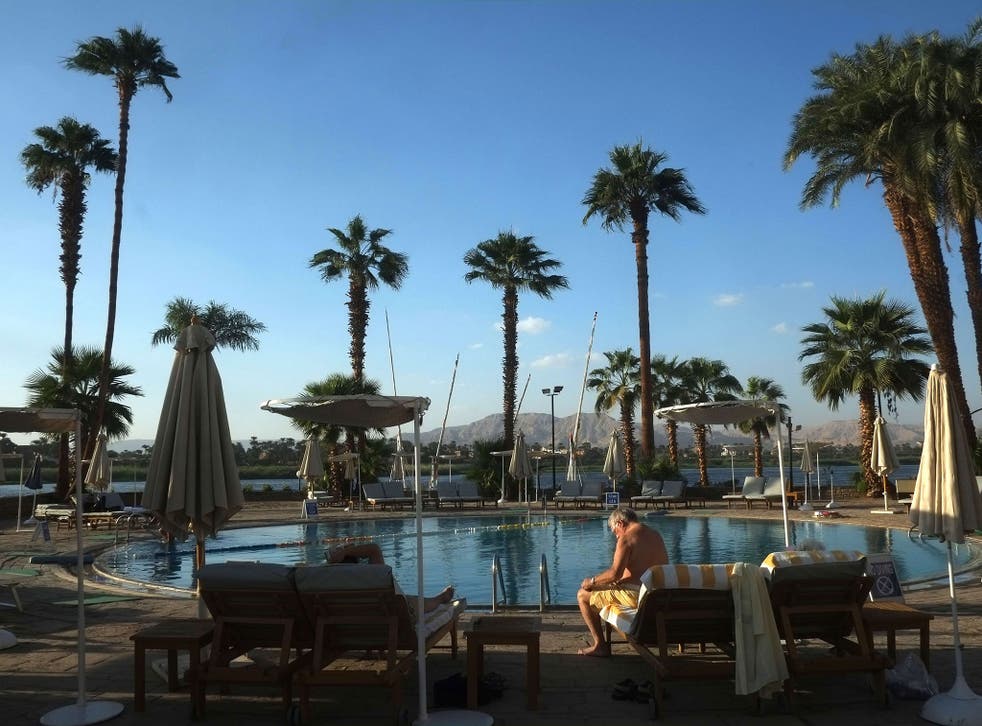 Sharm el-Sheikh, a network of opulent resorts, sandy beaches and neon-lit bars, had remained the last stronghold of Egypt's struggling tourism industry, the cornerstone of its economy.
There are an estimated 20,000 Britons stranded in the Red Sea resort, with "rescue flights" planned over the coming days. Tourism, a vital source of employment to many Egyptians, is now at risk. One worker at the Grand Hotel in Sharm el-Sheikh told The Independent: "Of course I'm worried. I have worked here for a long time, so I might not be fired, but I might lose a chunk of my salary." He added that the atmosphere at the hotel is tense among the guests, saying that "many don't want to leave the hotel or go on trips".
The small port town of Sharm el-Sheikh began blossoming into a tourist resort at the end of the Israeli occupation of Sinai in 1982.
In a speech the day after flight 7K9268 crashed in Sinai, President Abdel-Fattah al-Sisi appealed for patience. He asked that they avoid speculating on the cause of the crash and wait for the results of the investigation. Egyptian officials have attempted to shift the focus from the attack, pointing instead to President Sisi's visit to London as an opportunity to create business links that will bring back vital funds to the Egyptian economy. The Ministry of Antiquities also hoped to drum up business with the opening of three tombs in Luxor.
For the most part, the Egyptian media have responded to the President's call to avoid speculation – with many outlets largely avoiding mentioning the incident, or deferring to dry official statements. The combination of a lack of official statements and a compliant local media has lit the touch-paper of suspicion among some sections of the public. "We heard that maybe there was a bomb on the plane. Maybe it was the Muslim Brotherhood along with the Americans," said Maged Fawzy, a businessman in Cairo.
Far fetched indeed, but the head of Sharm el-Sheikh's airport was no longer in his job. Egypt, which denies there is evidence to support the bombing claims, said Captain Abdul Wahhab Ali was "promoted" to take on extra duties at the national airport operator.
At the airport, there was extra security with soldiers patrolling the terminals and not allowing drivers to loiter while awaiting arrivals.
Join our new commenting forum
Join thought-provoking conversations, follow other Independent readers and see their replies