Thieves burgle home of Archbishop Desmond Tutu while he attends Nelson Mandela memorial service
It is the second time Archbishop Tutu's home has been raided in less than four months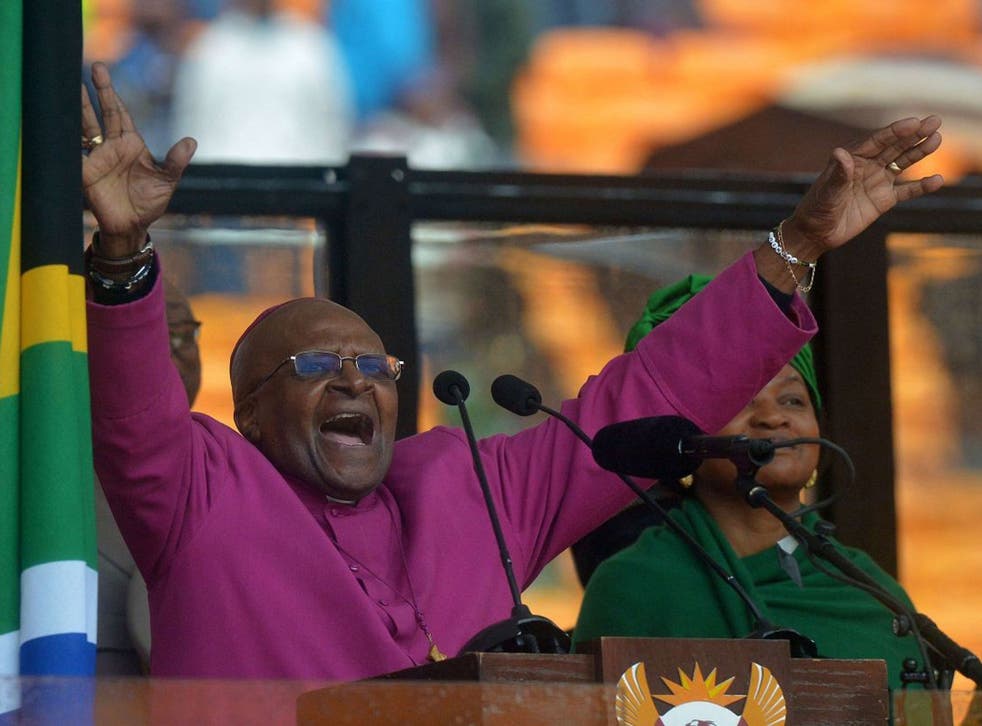 Archbishop Desmond Tutu's home has been targeted by thieves while he was away attending the memorial service for Nelson Mandela.
Police said the burglary took place on Tuesday evening at the South African religious leader's house in Cape Town. That same day he was some 850 miles away in Johannesburg, speaking in tribute to his good friend and fellow Nobel Peace Prize laureate.
The incident was confirmed today by Roger Friedman, an aide to Archbishop Tutu.
A statement from the South African Police Service said the house was raided between 7pm and 9pm last night.
"At this stage, we cannot give further details, as the investigation into the matter is still ongoing. No arrests have been made as yet," officers said.
The 82-year-old former anti-apartheid activist and retired Anglican bishop had described Mandela as "a magician who had turned South Africa, a poisonous caterpillar into a beautiful butterfly".
He gave the future president a place to stay on his first night of freedom after 27 years in jail at Robben Island, and was described by Mandela as "sometimes strident, often tender, never afraid and seldom without humour".
Last night was the second time in four months that Archbishop Tutu's home has been burgled. In August thieves broke into the house while he and his wife slept inside, though both were unharmed.
Join our new commenting forum
Join thought-provoking conversations, follow other Independent readers and see their replies