Thousands of Nigerian fisherman sue Shell for destroying their communities
The High Court must rule whether the case can be heard against Shell in the UK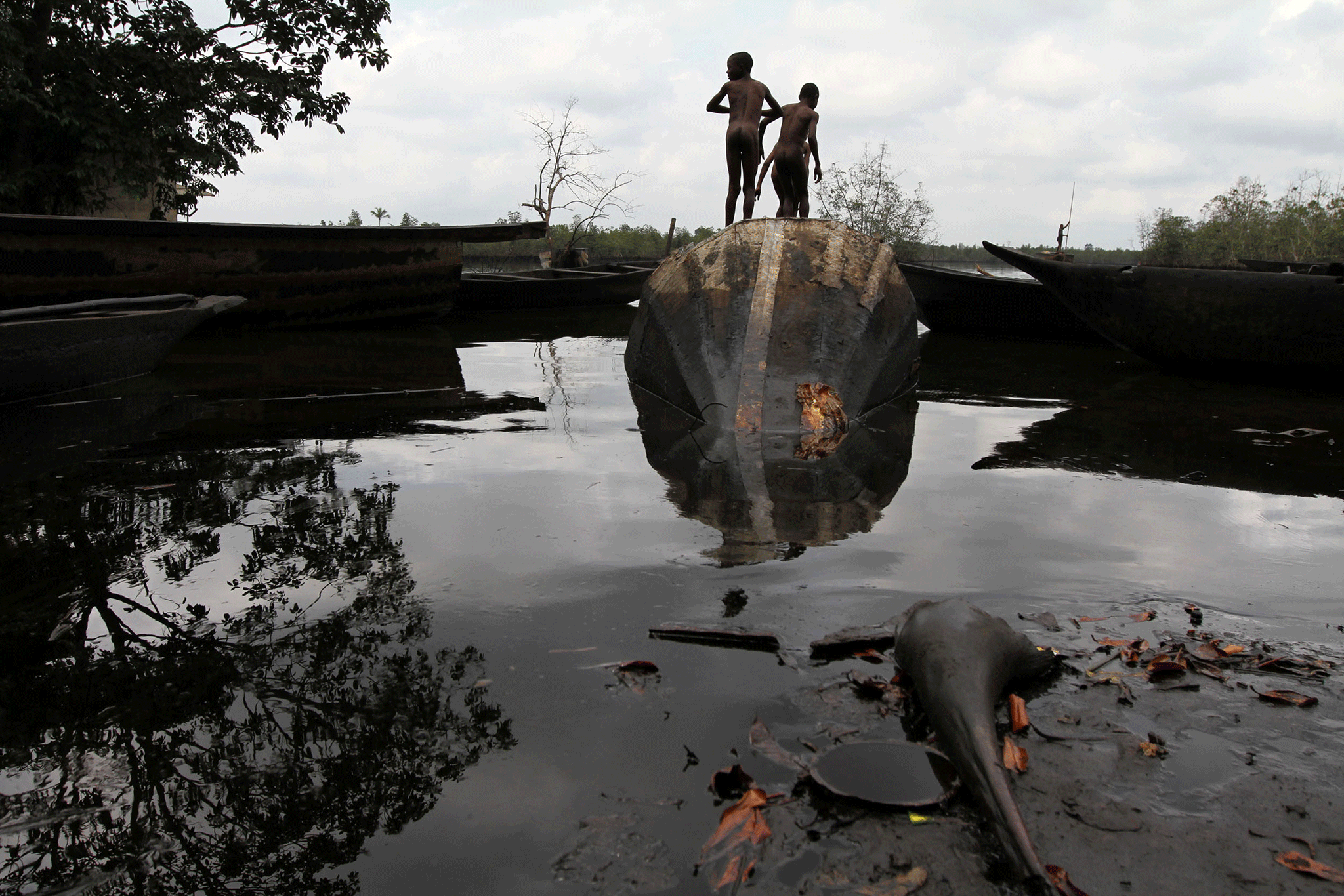 Britain's High Court is set to rule on a case brought by thousands of Nigerian fishermen who say their livelihoods were "devastated" by oil spills for which the international giant Shell is responsible.
Those bringing the case include the Ogale community of Ogoniland, which the UN's environment programme has described as in need of "the most wide-ranging and long term oil clean-up exercise ever undertaken".
A second action comes from fishermen of the Bille Kingdom in the Niger Delta. Both say the Shell Petroleum Development Company of Nigeria (SPDC), a subsidiary of UK-based Royal Dutch Shell (RDS), is responsible.
UK law firm Leigh Day, which is representing the two communities, says the claims are over "extensive environmental damage caused by oil pollution".
Mr Justice Fraser has been hearing the case for four days, and was due to give a judgment on Thursday.
While the environmental damage to the two areas is not disputed, lawyers for RDS argue that the company cannot be blamed for the impacts of pipeline sabotage and illegal refining activities in an area where there is active fighting between militant groups and the Nigerian government.
Furthermore, Shell argues that the issue is "a uniquely Nigerian problem" and should be dealt with in the Nigerian court system.
But appearing outside the High Court at the start of the hearing this week, His Royal Highness Emere Godwin Bebe Okpabi, tribal king of the Ogale community, said Britain was the "only place we can get justice".
Clutching a bottle of polluted water from his community, he said: "The last resort for the people of Ogale is the British court."
Representing the Nigerian communities, Richard Hermer QC said the claimants held both Nigeria-based SPDC and RDS in the UK responsible, and that there is a "real risk" that the claimants would "not obtain substantial justice if they are required to litigate their claims in Nigeria".
Daniel Leader, partner in the international group claims team at Leigh Day, said in a statement before the hearing: "Oil spills from Shell's oil pipelines have blighted the lives of the thousands of Nigerians who live in Ogale and Bille."
He said: "It is clear to the claimants that Royal Dutch Shell is ultimately responsible for failing to ensure that its Nigerian subsidiary operates without causing environmental devastation.
"It is time for Shell to clean up their act in Nigeria. At the moment these communities have no choice - they have to take them to court to get them to act."
Join our new commenting forum
Join thought-provoking conversations, follow other Independent readers and see their replies