Tunisia attack: Gunman 'trained at terror camp in Libya with Bardo museum attackers'
Seifeddine Rezgui was not known to authorities before his massacre on Friday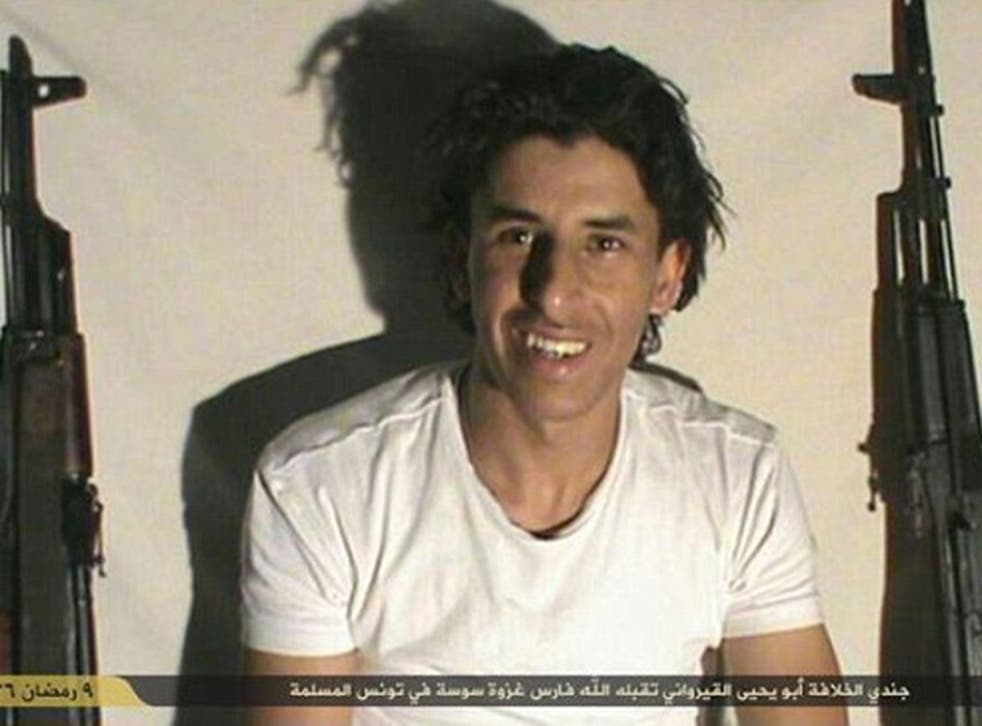 The gunman who massacred 38 tourists at a Tunisian hotel trained at the same Libyan terror camp as two militants who carried out the Bardo museum attack, it has emerged.
One of Tunisia's top security officials announced today that Seifeddine Rezgui, 23, was coached at the same time as Yassine Labidi and Saber Khachnaoui.
They gunned down 20 tourists as they visited the famous museum in March, opening fire as they got off a bus and taking visitors hostage in a three-hour siege.
Rafik Chelli said they were trained at a camp near the western Libyan town of Sabratha in January, when Rezgui was also there after passing illegally over the border.
Police admitted they had no idea that the network management masters student was a terrorist threat but Rezgui had been part of an Isis "sleeper" cell for several years, it has been claimd.
But a man who knew him at l'Institut Superior des Sciences Appliquees et de Technologie (Issat), in Kairouan, claimed Rezgui was part of a five-man cell and had been a jihadist for at least four years.
Wassim Bel-a-Del told Sky News that he was an Isis "sleeper" agent and that the group co-ordinated his attack on Friday.
"I know the group he is working with; it is a group of terrorists," he said.
"There are some guys who go to Syria and come back and go on to study in the same university, and there are others who go and die in Syria."
Mr Bel-a-Del said Rezgui was part of al-Qaeda's Syrian affiliate Jahbat al-Nusra in 2011 but switched allegiance as Isis' power grew because he "loved everything they stood for".
He added that the student trained in Libya with a terrorist group called Ansar al-Sharia, which has partly pledged allegiance to Isis and also has links to al-Qaeda, and believes Rezgui was taught to "disguise" his radicalisation.
In pictures: Tunisia hotel attack

Show all 32
The gunman was linked to Saifallah Ben Hassine, an Ansar al-Sharia leader who was based in London for at least three years in the 1990s and became a disciple of deported cleric Abu Qatada, the Daily Mail reported.
Police in Tunisia are questioning seven of his suspected associates who were arrested in three different cities.
Three of those detained were young men who had shared a house with Rezgui in the city of Kairouan.
Despite conflicting witness claims of a second gunman who they believed also shot tourists at the Imperial Marhaba hotel, Tunisian authorities have insisted Rezgui acted alone during the attack, although accomplices may have provided him with weapons and "logistical support".
Around 17 British and Irish victims of the attack have so far been named and the death toll for the UK could rise to 30, making it the deadliest terror attack on the country's citizens since the 7 July bombings a decade ago.
Kim Sengupta, The Independent's defence correspondent, said Rezgui had the opportunity to travel to the neighbouring country earlier this year during the spring break from his studies.
"There was no Libyan entry stamp in his passport but that doesn't mean anything," he added.
"The fact he was part of a cell seems quite logical…it's quite clear he didn't do it by himself."
Additional reporting by agencies
Join our new commenting forum
Join thought-provoking conversations, follow other Independent readers and see their replies