Two teenage suicide bombers linked to Boko Haram kill dozens
Double blast at a busy market in north-eastern Nigeria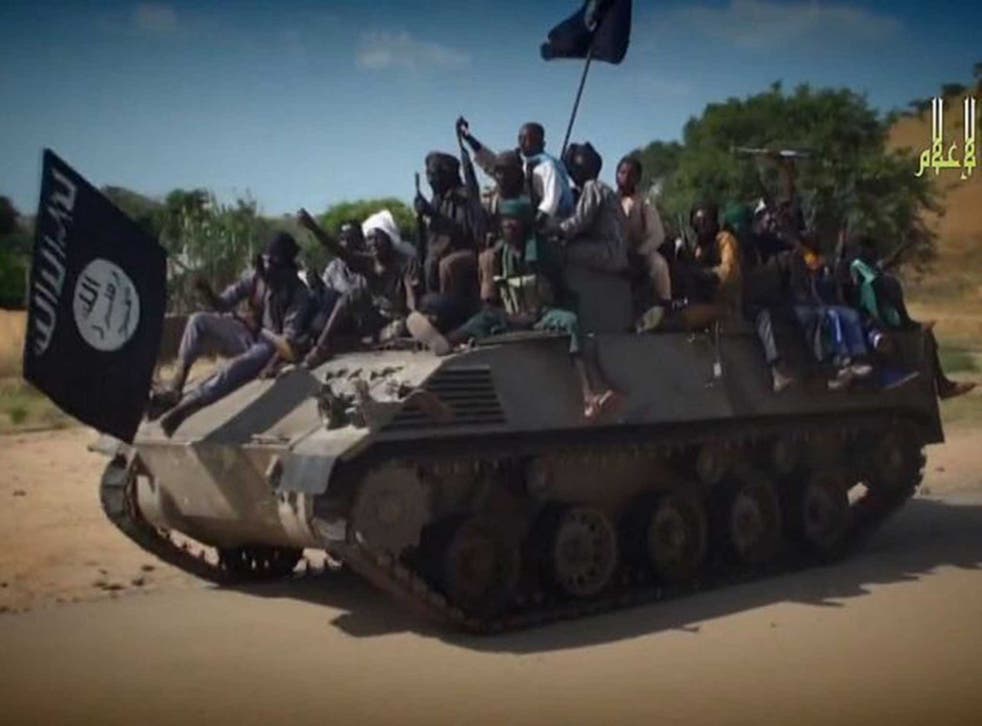 Two female suicide bombers believed to be linked to the Nigerian Islamist group Boko Haram blew themselves up in the north-east of the country this morning, killing at least 30 people at a crowded market.
Two teenage girls, each dressed in hijabs, detonated their explosives in the city of Maidugur in Borno state.
Abba Aji Kalli, Borno's state Civilian Joint Task Force coordinator, told the Associated Press that the first bomber set off her explosives and killed about three women. When others gathered around the scene, the second woman screamed and blew herself up, killing dozens more, he said.
Boko Haram has been accused of carrying out many similar acts in the region, although it has not yet claimed responsibility for the most recent blasts.
The use of female suicide bombers is a growing tactic for the group, whose five-year insurgency against the government has killed thousands.
The attack follows a similar one on Sunday, when a female suicide bomber blew herself up at a busy mobile phone market in the town of Azare, in Bauchi state, another north-eastern territory, killing 10 people and injuring 60 others.
The Azare attack provoked a protest in the town. Young people were reported to have paraded the streets with the severed head of the bomber, while residents said a man who had been seen accompanying the woman at the market was killed "by an angry mob".
In August, the Nigerian government dismissed speculation spreading on social media sites that Boko Haram had turned some of the 200 schoolgirls abducted in April into suicide bombers, after four teenage girls blew themselves up in the country's biggest northern city of Kano.
The Nigerian police forces attribute the rise in women suicide bombers to the fact that women are viewed with less suspicion.
Abuja-based national police spokesman Frank Mba explained that while the issue is widespread: "It is a new trend in our own part of the world," he said.
"Established international terror organisations use female suicide bombers, the major reason is because women, generally raise fewer suspicion, particularly when there are security layers," he added.
Join our new commenting forum
Join thought-provoking conversations, follow other Independent readers and see their replies