Ugandan girls giving up education in the hope of being provided for – by paedophiles
The acceptance of cross-generational sex as normal in parts of East Africa is condemning adolescents to terrible consequences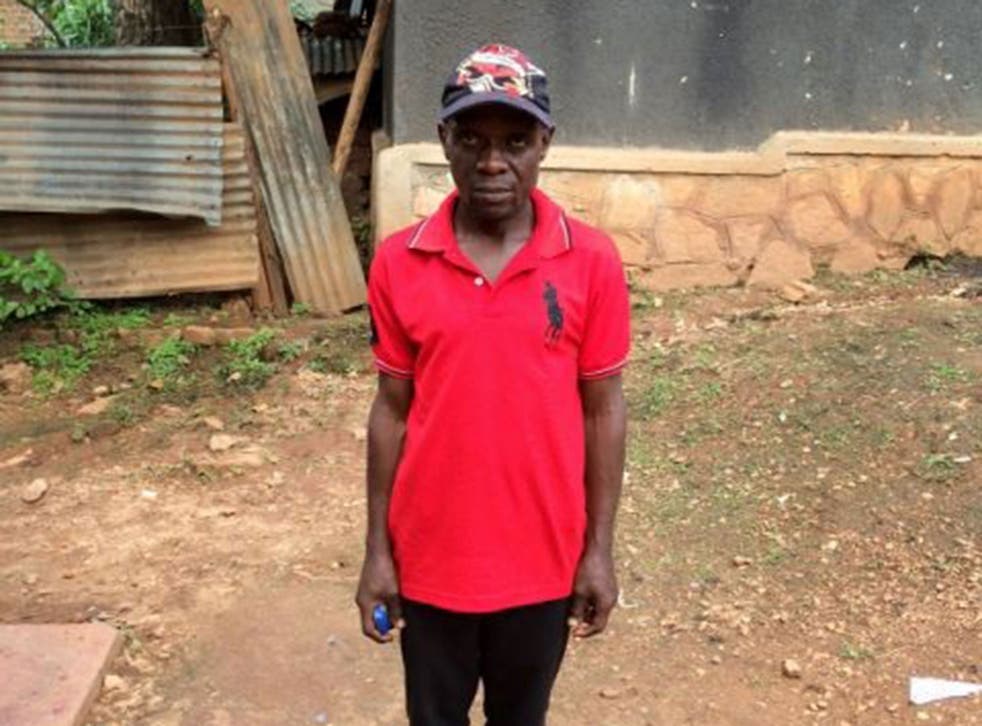 Mayiga Abdullah is a paedophile. He openly admits to it. And when he's told that in the UK he would be in prison and on the Sex Offenders' Register, he laughs.
Abdullah isn't in the UK, of course. He's in Nabulagala, a slum in Kampala, the capital of Uganda, where being a paedophile, though illegal, clearly doesn't embarrass men like him. Indeed, such are the cultural norms in parts of Uganda and other countries in East Africa, what the 38-year-old does is not considered outrageous, morally reprehensible, or even especially abnormal.
Abdullah is "married" to a 17-year-old, with whom he began a relationship when she was 15. A member of a band, Abdullah met his "life partner" when she became a groupie, and after he had served a four-month prison sentence for beating a former wife.
"Sometimes I get kids who are 15, 16 years old," he says. "You know why I like those kids? They are very mature. They come to [people like me] because the younger guys won't listen to their problems; they just want to have sex. The girls prefer going out with older men.
"Men like me do look after these girls better. For example, when these girls are having their periods, I don't have sex with them."
When it is pointed out to Abdullah that the age of consent in Uganda is 18, and in the shelter for young single women where we meet (the interview was brokered by staff at the shelter), there are posters that point out that underage sex is a crime, he says that he is always approached by the girls – that he does not go looking for younger women.
"I know my wife is still a child – people in the streets sometimes think she is my daughter – but I love her. She respects me and listens to me. I want to stay in this relationship, but I've had similar relationships to this in the past, with 16-, 17- or 18-year-olds, but I stop at 18, and then I look for another, younger, one.
"It's important to be in a relationship with a younger girl – they don't disturb me like older women do. But I also treat my wife well. When I get back from work, she gives me a warm welcome."
Abdullah is a deeply unpleasant and dangerous man, but what is perhaps more worrying is that there are many in Uganda who are like him. With the law inadequately enforced, the problem is widespread.
A report recently published by the Overseas Development Institute (ODI), a London-based think-tank, says that "cross-generational" sex affects almost 12 per cent of adolescent girls in urban Uganda; the figure is slightly lower in rural areas.
"Intergenerational sex does not always take place for a cash or in-kind remuneration," says David Walker, the report's author. "In rural areas of Uganda, for instance, it may not be an open form of transactional sex, but may be seen by many girls as a way of getting into a more formal relationship with a man who will support them.
"In Uganda, the phenomenon of cross-generational sex, particularly for transactional purposes, is widespread enough that a colloquial term such as 'sugar daddies' and 'mulyabuto' [men who eat the girls] are commonplace … [90 per cent of those girls who are in such relationships say] that their previous three relationships involved economic support [or] transactional components."
For the girls and young women in these situations, the consequences can be severe. Aside from unwanted pregnancies, sexually transmitted diseases and being rejected by their own families in what is still a conservative society, it is what they give up to begin these relationships that can constitute the real costs.
"Cross-generational sex rarely offers tangible and sustainable benefits for the adolescents involved," says the ODI's David Walker. "Girls who are abandoned while pregnant, or soon after childbirth don't only drop out of school with limited options for re-entry, but also suffer the considerable psychological trauma... of rejection, not only from their partners, but sometimes from their natal families."
In Mayuge, a village three hours' drive east of Kampala, The Independent on Sunday meets Victoria (not her real name). She says she is 17 but looks younger. Her former husband, an older man, whom she describes as a successful builder with a decent income, left her only four months into their relationship but not before Victoria had left school and had become pregnant.
That was a couple of years ago and, as is typical in thousands of other cases, Victoria left school when she met her husband – on the promise that he would provide for her.
In many ways, Victoria has been lucky. Her parents have taken her back to the family home and look after her and her baby. But asked about the future, she shrugs. "Maybe I will learn something like hairdressing. I don't know. I would like to continue in education, but it's expensive and my family can't afford to send me back to school. Spare money has to be spent on the baby. I don't know what will happen next."
Mr Walker says that Victoria's case is typical. "Consequently, adolescents – mostly girls – enter into a negative spiral of income poverty, vulnerability and social stigma at a critical juncture in their life.
It is difficult to see how Victoria's life escapes this spiral, especially when social norms in Uganda and elsewhere in East Africa dictate that Mayiga Abdullah's behaviour is acceptable. It is evident that changes need to be made – but for many like Victoria, those changes will, inevitably, be too late.
Join our new commenting forum
Join thought-provoking conversations, follow other Independent readers and see their replies