Video: Watch rogue bull elephant crush photographer's GoPro on Kenyan safari
The GoPro was owned by professional wildlife photographer Chris Bray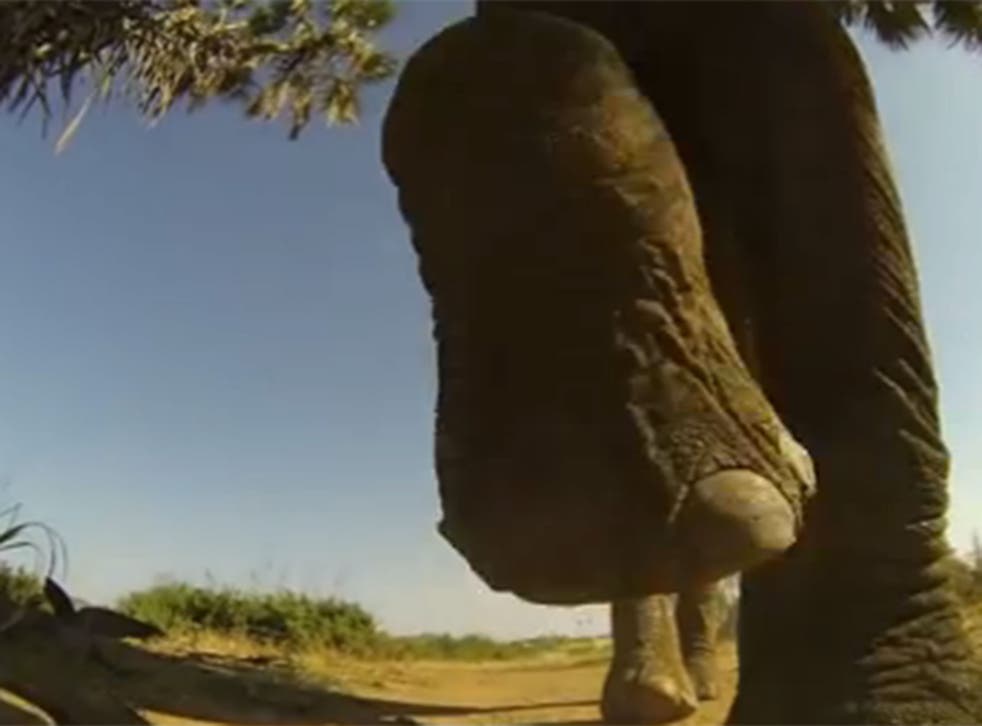 A video has emerged that captures the moment a wildlife photographer's GoPro camera was crushed by a giant African elephant…and miraculously survived to show the reel.
The unique footage, which shows the large bull stomp on the camera twice, was captured on the GoPro camera of photographer Chris Bray during a safari in Kenya on 27 January.
Luckily for Bray though, the GoPro was not attached to his head but a radio controlled car that he often uses to get closer to animals in the wild.
"Facing away from me, the elephant appeared not to even notice, so I started to back the camera away to try a different angle.
"Suddenly the elephant swung around, shaking his head menacingly and stormed right up to the toy car, deliberately put his foot on top of it and crushed downwards, smashing it into pieces before wandering onwards.
"Amazingly, the camera survived! I love the view of the bottom of the foot closing in from above - it'd be the last view many small insects ever see! And yes, I picked up all the pieces of the car."
Professional photographer Bray runs a number of wildlife photography expeditions across the world, in areas like Africa, Alaska and the Galapagos, with his trusted GoPro.
He wrote: "While running photo safaris to Africa and around the world, I love placing my GoPro in unusual locations to capture some unique wildlife interactions."
Join our new commenting forum
Join thought-provoking conversations, follow other Independent readers and see their replies