Vigilantes killed in Nigeria whilst hunting Boko Haram
At least 24 Civilian-JTF members were killed in the ambush in the country's north-east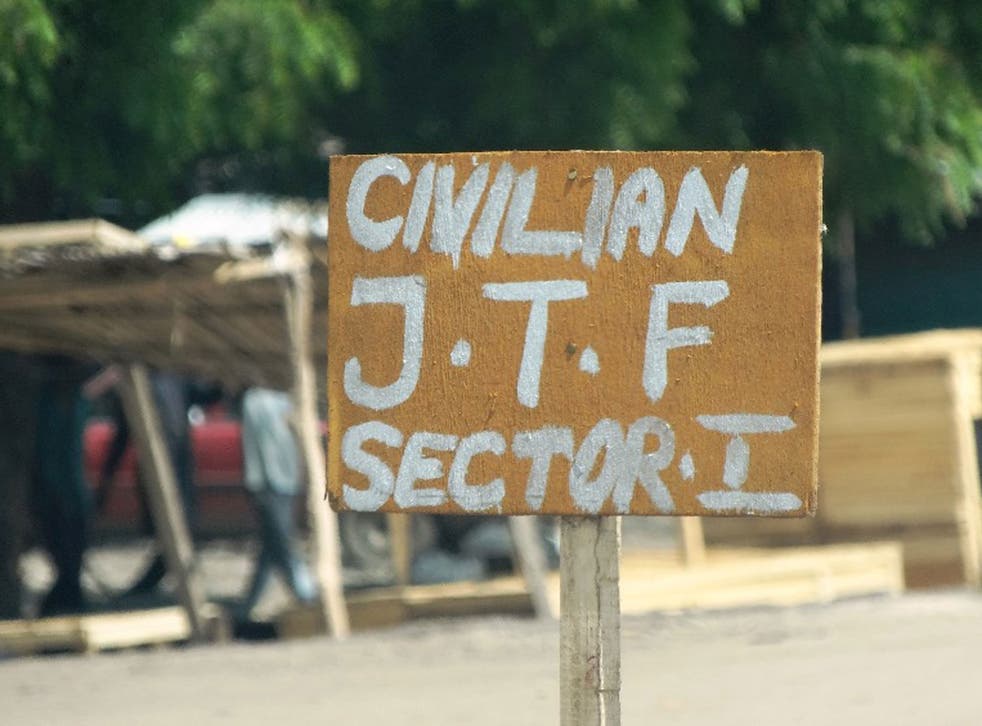 Suspected members of the Nigerian Islamist sect Boko Haram have ambushed and killed 24 vigilantes in the country's north-east.
More than 100 vigilantes - from a group called the Civilian Joint Task Force - were hunting for Boko Haram members near the remote town of Monguono, near Lake Chad and over 50 miles from the nearest city, Maiduguri. They usually use a military escort but, an official told AP, when the military did not arrive on time they headed out.
Masta Moh'd, a member who was not at the attack but who had heard from several survivors, told Reuters: "They were ambushed even before they got to the Boko Haram camps."
The group said the attackers were wearing military uniforms. They told officials they saw three patrol vehicles painted in camouflage and approached them thinking they were the escorts. The sect members then opened fire, killing at least 24 Civilian-JTF members.
Those who returned from the attack on Friday told officials that 36 other vigilantes were missing.
AP quotes an anonymous official saying: "The vigilante youths numbering over 100 were on a mission to capture some Boko Haram terrorists in their camps around Kaleri, Shuwari, Maganari and Nannari villages around Monguno's local government area, before they were ambushed by the terrorists."
A concerted military crackdown on Boko Haram ordered by President Goodluck Jonathan in mid-May had appeared to have weakened the sect, which has troubled Africa's most populous nation, and biggest energy producer, since their appearance four years ago.
Join our new commenting forum
Join thought-provoking conversations, follow other Independent readers and see their replies