West African leader linked to $400m cocaine smuggling ring
Gang planned to bring drugs to Guinea-Bissau and smuggle arms back to supply Colombian rebels
Rupert Cornwell
Wednesday 10 April 2013 07:44 Comments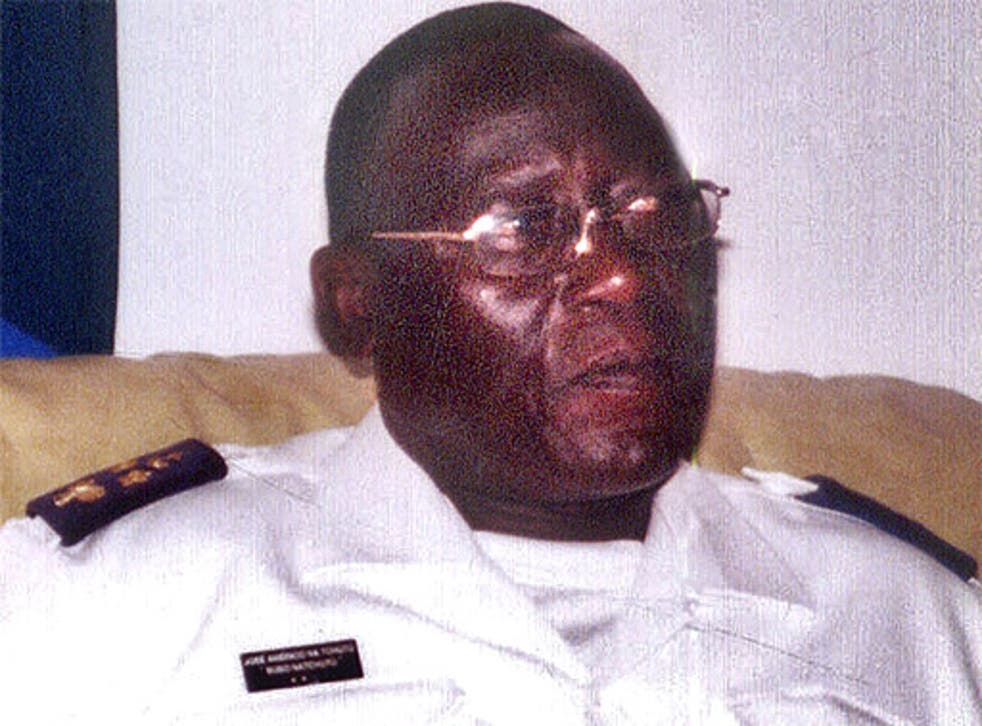 The caretaker President of Guinea-Bissau has been linked to a massive cocaine and arms-trafficking scheme allegedly run by a former senior military officer from the small and unstable West African state.
The charges, set out in indictments filed in a New York court by US prosecutors, follow the arrest last week of Rear-Admiral Jose Americo Bubo Na Tchuto, a one-time chief of the Guinea-Bissau navy, who along with four associates was caught in a Drug Enforcement Agency (DEA) sting on board a yacht in international waters in the eastern Atlantic.
According to prosecutors, the men planned to bring 3.5 tons of Colombian cocaine with a street value of $400m (£261m) to the African country inside a shipment of military uniforms and then smuggle weapons, including surface-to-air missiles, back to Colombia's Farc rebels for use against American anti-drug forces.
The filings say that one of the chief conspirators in the plan, described only as a "high-level official in the Guinea-Bissau military", told undercover DEA agents last year that he would discuss the plot with President Manuel Serifo Nhamadjo, head of the country's transitional government.
"The day after tomorrow, I'll talk to the President of the republic," he is quoted as saying. Mr Nhamadjo, however, flatly denied the allegation. "None of this is true. It makes no sense," his spokesman declared, adding that the President was currently in Germany for medical treatment.
Guinea-Bissau, a former Portuguese colony, has long functioned as a hub for international drug traffickers who bring in cocaine produced in Latin America before shipping it on, either to Europe or back to the US. Weak institutions, along with a coastline studded with deep inlets and islands, make it an ideal base for smugglers.
Admiral Na Tchuto has long been regarded by US officials as an international drugs kingpin. The twist this time is that proceeds from the narcotics, the indictment says, were to be channelled back to Colombia. Along with the five Africans, two Colombian nationals appeared in court after being taken into custody in Colombia on Interpol arrest warrants. They are accused of trying to sell anti-aircraft missiles to Farc, the rebel movement that is largely funded by the drugs trade.
The accused, said DEA chief Michele Leonhart, "have no respect for borders and no regard for either the rule of law, or whom they harm". The case, she added, "further illustrates the frightening links between global drug trafficking and the financing of terror networks".
After being seized on the yacht, Admiral Na Tchuto and his associates were taken to Cape Verde. They were then flown to New York where they appeared in court last Friday, to be remanded in custody without bail.
The flourishing cocaine trade has turned Guinea-Bissau into a virtual a narco-state, with key members of the military already on a US blacklist. The admiral, whose assets were frozen by Washington in 2010, was arrested after a failed coup in 2011 but released six months later. The transitional government under President Nhamadjo took charge after another military-backed coup in April 2012, but lacks full international recognition.
Register for free to continue reading
Registration is a free and easy way to support our truly independent journalism
By registering, you will also enjoy limited access to Premium articles, exclusive newsletters, commenting, and virtual events with our leading journalists
Already have an account? sign in
Join our new commenting forum
Join thought-provoking conversations, follow other Independent readers and see their replies