West turns sights on threat in the desert
EU and US to co-operate with local governments to destroy militant 'corridor of terror'
West turns sights on threat in the desert

Show all 2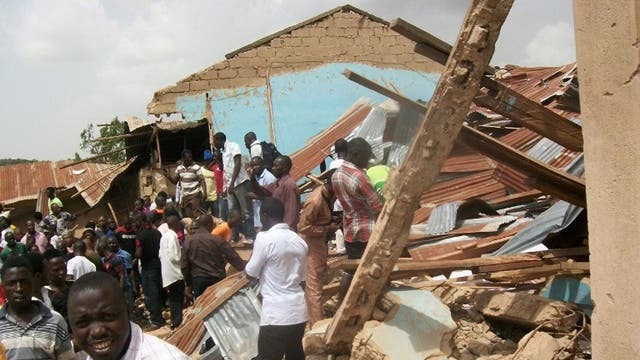 The rebel assault on the gas installation at In Amenas will accelerate international efforts to destroy a "corridor of terror" Western governments believe Islamic militants are establishing across swathes of North and West Africa.
Officials in Europe and Washington are to increase assistance, including intelligence-sharing, military aid and training to states identified as at risk from al-Qa'ida in the Islamic Maghreb (AQIM).
The US Defence Secretary, Leon Panetta, underlined the hardening stance towards terrorism in the region yesterday: "Terrorists should be on notice that they will find no sanctuary, no refuge, not in Algeria, not in North Africa, not anywhere."
Government sources last night confirmed that the UK will extend offers to improve funding, military co-operation and police training to African states after it was decided that "diplomacy is not enough" to head off the advance of Islamist radicalism across the continent.
"We have spent years using diplomacy to argue for greater recognition of the threat posed by al-Qa'ida, and greater resistance to it," a senior government source said last night. "We need more direct engagement."
The Algerian attack is the latest in a series of events which have alerted officials to a developing "corridor of terror", snaking from Mali into at least five countries and potentially leaving millions of people at the mercy of a band of Islamist extremists inspired by al-Qa'ida.
Previously, international counter-terrorist activity focused on "failed states" including Afghanistan, Somalia and Yemen. A Foreign Office source said last night that Nigeria, Niger, Mauritania, Algeria, Libya and even Egypt were now viewed as potential targets for the Islamist advance.
The United States has been carefully bolstering defences against AQIM for several years, concentrating in particular on Algeria's dominant position in the region. In 2010, the Americans helped establish a regional intelligence-sharing centre in the Algerian city of Tamanrasset to co-ordinate the fight against al-Qa'ida jihadists responsible for soaring levels of cross-border crime and hostage-taking.
The Americans' anxiety is shared in Europe. The Foreign Secretary, William Hague, acknowledged the threat posed by AQIM "increasing its influence throughout the region" more than a year ago. He added: "AQIM is known to have established contact with Boko Haram, an Islamic terrorist group operating in Nigeria, contributing to the growing strength and ambition of that group in recent months. We are stepping up our efforts to counter terrorism in the Sahel region and to support economic and political development."
In the months following, a Briton kidnapped by Boko Haram was killed when British special forces stormed a compound in Nigeria, the UK backed France's intervention against Islamists in Mali, and now Britain has found itself confronted with murderous rebels in Algeria.
On Friday, the Prime Minister, David Cameron, insisted that the march of al-Qa'ida in the region was a matter for the UK. His Chief of the Defence Staff, General Sir David Richards, is now considering how to foster greater military co-operation with African countries.
The UK blueprint also includes plans to fund a military base on the Mali-Algeria border, emergency-planning training in Mali and Niger and "working closely with Nigeria to combat the threat of terrorism". Mr Hague added: "We are also working with European allies to develop an effective EU approach to security and development in the Sahel."
AQIM has emerged from a period of infighting between rebel groups as a powerful and growing force. US officials estimate that AQIM has about 250 to 400 dedicated fighters in its ranks, but it often makes common cause with other militant groups.
The injection of weapons – largely looted from the arsenal of the deposed Libyan leader Muammar Gaddafi – came just at the right time for the Islamists setting up a jihadist arc in northern Africa. They have appeared in the hands of militants in six different countries in the region, and Western intelligence and communications intercepts found liaison taking place between AQIM, Boku Haram, and al-Shabaab in Somalia.
The success of the Islamists in Mali, who were heading to take the capital, Bamako, when the French intervened, has been a major boost for international jihad, attracting volunteers from neighbouring Chad, Mauritania, Algeria, Niger and, it is reported, Boku Haram fighters.
At a military base in Markala which his troops share with the French, Colonel Cheick Amala Sidibe of the Malian army said: "Yes, we have faced some foreign fighters, but I don't know how many there are in the north and exactly how many are from which country, because we don't have that kind of intelligence. But we have interrogated some prisoners who have said that foreign commanders have brought in a lot of money."
It is undoubtedly the case that the jihadist groups in the Sahel are well funded. The rewards from kidnapping alone have reportedly brought AQIM £63m or £94m over the past decade. The US Treasury has tracked the rise of ransom payments for hostages, some by Western governments, from an average of £2.8m to £3.4m between 2010 and 2011. Mokhtar Belmokhtar, leader of the Signed-in-Blood battalion, believed to be behind the In Amenas attack, has made a fortune from smuggling cigarettes, drugs and cars. Some of that money had been spent on arms including, it is believed, surface-to-air and long-range ground missiles from Libya. Yet, so far, none of these has been used in Mali.
Lt-Col Frederick, the head of French forces in Markala, who wishes to be known only by his first name, said, "So far we have not faced any missiles, or any kind of artillery. They are using AKs [Kalashnikovs] and RPGs [rocket-propelled grenades]."
Nor has there been any significant use of the improvised explosive devices that brought the Taliban so much lethal success in Afghanistan. The last point is particularly surprising as AQIM's leader, Abu Musab Abdel Wadoud, is an accomplished bomb-maker.
The French and Malian forces may face missiles and roadside bombs as they go further north towards Timbuktu. But the pattern seems to be that, after an initial burst of resistance, the rebels are melting away, some across the border into Niger and Mauritania.
The internationalisation of the jihad in the Sahel means there are plenty of places for them to hide and prepare to fight another day.
Join our new commenting forum
Join thought-provoking conversations, follow other Independent readers and see their replies