Zanzibar acid attack: Catholic priest in hospital
Incident comes after assailants threw acid over two British teenage girls on the island in August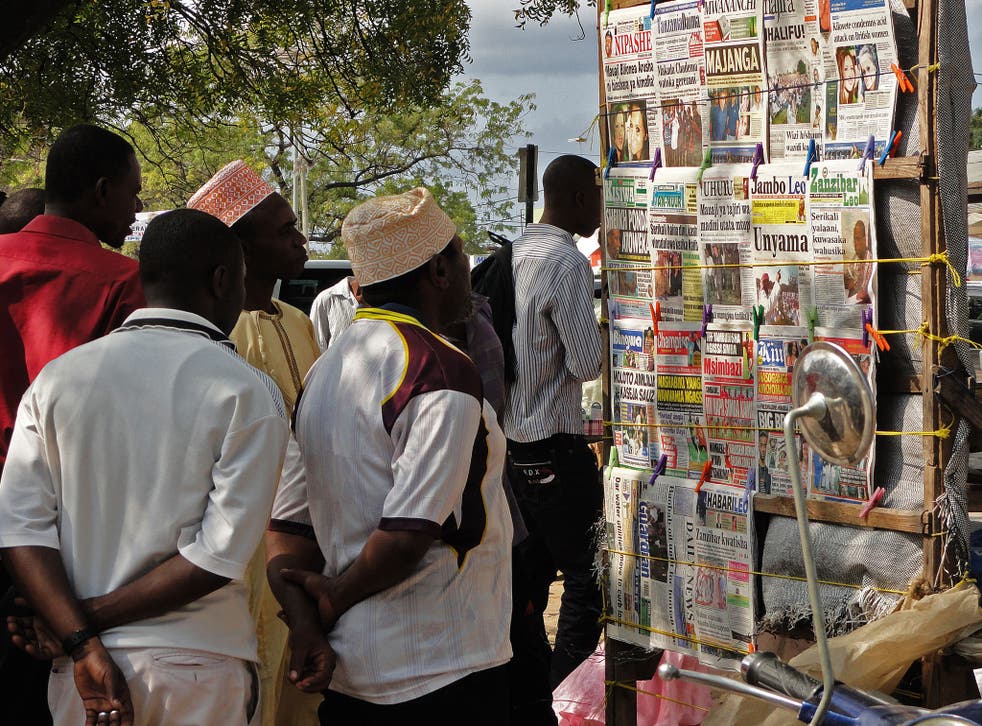 A Roman Catholic priest is being treated at hospital after attackers threw acid at him on a busy street in Zanzibar's capital city, Tanzanian police said.
Father Joseph Anselmo Mwagambwa was leaving an internet cafe in the historic Stone Town area of Zanzibar City on Friday at around 4pm when acid was thrown at him.
It follows an acid attack on two British teenage girls working on the island as volunteers last month and is the fifth acid attack on Zanzibar since November 2012.
A police spokesman said the acid had badly injured his face, chest, thighs and legs.
"He sustained burns in his face and shoulders. The acid burnt through his shirt," Zanzibar police spokesman Mohamed Mhina said.
Tensions between the majority Muslim population and Christians have been on the increase in recent years, as well as on mainland Tanzania. In February, a Catholic priest was shot dead.
A Zanzibar Muslim leader, Sheikh Fadhil Suleiman Soraga, was hospitalised with acid burns in a November incident.
Tanzanian police are appealing for witnesses to the attack and Zanzibari officials have offered a £4,000 reward for information leading to the arrest of the suspects.
Zanzibar's President Ali Mohammed Shein said the assault had "brought chaos and confusion to our country and outside".
The attacks have come as a shock to many on the popular tourist island. Police are yet to make any arrests.
Join our new commenting forum
Join thought-provoking conversations, follow other Independent readers and see their replies