Zimbabwe gets a bank holiday as Robert Mugabe is sworn in for seventh term
Mr Mugabe will be sworn in for a seventh term, after serving 33 years as head of state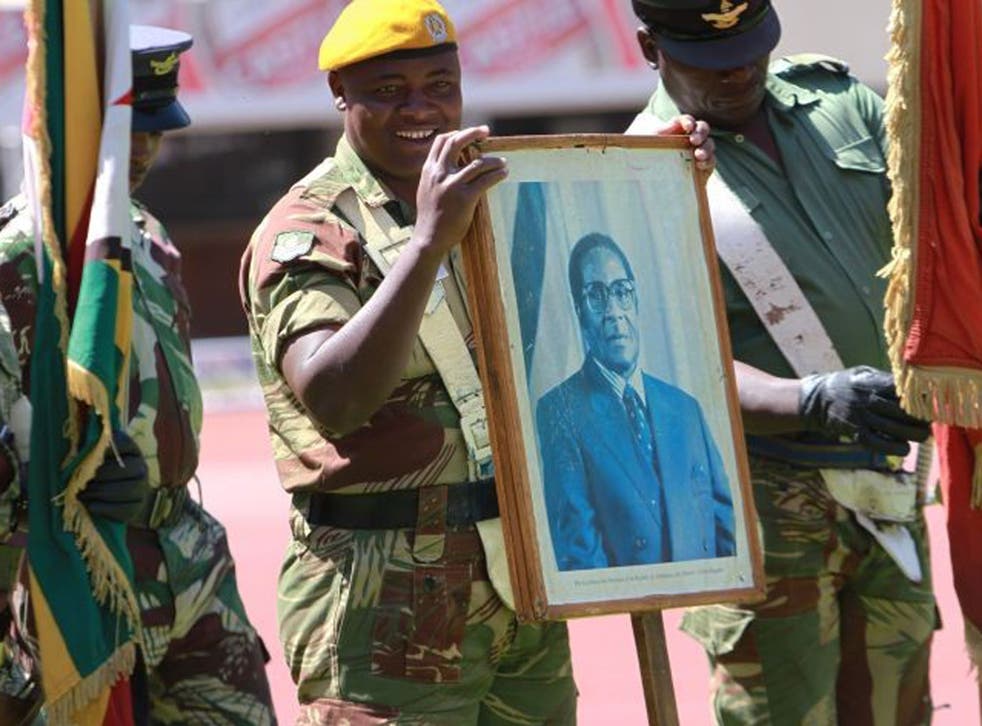 President Robert Mugabe has been sworn in today for a seventh term as Zimbabwe's leader.
Thursday has been declared a public bank holiday to allow his supporters to attend the ceremony.
Mr Mugabe won the election with a landslide 61 per cent of the total votes against the 34 per cent received by Morgan Tsvangirai's party on 31 July.
Upon hearing news of his victory, the 89-year-old had said that his party had won "a resounding mandate" from voters to complete a sweeping "black empowerment" programme, taking over foreign and white-owned assets.
But both Britain and the United States questioned the validity of the voting process, amid claims that voters were bribed, manipulated or intimidated into voting for Mr Mugabe.
Movement For Democratic Change leader Mr Tsvangirai had taken his case to the Constitutional Court in Harare, arguing that the election process was fraudulent. The Zimbabwe Election Support Network, which stations 7,000 observers across the country during elections, had also judged the process flawed.
However, claims were dismissed by the court on Tuesday in a ruling as they declared the elections free, fair and credible.
Mr Tsvangiri was expected to boycott Mr Mugabe's inauguration. It is still unclear whether MDC will be willing to continue a partnership with the Zanu-PF led government.
The question of whether he can serve out all of his new five-year term - and who will succeed him if he steps down or dies - is expected to hang uncomfortably over his re-installation as Zimbabwe's head of state.
It will also be crucial for the future of the southern African nation, which is rich in platinum, gold and diamonds but still emerging from a decade-long recession brought on by political violence and government-backed land seizures.
Additional reporting by agencies
Join our new commenting forum
Join thought-provoking conversations, follow other Independent readers and see their replies