100-year-old woman Ruby Holt sees the ocean for first time in her life
Ruby Holt, from Tennessee, was taken to the beach by her care home just before her 101st birthday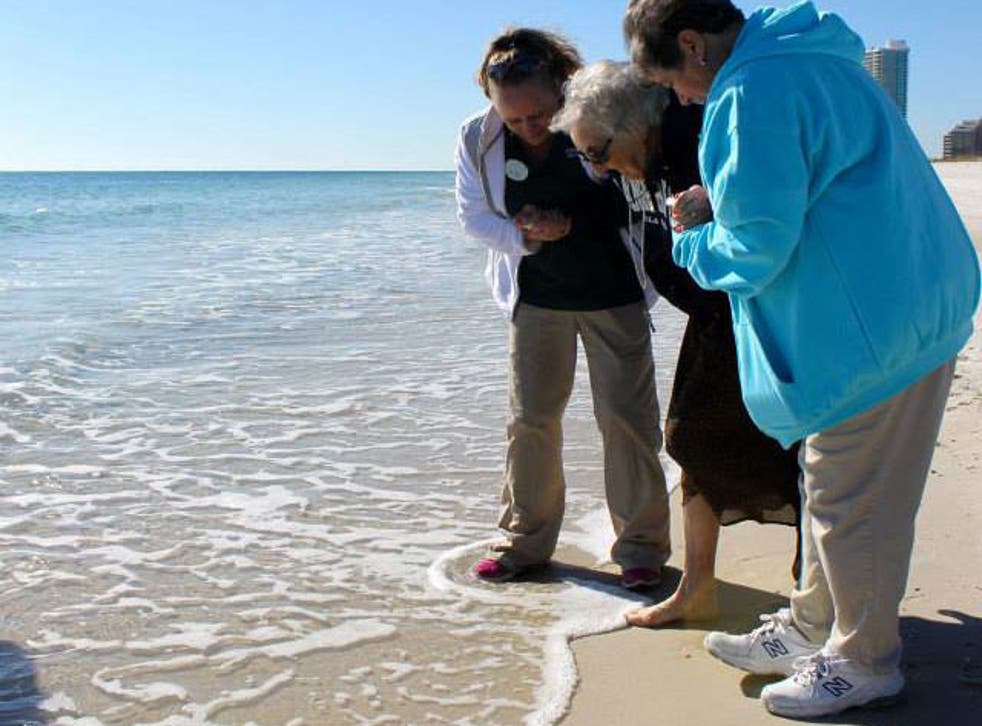 Ruby Holt had spent her 100 years in the state of Tennessee, US, working on a farm, working in a shirt factory, looking after her four children or being looked after at her care home. She had never been to the beach, and never seen the sea.
That was true until this week, when she was taken to stay at the Perdido Beach Resort in the Gulf of Mexico, where she placed her bare foot on the sand for the first time in her life and watched as the sea swept over her toes.
Ms Holt, who turns 101 in December, made a casual remark about never having been to the sea to the workers at her residence in Brookdale Senior Living Solutions, Columbia, Tennessee, during a scheduled water gun fight in the summer.
"I've heard people talk about it and how wonderful it was and wanted to see it, but I never had the opportunity to do so," she told Associated Press.
100-year-old Ruby Holt sees the ocean for first time in her life

Show all 10
She added that she was always too busy cotton picking on the farm or working in a shirt factory to travel, and that her family had not been able to afford a trip to the beach from her native Giles County, which is around 400 miles north of the Gulf.
Ms Holt said she had only left Tennessee once before her trip to the coast in Alabama this week.
Join our new commenting forum
Join thought-provoking conversations, follow other Independent readers and see their replies