2014 in review: The year according to Fox News
It's one way of looking at the world's events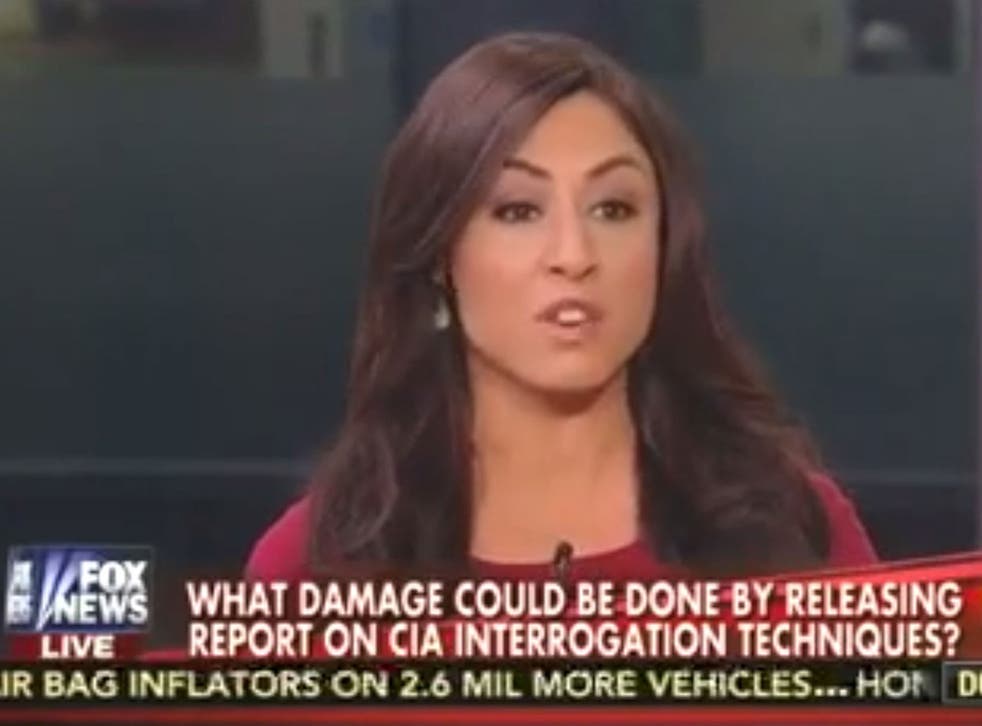 The way the news is covered by Fox in the US can seem incomprehensible to the rest of the world – not to mention many Americans.
This is how 2014 panned out – if Fox News coverage is to be believed:
Penis pictures are news
March
Pulling photos straight from Twitter moments before going on-air was a nightmare waiting to happen for any network, as Fox-affiliated KDVR found in spectacular fashion when a penis was spliced into coverage of the Seattle helicopter crash.
Homosexual impulses lead to serial killings
May
A licensed psychotherapist booked to appear on Fox's Justice With Judge Jeanie programme suggested Santa Barbara shooter Elliot Rodger could have been acting upon "homosexual impulses" when he targeted his victims.
Single ladies rely on government like a husband
July
Fox News host Jesse Watters coined the phrase 'Beyonce Voters', who 'depend on government because they're not depending on their husbands'. Watters was critical of this section of the electorate for 'needing contraception, health care, and they love to talk about equal pay'.
It's OK to use racial slurs about China
July
Fox News presenter Bob Beckel claimed "Chinamen" had been taught "how to do computers" by Americans in a rant about China's "threat" to the national security of the US.
Michelle Obama needs to drop a few pounds
August
Fox's psychiatry contributor, Dr Keith Ablow, claimed that Michelle Obama isn't in a position to campaign for healthier eating because "she needs to drop a few" herself.
Breaking news from civil rights riots isn't that important
August
Fox presenter Megyn Kelly lashed out on air when her interview in the aftermath of the death of American journalist James Foley was interrupted for breaking news that clashes between police and rioters had broken out in Ferguson, Missouri.
Russell Brand is left-wing commie scum
August
Fox presenter Greg Gutfeld called Brand "left-wing commie scum" after he condemned the news station for hiring a token black person to come on to lament the riots.
Women in the armed forces are 'boobs on the ground'
September
Presenter Kimberly Guilfoyle asked if the UAE's first female fighter pilot's role during Isis air strikes could be considered "boobs on the ground" in Syria.
Ten of the best Autocue disasters

Show all 10
Sexism awareness videos should themselves be treated with sexism
October
Bob Beckel again. The Fox host addressed the viral video actress Shoshana B Roberts created highlighting catcalling in New York by saying: "She got 100 catcalls, let me add 101. Damn, baby, you're a piece of woman."
Young women shouldn't worry themselves with politics
October
Fox's Guilfoyle said young women shouldn't be able to vote or sit on juries because they don't have the same concerns as their elders. "I just think, excuse them so they can go back on Tinder and Match.com," he said.
Ignore CIA torture because 'the US is awesome'
December
Fox's "National Security Analyst" KT McFarland condemned the release of a damning report into the CIA's use of torture as a political manoeuvre designed to show Americans "how we're not awesome".
The Sydney terror siege justifies CIA use of torture
December
Elizabeth Hasselbeck used the hostage situation in Sydney to defend the CIA after it was widely condemned for enhanced interrogation techniques revealed in the so-called 'torture report'.
Videos should be edited to say what you want
December
Fox apologised after editing a video of protesters to make it sound as if they were chanting "kill a cop" during a demonstration over a grand jury decision not to charge the police officer who put Eric Garner in an illegal chokehold.
The AirAsia plane crashed because of the metric system
December
Presenter Anna Kooiman linked the use of different measurement systems to the safety of flights abroad.
Join our new commenting forum
Join thought-provoking conversations, follow other Independent readers and see their replies