80 per cent of gay and lesbian Mormons have tried to change sexual orientation, says survey
Questions were asked of 1,621 participants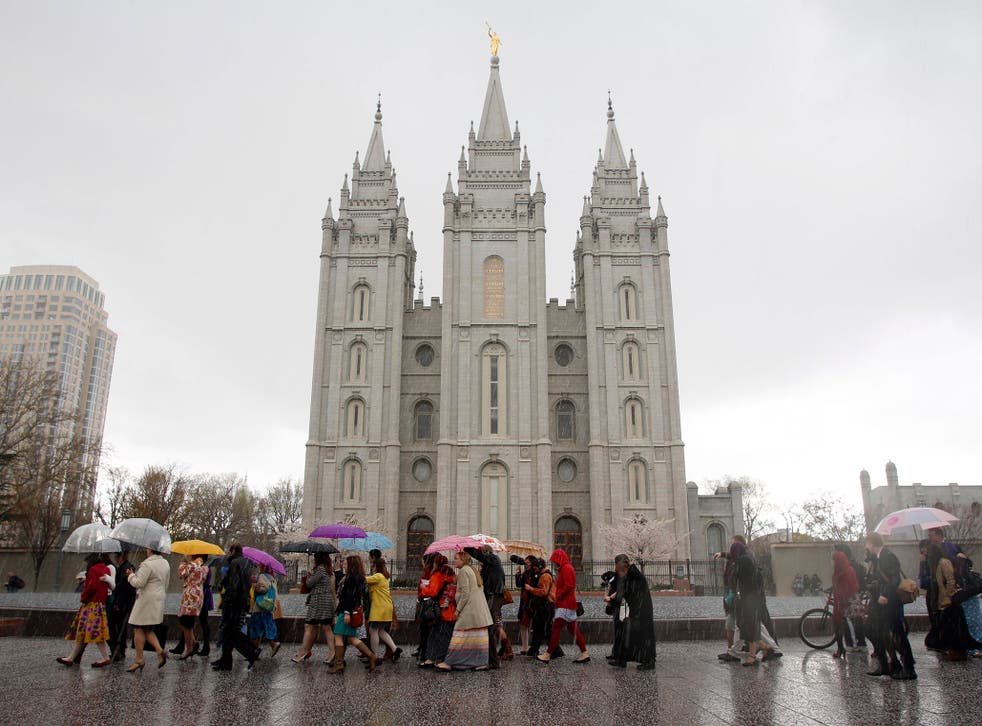 Some things appear to be so obvious that there hardly seems to be a need for a survey to prove it.
Such as the finding, for instance, that gay men who marry women are likely to end up getting divorced.
The finding was among several that emerged from a survey in the US that questioned gay and lesbian Mormons. Findings from the survey of 1,612 gay and lesbian Mormons and former Mormons included the suggestion that up to 69 per cent of marriages involving a gay man and a woman end in divorce. This contrasted with a divorce rate of 25 per cent among straight Mormons.
The survey also found that more than 70 per cent of gay and lesbian Mormons leave the Mormon church and that 80 per cent of respondents said they had undergone efforts to change their sexual orientation
The results of the survey, based on participants in 48 states, are unlikely to considered hard data. But those involved in the study said they believed it was indicative of the situation for gay and lesbian members of the Mormon church.
"We worked hard to avoid any bias," John Dehlin, a doctoral student at Utah State University, told the Salt Lake Tribune. There has not yet been a response from the Mormon church.
The release of the survey coincides with the broadcast of a documentary, My Husband's Not Gay, which has the support of Mormon leaders but was slammed as irresponsible and dangerous by gay rights advocacy groups.
The documentary follows the lives of four Mormon husbands from Salt Lake City, who despite being married, admit they are attracted to other men. The men say they try to maintain straight lives because of their strict religious beliefs.
In a statement, Mormon church spokesman Eric Hawkins said the film had not been made by the church.
"The decision for a woman and man to marry is deeply personal," he said "While the church does not promote marriage as a treatment method for same-sex attraction, couples who are trying to be lovingly supportive of each other while being true to their religious convictions deserve our support and respect."
Join our new commenting forum
Join thought-provoking conversations, follow other Independent readers and see their replies