9/11: New photos show George W Bush's response to September 11 attacks
The new photos, obtained by a Freedom of Information request, show how the day of the attacks unfolded at the White House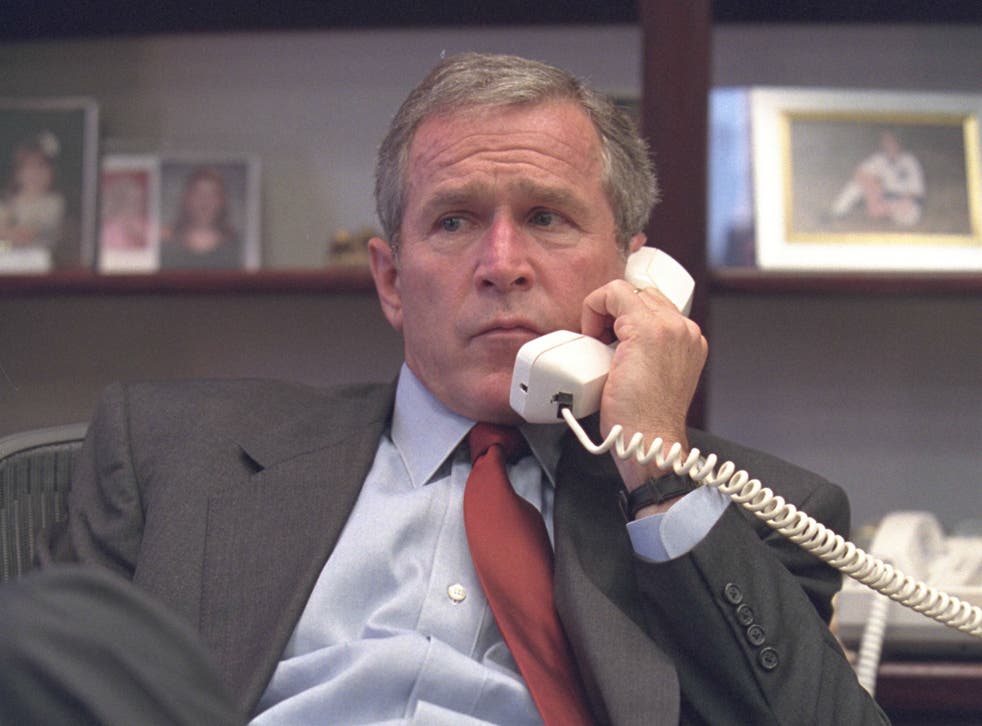 When former president George W Bush found out about the 9/11 attacks on the Twin Towers, he was visiting a primary school in Florida.
It was one of the worst days in recent American history, and one that came to define his time in office.
Following 11 September 2001, Mr Bush launched the "war on terror" and invaded Afghanistan and Iraq, vowing to "hunt down" those terrorist networks that had committed the attacks and killed more than 2,000 people.
The day has been captured in never seen before photographs by Eric Draper, Mr Bush's personal photographer, and were made available via a Freedom of Information Request by FRONTLINE.
In pictures: President Bush's immediate response to 9/11

Show all 12
"Capturing that story was difficult," Mr Draper told the website Storybench in a 2015 interview. "I had to focus on being in the right place at the right time and push back the emotions that I was feeling to truly capture the story. Everyone did their job that day and I knew my job was to have a crystal clear focus to document what was in front of me, for others to place it into history."
The photos are courtesy of the George W Bush Presidential Library and Museum, and is the third batch of images to be released since the attacks.
It was during his visit to the Brooker Elementary School in Sarasota, Florida, when Mr Bush learnt of the attacks on the World Trade Center.
He and his staff, including press secretary Ari Fleischer, moved to another room in the school to watch footage of the planes hitting the towers and to prepare an address the nation.
Mr Bush then flew to Barksdale Air Force Base in Louisiana, before moving on to another air base in Nebraska.
Aboard the Air Force One plane, he was consoled by Lieutenant Colonel Cindy Wright of the White House Military Office.
"I've directed the full resources for our intelligence and law enforcement communities to find those responsible and bring them to justice," the president said at 8.30pm from the White House. "We will make no distinction between the terrorists who committed these acts and those who harbour them."
Later that evening, following a speech to the nation where he claimed that "our fellow citizens – our way of life – our very freedom came under attack", he met with secretary of defence Donald Rumsfeld, vice president Dick Cheney, national security adviser Condoleezza Rice and White House chief of staff Andrew Card, among others.
The shadow of 9/11 has loomed large over Mr Bush's presidential legacy.
A classified document recently threatened to reveal a network of people from Saudi Arabia that helped the bombers to get set up in the US, enrol in flight school and carry out the attacks.
The so-called "28 pages", so far only seen by several politicians and intelligence officers, has been locked away for 13 years.
President Obama is facing increasing pressure to declassify the report.
Join our new commenting forum
Join thought-provoking conversations, follow other Independent readers and see their replies