Abercrombie and Fitch accused of civil rights discrimination after refusing to hire Muslim woman because of her head scarf
The case has come before the US Supreme Court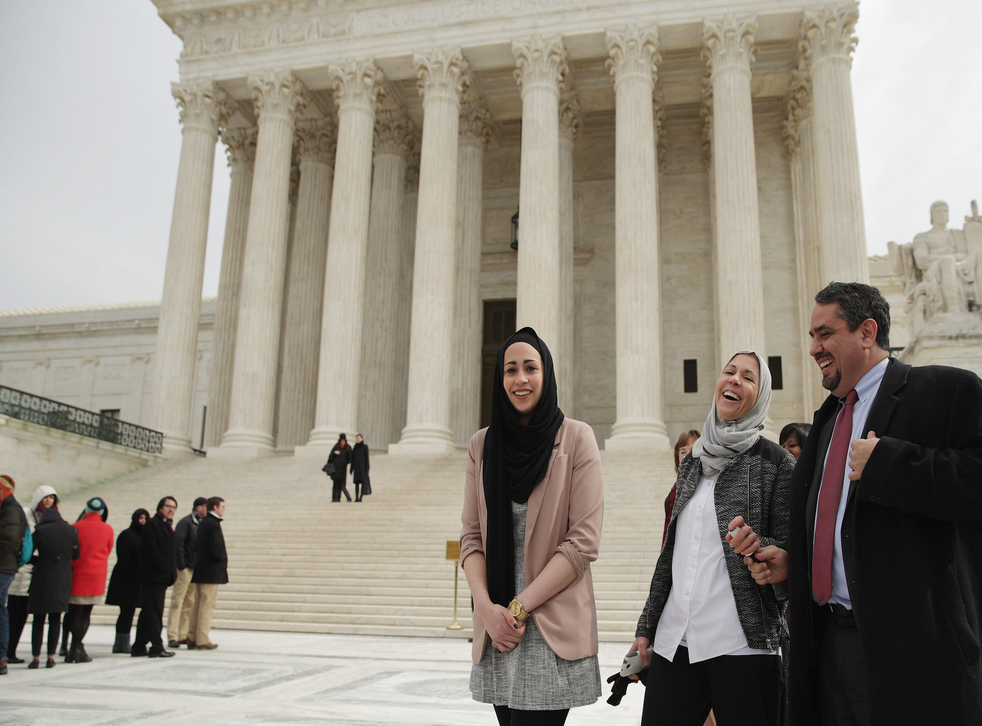 America's highest court has signalled its support for a young Muslim woman who was denied a job at Abercrombie & Fitch because she wore a head scarf.
The company's store in Tulsa, Oklahoma, failed to give Samantha Elauf 24, the job on the grounds that wearing the scarf violated its "look policy" for members of the sales staff. She has claimed her civil rights were abused and her case has been taken up by the US Equal Employment Opportunity Commission, a federal agency.
The Associated Press said that Ms Elauf was wearing a head scarf, or hijab, at the 2008 job interview but did not specifically say that, as a Muslim, she wanted the company to give her a religious accommodation.
At issue for the US Supreme Court is whether or not Ms Elauf was required to ask for such a religious accommodation in order for the company to be sued under the 1964 Civil Rights Act. Muslim, Christian and Jewish advocacy organisations have weighed in on Ms Elauf's side, as have gay-rights groups.
The news agency said that during an hour of oral testimony on Wednesday, it appeared the four liberal justices on the court supported Ms Elauf's appeal. It said that at least one of the court's conservatives, Justice Samuel Alito, seems set to agree with them.
He said there was no reason not to hire Ms Elauf unless the company assumed she would wear a headscarf to work because of her religion.
"You assumed she was going to do this every day. And the only reason she would do it every day was because she had a religious reason," he said.
At the time of the the young woman's interview, the policy required employees to dress in a way that's consistent with the clothing Abercrombie sells, and it prohibited wearing headscarves or anything in black.
The company has said it changed its headscarf policy in 2010 but the ban on black clothing remains. It has settled similar lawsuits elsewhere but it has continued to fight Ms Elauf's claim at the Supreme Court. A ruling is due by the end of June.
A spokesperson for Abercrombie and Fitch said in a statement that the case before the court related to a narrow legal point.
"A&F has a longstanding commitment to diversity and inclusion, and consistent with the law, has granted numerous religious accommodations when requested, including hijabs," said the spokesperson. "The narrow issue before the Supreme Court is whether an employee who wants a religious accommodation must ask for one."
Join our new commenting forum
Join thought-provoking conversations, follow other Independent readers and see their replies