American Civil Liberties Union receives more than $24 million in donations after Donald Trump 'Muslim ban'
The non-profit organisation usually receives $4 million a year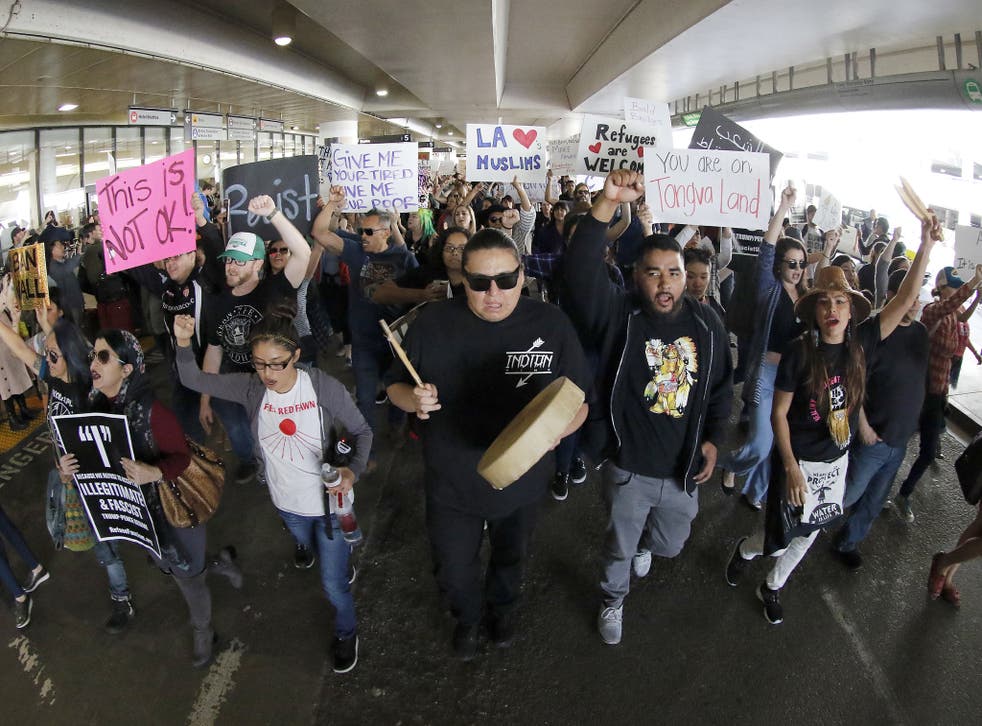 The American Civil Liberties Union (ACLU) has received more than $24 million (£19 million) in donations this weekend.
The non-profit organisation, whose purpose is to defend people's individual rights and liberties, usually receives $4 million (£3.2 million) a year in online donations.
The huge increase comes as the ACLU, alongside some of its allies, challenged sections of Donald Trump's travel ban policy in court.
More than 350,000 people donated over the weekend and many celebrities encouraged their fans to get in.
Pop icon Sia and comedian Rosie O'Donnell said they would both match donations up to $100,000.
ACLU plan to use the donations to increase staffing and mount more legal challenges and Anthony Romero, the executive director of the organisation, said Mr Trump was engaging in "xenophobia".
The controversial orders Donald Trump has already issued

Show all 9
"Our nation is a nation of immigrants. We have welcomed refugees to our shores," Mr Romero said on CNN.
"Refugees in particular are among the most vulnerable individuals, and the idea that we would try to shut them out because of the fearmongering, the xenophobia that President Trump has now engaged in, we find very troubling."
The ACLU has also gained 150,000 to 200,000 new members in the last few days. It had 400,000 when Mr Trump was elected in November, Mr Romero said.
Join our new commenting forum
Join thought-provoking conversations, follow other Independent readers and see their replies