Activists out Burger King dirty tricks operation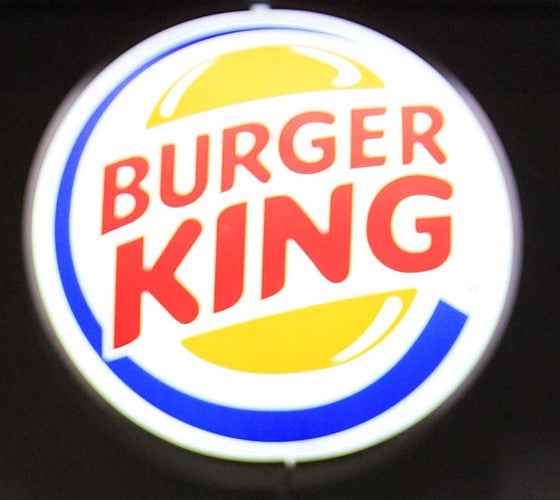 Activists have outed a corporate dirty tricks operation tied to Burger King aimed at discrediting efforts to improve the often horrific conditions of migrant workers in Florida's tomato fields.
It emerged yesterday that a top Burger King official is being investigated for using his young daughter's online alias to make derogatory comments about the farm worker group, the Coalition of Immokalee Workers, which is asking the fast food chain to raise tomato pickers' pay by a cent for every pound picked.
Burger King's vice president Steven Grover was fingered as the source of venomous online attacks on student activists. "Senior management of the company had no knowledge of Grover's postings," Burger King spokeswoman Denise Wilson said. "We are conducting an internal investigation, and appropriate disciplinary action will be taken."
The farm workers coalition discovered that abusive emails and comments under the names "activist2008" actually originated at the Miami headquarters of Burger King. The e-mail Internet protocol addresses are the same as Burger King's.
Emails claiming that activists were trying to get money for themselves were separately linked to a private email being used by Stephen Grover, Burger King's vice president. Some of those posts were traced to the online name used by Mr Grover's daughter, who is still in school. She confirmed that her father had used her online name "surfxaholic36" to attack the activists who are trying to raise the pay of tomato pickers.
"That was my Dad. That was him," she said, when asked if she had written anything about the tomato workers online.
Mr Grover has not commented on the episode, but Burger King said "comments attributed to Steve Grover do not reflect Burger King's desire to find a way to assure decent wages and modern working conditions for the tomato harvesters."
Separately a security firm offering "covert surveillance" and "undercover operations" has been discovered trying to infiltrate a student organisation which is agitating on campuses for better conditions for the migrant workers.
The attempted infiltration of the activists by paid corporate spies was noticed when Cara Shaffer, who described herself as a college student said she wanted to start an activist group at a Virginia university. The activists quickly discovered that she actually heads a company named Diplomatic Tactical Services. She now refuses to discuss her attempted involvement with the farmworker group. A Burger King spokesperson said he "knows nothing about any Burger King effort to spy" on the student group.
Asked whether Burger King hired Diplomatic Tactical Services, she said: "We have no further comment."
The developments come in the wake of US Senate held hearings into what some describe as modern-day slavery conditions of tomato pickers who work long hours in backbreaking conditions. The rate of pay of many pickers, 45 cents a bucket, has not changed since 1978.
The Senate hearings occurred after international media attention was drawn to a case in which three migrant workers were revealed to have been beaten and chained-up in a van overnight before being taken to the fields.
"Today's form of slavery does not bear the overt nature of pre-Civil War society, but it is none the less heinous and reprehensible," Detective Charlie Frost told the Washington hearing which took place last month.
Lucas Benitez, an activist for the Coalition of Immokalee Workers, told the Senate panel that tomato pickers are regularly abused, harassed, intimidated. Many are kept so deeply in debt that it amounts to bondage. Female pickers are also subjected to sexual harassment and abuse, he said.
In the past decade seven cases of modern-day slavery have been uncovered in the tomato fields of Florida. But he described them as being the "tip of the iceberg."
Detective Frost said the conditions of some workers in Florida were equivalent as human trafficking. The large tomato producers shield themselves from prosecution by hiring subcontractors, who are responsible for human trafficking, he testified
The tomato growers reject the allegations of mistreatment and low pay. "Florida's tomato growers abhor and condemn slavery," said Reginald Brown of the Florida Tomato Growers Exchange.
"We are paying fair wages and we're paying our workers fairly," he said.
But Senator Dick Durbin said workers would have to pick almost 3,000 tomatoes to earn $14 (£7) and would have to fill and empty their buckets every two minutes.
Join our commenting forum
Join thought-provoking conversations, follow other Independent readers and see their replies