Alison Parker and Adam Ward shooting: Virginia reporters remembered by touching photograph rather than disturbing video footage
Photos on social media show Parker and Ward had often worked together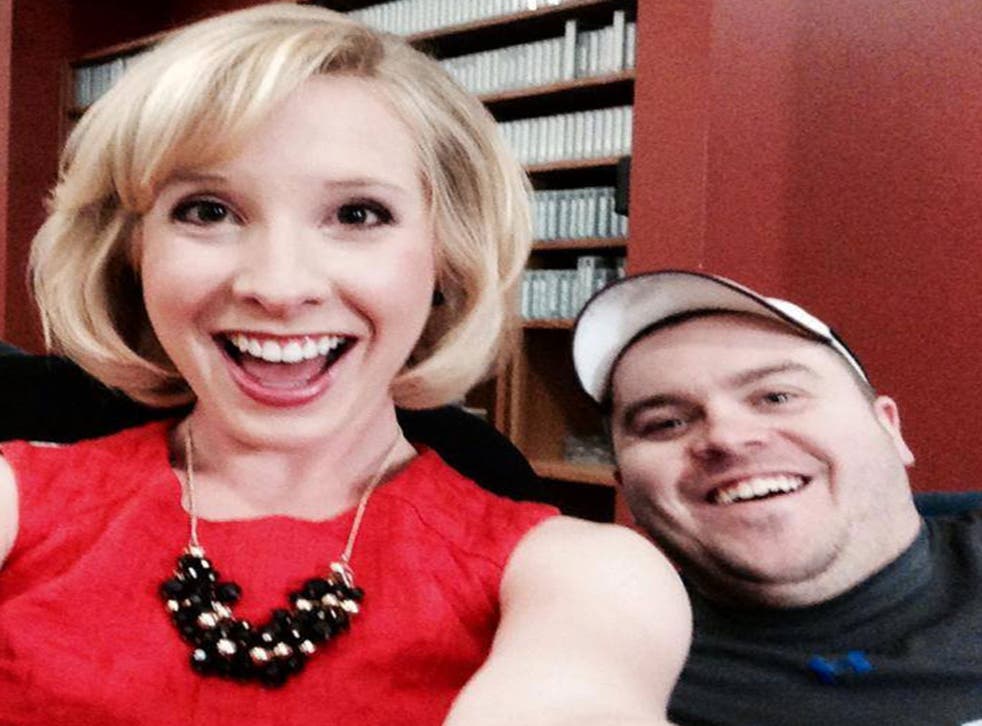 People on social media are choosing to share a photo of the two journalists shot during a live broadcast, rather than disturbing footage of the attack.
Alison Parker, 24, and Adam Ward, 27, were killed after a gunman opened fire at the Bridgewater Plaza near Smith Mountain Lake, Virginia. Police are hunting the suspect.
Photos on social media show Parker and Ward had often worked together, clearly at a job they both loved.
Alison Parker, who had recently celebrated her 24th birthday, began her career as an intern at WDBJ7. Her Facebook page says she then went on to work as a morning reporter covering Roanoke, Virginia, near her hometown of Martinsville.
Parker's partner Chris Hurst, a TV anchor for WDBJ7, shared a photo of them together on Twitter after news of her death emerged.
"We just moved in together. I am numb," he wrote. "We were together almost nine months. It was the best nine months of our lives. We wanted to get married. We just celebrated her 24th birthday."
Adam Ward was a photojournalist for WDBJ7, who graduated from Virginia Tech in 2011.
He was engaged to Melissa Ott. According to his Facebook page, the pair were due to marry in the summer of 2016.
Join our new commenting forum
Join thought-provoking conversations, follow other Independent readers and see their replies