Alison Parker: WDBJ TV reporter who was fatally shot on air was going to secretly marry coworker
'She was the most radiant woman I've ever known'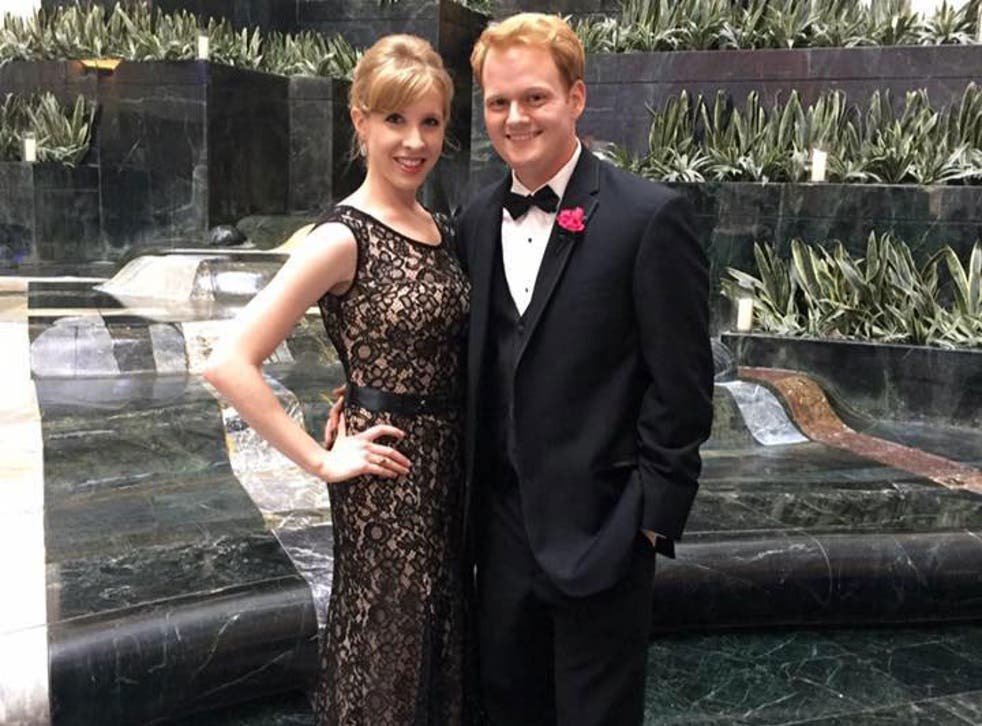 Alison Parker, 24, was killed on-air alongside cameraman Adam Ward, 27, during a live TV interview in Moneta, Virginia.
Ms Parker was secretly dating WDBJ7 reporter Chris Hurst. The couple were together for nine months and he tweeted following her death "it was the best nine months of our lives. We wanted to get married. We just celebrated her 24th birthday."
"She was the most radiant woman I ever met. And for some reason she loved me back. She loved her family, her parents and her brother", he said.
Mr Ward was engaged to a producer at the station. His fiancée, Melissa Ott, was on her final day working in the control room when she witnessed the horrific attack unfold.
According to Ms Parker's Facebook page, she lived most of her life outside of Martinsville, Virginia. She attended Patrick Henry Community College and graduated from James Madison University in Harrisonburg, Virginia in December 2012.
During school she worked as the news editor for her school newspaper The Breeze. She interned at both WDBJ7 and WHSV, an ABC/Fox affiliate. She also worked at WCTI News Channel 12 in Jacksonville, North Carolina bureau, near Marine Corps Base Camp Lejeune.
Ms Parker liked to kayak, play with her parents' dog Jack and liked to attend community theater events.
Robert Denton, Virginia Tech professor and department chair of Communications who worked with Ms Parker, issued a statement after her passing.
"Alison was such a sweet and hardworking young newscaster. I have worked with both of them for nearly three years in the field and studio. Very delightful people and I loved mentoring and being with them. I just find this violence hard to fathom."
JMU, her alma-matter, issued a statement regarding her passing.
Join our new commenting forum
Join thought-provoking conversations, follow other Independent readers and see their replies