America decides: Is the hot dog a sandwich or not?
In the late 1800s, a hot dog was referred to as a 'Coney Island sandwich' or 'Frankfurter sandwich'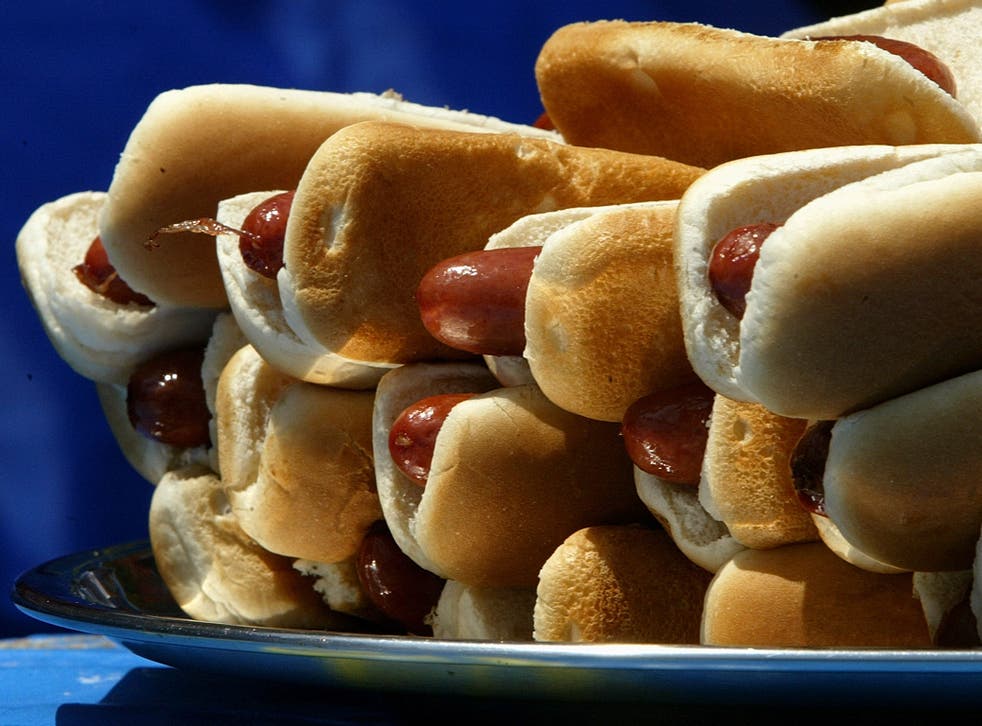 Finally, after decades of uncertainty, we have a definitive answer on whether hot dogs are sandwiches.
America's National Hot Dog and Sausage Council (NHDSC) ruled that they are not.
Over in the US, the issue was finally put to bed – or indeed tucked up in a fluffy white roll with ketchup and mustard – on Friday after a week of heated speculation and debate.
Americans celebrated National Sandwich Day last week and hot dogs proved divisive – the issue contested on the Daily Show, in the Buffalo Bills locker room, and in back gardens across the land.
But the NHDSC moved to vanquish the drama. And the organisation was quickly proclaimed the authority on the matter by the US media.
"Limiting a hot dog's significance by saying it's 'just a sandwich' is like calling the Dalai Lama 'just a guy'," the organisation's president, Janet Riley, said.
She continued: "Perhaps at one time its importance could be limited by forcing it into a larger sandwich category, but that time has passed."
"We therefore choose to take a cue from a great performer and declare our namesake be a 'hot dog formerly known as a sandwich."
Here in the UK, we too might find solace in such juncture. Bonfire Night is always a momentous occasion for the hot dog. While in some instances juicy Cumberland sausages replace the US favoured frankfurter, the subject of 'are we eating a sandwich?' will no doubt have surfaced on our shores too in between piping hot jacket potatoes and sparklers.
We welcome the conclusive nature of things, then.
And it's not as if the council didn't dig deep. In its press release, it also mentioned how it consulted the history books. In the late 1800s, a hot dog was referred to as a "Coney Island sandwich," or "Frankfurter sandwich."
But modern-day terminology has moved on. Like ice cream sundaes, sandwiches today are completely different entities. Hot dogs now deserve their own recognition.
Many Americans chimed in agreement on Twitter.
The US Department of Agriculture's definition of a sandwich was also considered in proceedings. Although its views largely served to back-up the council's statement, it did cast a semblance of doubt.
"U.S. Department of Agriculture guidance also suggests the hot dog, as meat between bread, falls into the sandwich category," read a note.
But the council continued in its deliberation: "...but the regulations paint a muddy picture as they hinge on the question of 'open' or 'closed,' which could ignite a second round of debate where the hot dog on a bun is concerned."
It wasn't enough to change tack.
The NHDSC concluded: "A hot dog is an exclamation of joy, a food, a verb describing one 'showing off,' and even an emoji."
"It is truly a category unto its own."
Join our new commenting forum
Join thought-provoking conversations, follow other Independent readers and see their replies