American Independence Day 2014: Mayhem in Chicago sees police chief admit 'we lost it' after 82 shootings and 14 deaths on deadly 4 July bank holiday
Failed policing policies aimed at tackling gun violence in the Windy City harms Mayor Rahm Emanuel's re-election bid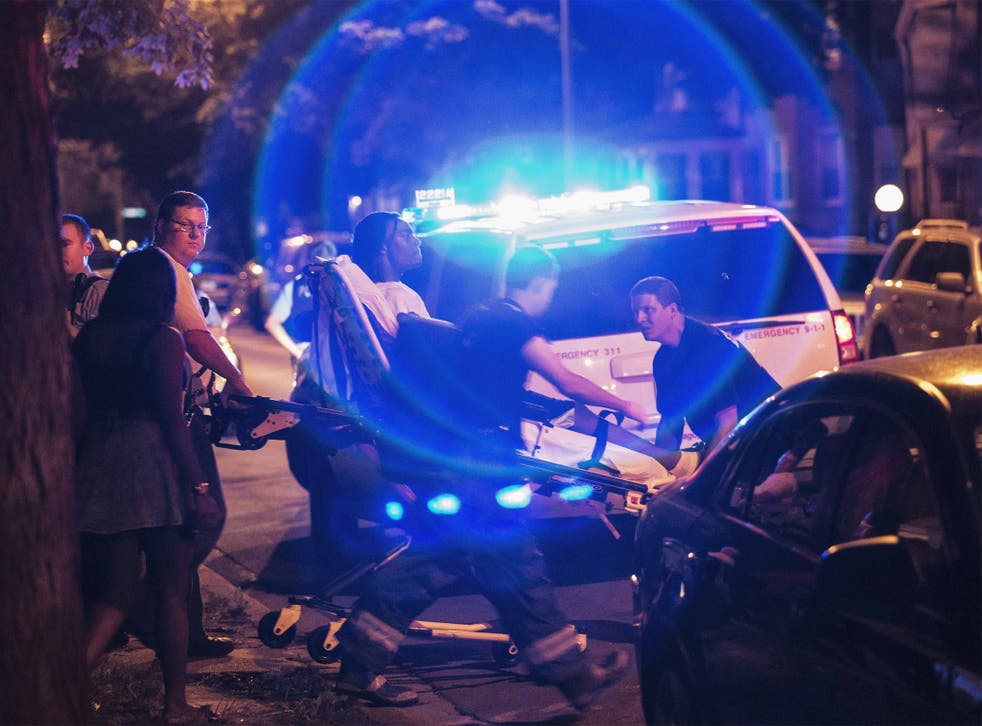 All notion of Chicago finally prevailing in the war against gun violence, thanks to new policing policies put in place by Mayor Rahm Emanuel, have been shattered as officials struggled to make sense of a simmering 4 July weekend that saw 82 different shooting incidents, including 14 deaths.
While the mayhem of the bank holiday – the final tally of those injured and killed spans the period from late last Thursday to Monday – was concentrated, as usual, in poorer southern and western districts far from the glittering downtown, it has nonetheless shaken the Windy City as a whole. It also comes as Mr Emanuel prepares to run for re-election next year amid already drooping poll ratings.
Elected in part because of his tough-guy, no-nonsense image, Mr Emanuel, one-time White House chief-of-staff to Barack Obama, apparently has not intimidated the city's gang leaders or the politicians in the state capital, who continue to balk at passing any kind of effective gun control legislation to aid him.
Among those killed were two teenage boys shot by police officers. In a statement, the Mayor called the violence "simply unacceptable" wherever it occurred in the city. "All of us need to take a stand," he said, later attending a vigil for the victims at a boys' community centre in the Roseland neighbourhood of the city.
July is often the worst month for shootings in Chicago, as in many other US cities, and police typically brace for the big Independence Day weekend when temperatures – and beer consumption – are high. The Chicago police chief Gary McCarthy said it was on Sunday, however, that "we lost it". He noted fewer police were on the street that day and many may have been exhausted.

There had been some perception of progress with the numbers of murders in Chicago reaching 415 last year, compared with 507 in 2012, the year after Mr Emanuel's election. However, there have been claims in the Chicago media of manipulation of data to make it look better than it is, a charge the city has denied.
In any event, this latest violence bodes ill for Mr Emanuel. A poll released in May showed only 29 per cent of city dwellers supporting his re-election. Most ominously, he appeared to have the backing of only 8 per cent of the African-American population and a quiet effort has been launched to persuade the president of Cook County Board, Toni Preckwinkle, to run against him. Awkwardly, Ms Preckwinkle, who is black, has been described as a past political mentor to Mr Obama.
Mr Emanuel and Mr McCarthy have railed at lax gun laws, particularly at state level, that allow firearms to flow almost unimpeded into the metropolis from suppliers, both legal and nefarious, in Illinois and neighbouring Indiana.
"A lot of people will say, where were the police? What were the police doing? That's a fair question, but not the only question," Mr Emanuel said in Roseland. "Where are the parents? Where is the community? Where are the gun laws? Where are the national leaders, so we don't have the guns of Cook County, Indiana and Illinois flowing into the city?"
Join our new commenting forum
Join thought-provoking conversations, follow other Independent readers and see their replies